St Lucia to Antigua
Leg 2
Caribbean 2016 was a two part eXXpedition mission aboard SV Sea Dragon. In February/March 2016, the Leg 1 Crew sailed from Trinidad to St Lucia via Barbados. The Leg 2 Crew sailed from St Lucia to Antigua, via Dominica.
Meet the Team
Mission Leader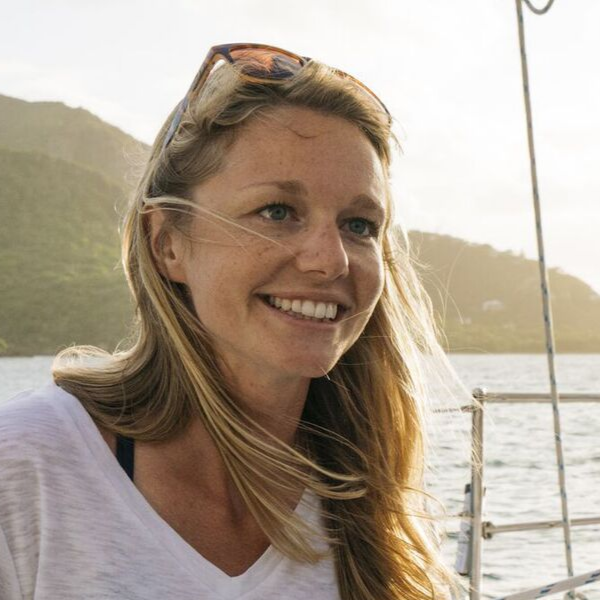 Emily Penn
Emily Penn
United Kingdom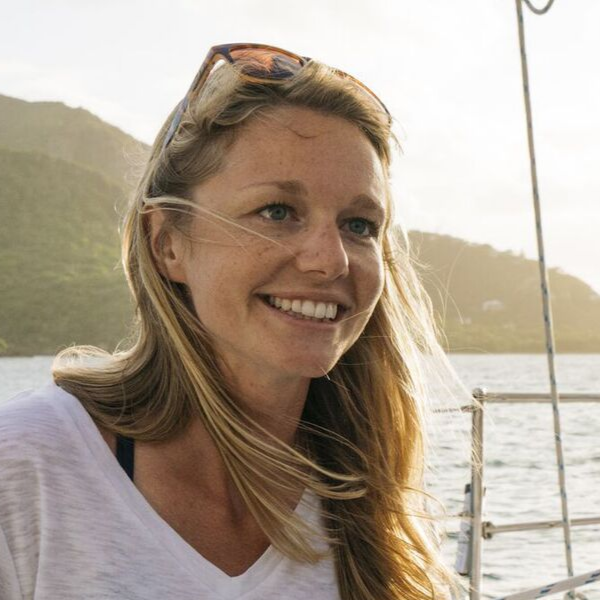 Director and Co-Founder
As co-founder of eXXpedition EMILY has seen first hand how much plastic ends up in our ocean. She has spent the last decade exploring the high seas from the tropics to the Arctic – enabling scientists, filmmakers and interested individuals to gain access to the most remote parts of our planet.
She has organised the largest ever community-led waste cleanup from a tiny Tongan island, trawled for micro-plastics on a voyage through the Arctic Northwest Passage, rounded the planet on the record-breaking biofuelled boat Earthrace, and worked on a sailing cargo ship trading western supplies for coconuts.
Emily splits her time between running eXXpedition and developing upstream solutions to the ocean plastic issue with corporate partners, scientists and government bodies. An experienced public speaker, Emily gives talks around the world at conferences, universities and global companies about her adventures and issues relating to our oceans, human mindset and future society.
You can find more information on Emily's projects at www.emilypenn.co.uk.
Guest Crew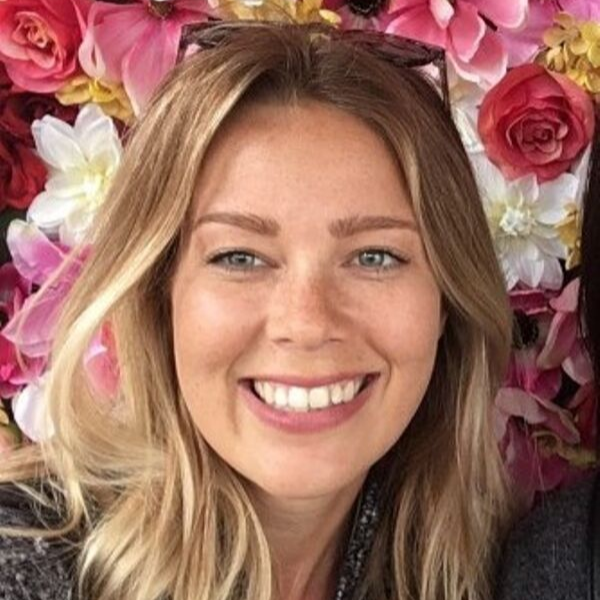 Megan Evans
Megan Evans
United Kingdom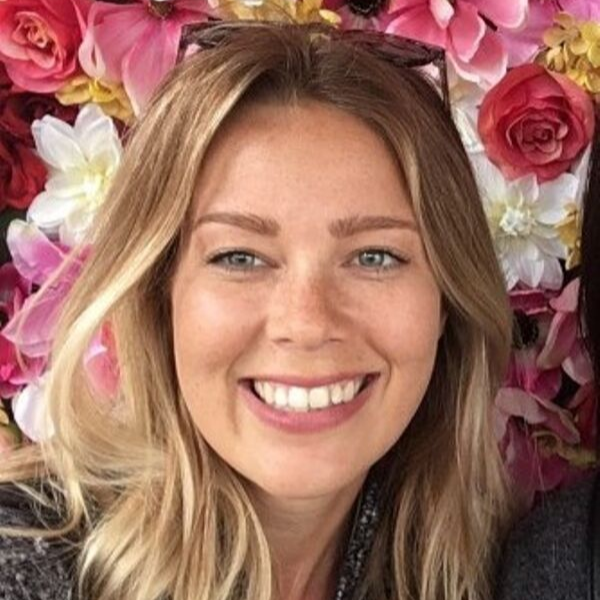 Educator
I am a Learning Manager at Earthwatch Europe, I work to connect educators with scientific research, empowering and inspiring the next generation to take action for the planet.
MEGAN was born and raised in Wales, UK and was on the water from a young age. The marine and coastal environment has played a huge part in her life learning to sail at age 7 she took that onto compete internationally representing Wales and Great Britain. Megan is a qualified sailing instructor having worked at home and in the UAE and spends most free time surfing, wake boarding and windsurfing. Recently graduating with a Bachelor of Science in Geography and Environmental Management from the University of the West of England Megan is now keen to take this onto a career in marine research and conservation to help protect the environment she is most passionate about to ensure irreversible damage is not done.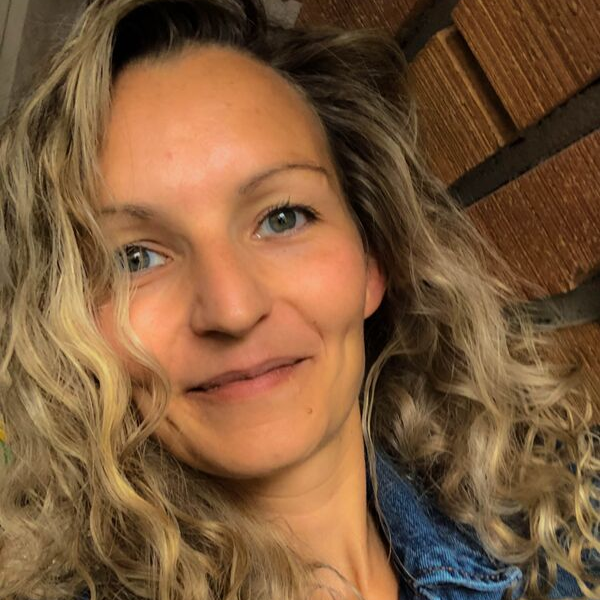 Ina Weidmann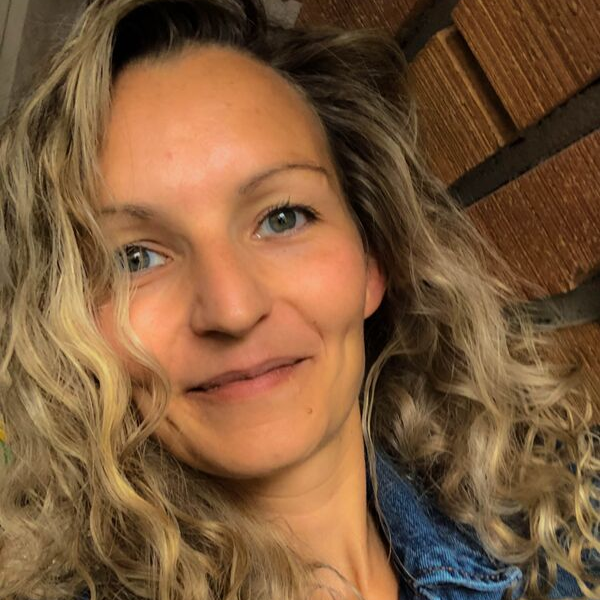 Environmentalist and Artisan
Through her travels and studies Ina learned about the pressing environmental challenges and became passionate about giving back by speaking up and taking action for nature and the ocean, raising awareness and inspiring the people she meets on her path to join the movement for a healthy planet and future.
Ina is a passionate traveler and loves the ocean. Hence most of her journeys are directed to where there is endless water and horizon. Being outdoors and especially at the ocean with all its beauty and hidden marine wildlife, inspires her to put a different view on (everyday) life. It struck her that despite all enchanting beauty, there was barely a place she traveled to, that is not threatened by (longterm) impacts from man-made pollution or exploitation. Be it the Andes, the Amazon, the Okavango Delta, the Andaman Sea or the Galapagos Islands to name but a few. So Ina changed from a casual visitor to an involved protectionist. She took a course on Antarctic and Marine Science and learned about life circles, pollution, acidification, climate change and other impacts on the ocean. Now she wants to get involved further and raise awareness so people will notice that their own footprint matters, but also that there is always something one can do to minimize the impact.
Ina is a Master of Environmental Science candidate, following a BSc in Human Geography and Business Administration. She was born and lived most of her life in Berlin, Germany before she moved to Switzerland where she works as an analyst and researcher in aviation.
Jennifer Pate
Filmmaker
Jen is a geographer and filmmaker fascinated by human-environment interaction. She has a BA in Geography (2:1) and an MSc in Environment, Science & Society (Distinction) from the University College of London. Her academic research explored environmental management and experience, film as an emancipatory tool for environmental education, as well as geographies of health and biological identity. She has been involved in several research, filmmaking and sport expeditions in a diverse range of roles. In 2009, she led a UCL-funded research expedition to British Columbia and in 2010 was a member of the Lost World Project documentary-making expedition to Venezuela's Mount Roraima.
Following this expedition, Jen set up her film company, Your Frontier (www.yourfrontier.co.uk) to raise awareness of worldwide expeditions as well as social and environmental responsibility projects. She has since been Marketing Manager and Head of Media for several world-first expeditions including Row Zambezi (2011) and the Yangtze Adventure (2013). For the past year she has worked at the UK Energy Research Centre at the Oxford University Centre for the Environment, bringing together academic, industrial and political groups/individuals to bridge gaps in understanding and action around UK energy issues and climate change. She is also a Relationships Manager for Ibex Earth's 'Our World: Our Choice' initiative, which aims to raise awareness of the importance of preserving global biodiversity and find ways to offer support to environmental and conservation charities including the Galapagos Conservation Trust, the World Land Trust and ZSL's EDGE of Existence Programme.
She is passionate about health, well-being and outdoor fitness. She is a keen runner and paddleboarder, certified as a SUP and PaddleFit Instructor. She is also Co-owner/Operator of an environmentally sustainable outdoor recreation park in Canada called Windmill Lake (www.windmill-lake.ca) which she hopes will be a springboard for community health initiatives in South-Western Ontario. The mission and aims of the Atlantic eXXpedition hold personal significance for Jen due to the diagnosis, care and loss of several family members and close friends to cancer. She is very excited to be a part of this incredible project that will allow her to explore her own health, behaviour and relationship with the environment while encouraging others to do the same. She is passionate about producing a wide range of high impact film-based outputs from this expedition and showcasing them internationally through different forums. This is a unique opportunity to have a tangible impact on the communication and understanding of human/environmental health and she can't wait to get onboard!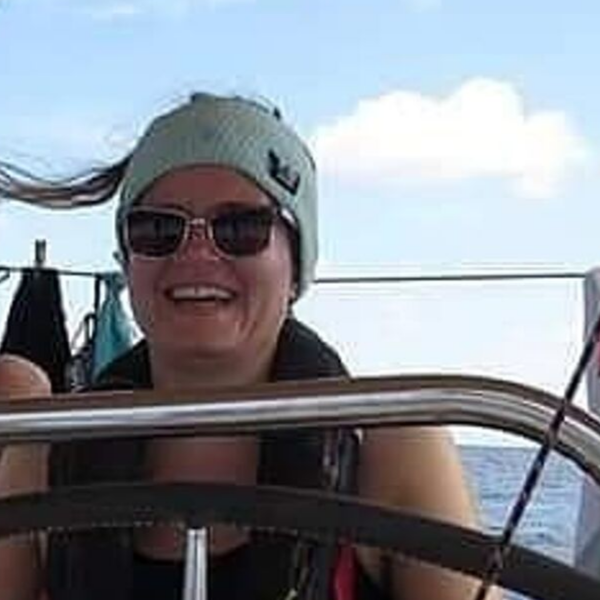 Rigmor Reppen Solnes
Rigmor Reppen Solnes
Norway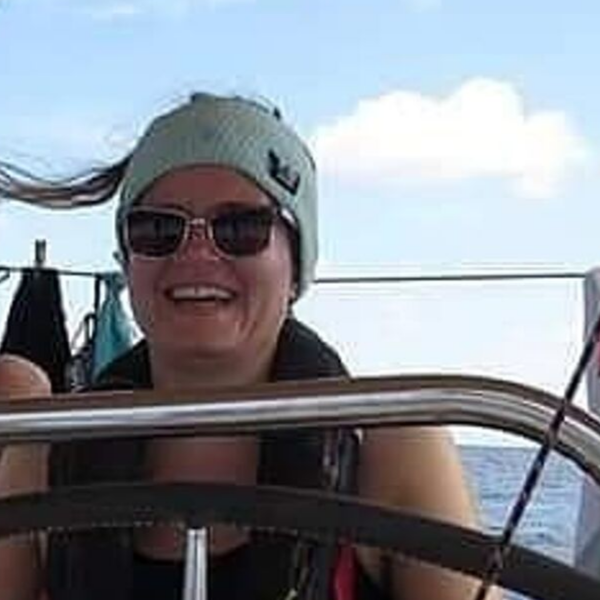 Law Student
Law Student currently working for ELSA Norway and working on Law Students Without Borders Worldwide and Norway
RIGMOR has not got much sailing experience except from a whole lot of ferries in the western part of Norway, and occasional fishing trips with dinghys. Nevertheless, she's raised along the Sognefjord in Norway, and have always loved the nature and especially the ocean. Living in Kristiansand near the ocean for several years has also made her deeply passionate about the ocean. A course in surfing in Hawaii sparked an interest of surfing.
In High School Rigmor studied Biology and Anatomy/Physiology, and went along with one year of Biology at the University of Agder. After a couple of years working in nursing, she changed career path to Law, and is currently a second year Law student at the University of Agder. In the summer of 2015, Rigmor studied 'Introduction to English Law' at the University of Exeter. Rigmor also took a course by ELSA in Copenhagen 'Media Law in the 21th Century'.
Rigmor hope to make up for the lack of sailing experience by being reporting and writing about the eXXpedition trip on social media and in her online magazine iiinspiratus.com.
She hopes to bring awareness to this hidden and underdiscussed topic – pollution and the use of plastics and the consequences it has on the ocean and in us humans. Rigmor want to inspire others to reduce – reuse and recycle plastic, but also find alternatives to plastic, such as bamboo – by writing and discussing the topic in her lifestyle magazine iiinspiratus.com and in social media. Additionally, Rigmor want to bring awareness about microplastic that exist in a lot of cosmetic products.
Rigmor would like to combine the passion for the ocean and Law in the future, and advocating for a healthy ocean.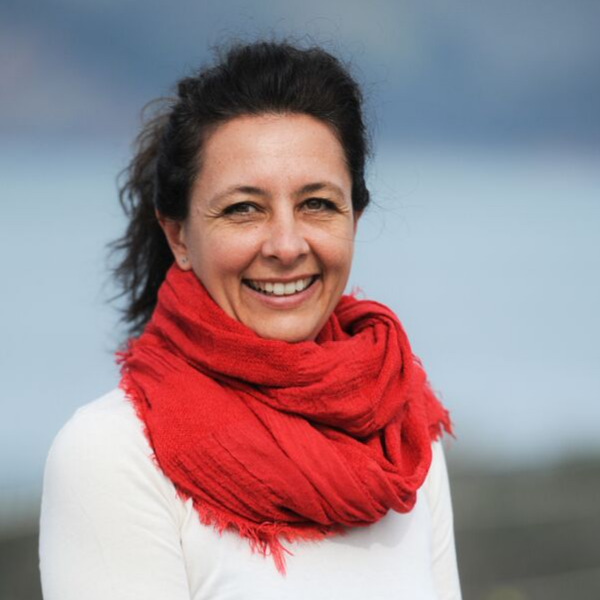 Sabrina Bellotti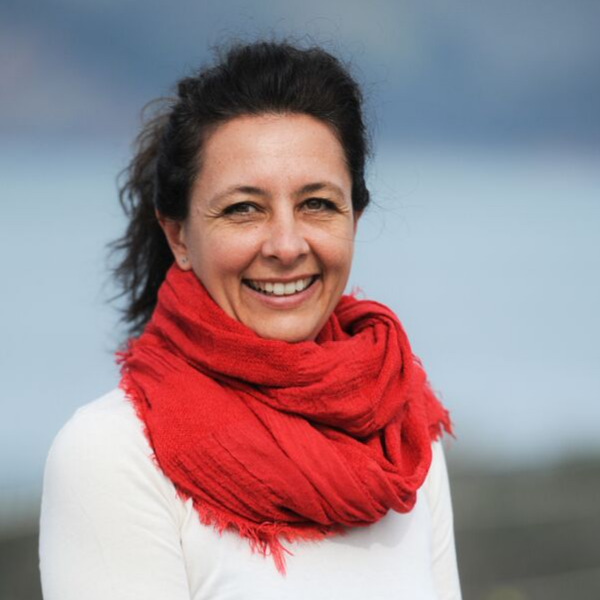 Technologist, researcher and photographer
Sabrina is a curious technologist who is passionate about leveraging innovation and collaboration to tackle the world's difficult challenges.
Originally from Italy, Sabrina is a technologist and experienced sailor now living in San Francisco. Her passion for the water started when she was born. She spent a lot of time on sailboats as a little girl. Her father sparked her interest in sailing from a very early age and since then she has always loved to be on sailboats crossing the whole mediterranean. She started racing on dinghies, cruising offshore and she worked as a sail instructor for few years before she moved to San Francisco. She is now sailing in the ocean and in the beautiful San Francisco Bay. Sabrina is an active and enthusiastic person, she feels at ease in the water and enjoys all water sports like swimming, scuba diving, surfing and kite-surfing.
"When I was a child the sea seemed to me infinite and rich. Today, the seas of my childhood no longer exist. Sailing long distances has given me a deep awareness of the negative impact that human behaviour has had on our seas. We need to protect what we love, the nature, our lives and our health".
Sabrina is an engineer specialized in internet security and holds a MSc in Telecommunication Engineering from Politecnico di Milano in Italy. She also earned a MA in Development Economics from the University of San Francisco with a focus on social and environmental issues.
Tilly Heathwood
Tilly Heathwood
United Kingdom
Originally from East Sussex, I've always been close to the sea, my dad is a keen sailor and has passed on his passion down to me. My love for the ocean has always been a running theme in my life and in 2014 I started a degree in Marine and Natural History Photography. This degree has allowed me to expand my knowledge not only in the visual arts but has also ignited a love for science. I love how these subjects can be combined and complement each other, in raising awareness to the important environmental issues of the world. My area of expertise lies within the visual arts, I love documenting experiences and moments with photography and film. I feel its the best way to get vital messages across in the current, modern world.
My goals and aims for the expedition are to expand my own knowledge and understanding of the current state of our oceans. I aim to contribute to the best of my ability in all aspects of the trip, whilst documenting using film and photography to be able to educate and demonstrate to different communities. This investigation will allow me to grow as an independent person as well as taking a step onto the path towards my desired career.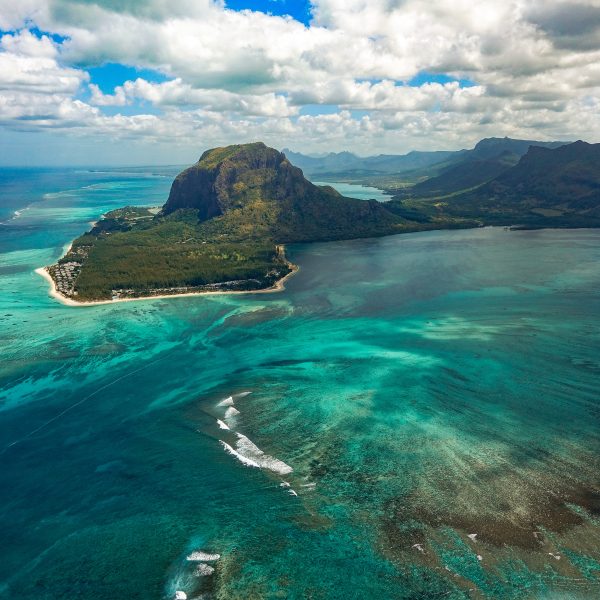 Sara Mirabilio
Sara Mirabilio
United States of America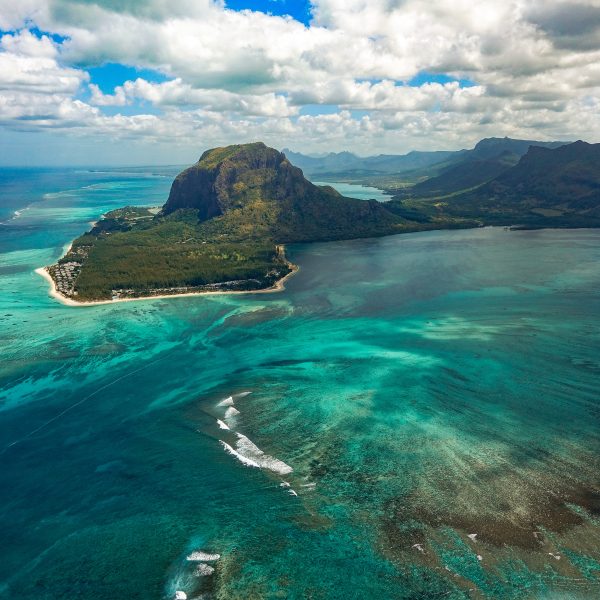 My passion for the ocean has existed since I first started forming solid memories. This passion carried through my childhood all the way to Long Island University's Southampton College, where I majored in marine science, and on still further to William & Mary's School of Marine Science at the Virginia Institute of Marine Science, where I earned a master's in marine science.
If you had asked me at age 12 what I wanted to be, it would've been dolphin trainer or sea turtle biologist. But as I grew and learned, it became apparent to me that the world ocean is in trouble. My career focus became how to strike the balance between economy and resource protection. My graduate research was directed towards the vitellogenic cycle of fish as a biomarker of environmental contamination and reproductive disruption.
In 2002, I tried my hand at Washington, D.C. policy-making as a National Sea Grant Office John A. Knauss Marine Policy Fellow. But, salt water runs in my veins, and I soon turned in my business suits and high-heels for oilskins and flip-flops, joining North Carolina Sea Grant in August 2003 as a fisheries extension specialist in their Manteo Office.
My ongoing work includes cultivating cooperative research with the commercial and recreational fishing industries. Working together, fishermen and scientists can improve our understanding of the complex interactions between fishery resources and fishing practices. And of late, I have been trying to turn the tide on derelict fishing gear and other marine debris, which can smother and crush sensitive salt marsh habitat. Beginning in 2014, with support from NOAA's Marine Debris Program and North Carolina Sea Grant, the North Carolina Coastal Federation began an annual sounds and shorelines cleanup. The effort is a public-private partnership between fishermen, N.C. Marine Patrol officers and the general public.
When I saw the expedition goals — making the unseen seen, from toxins in the ocean to toxins in our bodies, and raising the visibility and voices of women in science along the way, I knew I had to be a part of this endeavor.
As a female, marine scientist in what still is a male-dominated field, I am deeply devoted to empowering women in science (admittedly only one of the underrepresented minorities, but the one I have been most involved with).
This voyage also will provide a chance to revisit my early career focus on environmental toxicology and participate in scientifically documenting the extent of marine pollution in the Caribbean. More rewarding will be educating others about the potentially harmful effects of various chemical, biological and physical agents on marine ecosystems.
But most personal of all is, I just celebrated my second year as a breast cancer survivor. At the mere age of 37, I was diagnosed with stage 2 hormone-receptor-positive breast cancer. One will never know the cause of their cancer, but research strongly suggests that exogenous, man-made chemicals that mimic estrogen can alter the functions of the endocrine system and cause various health defects including cancer. My story has a happy ending, or at least I'm determined to make it so. I feel blessed to have detected my cancer early, and so my mission is, like that of eXXpedition, to stamp out late detection of breast cancer.
Candy Medusa
Candy Medusa
United Kingdom
Artist
Candy Medusa is an artist, illustrator, marine biologist and loudmouth, constantly confused as to why bios are supposed to be in the third person.
Specialising in mixed media and upcycling, she draws much of her inspiration from nature and is passionate about the environment. She mostly makes art between midnight and 4am when the kids are asleep.
Candy has exhibited locally, nationally and internationally, including with the Royal Society of Marine Artists at Mall Galleries in London, and with Creative Action Network in America and Bahrain. She was also resident artist aboard the Sea Dragon in the Caribbean.
Candy is the founder of the eXXhibition project, raising awareness of plastic pollution, organising beach cleans and workshops, and upcycling beach litter into art.
Alyona Simikina
ALYONA was born in Russia in 1982. Raised in Caucasus Mineral Waters's area, specially preserved ecological zone in the South of Russia, in the town of Kislovodsk. From her early years was interested in ecology, researching of the ways to saving natural resources of planet.
In 1999 entered journalism faculty in Southern Federal University in the city of Rostov-on-Don. Worked as a reporter for news and other regional programs. After graduation in 2004 moved to Moscow. For the last 10 years have been working as a documentarist on Russian TV. On 
RTDocumentary
 from 2011 as a director of documentary.
Svenja Angenendt
Throughout my life I have been fascinated by the diversity of marine life and the power of the ocean. I became passionate about marine sciences very early in highschool and I soon recognized how quickly the marine environment is changing due to human impacts. In order to better understand the pocesses and the development of the earth system, I started a degree in geological sciences.
During my studies in Germany and California at the Scripps Institution of Oceanography I discovered my passion for marine research expeditions and participated in a number of cruises on research vessels off Namibia, off the Californian Coast and the Northern Sea. In particular I focused on climate change and biogeochemical cycles and the impact on our oceans and ecosystems. With the master's degree and the motivation to communicate scientific knowldege about the importance of our oceans, I became the head of office of the German Ocean Foundation last year, fighting for the protection of the marine environment everyday. Besides my scientific career I am really enthusiastic about diving, surfing, climbing, travelling and exploring.
I think it is crucial to increase the public awareness about the importance of the health of the oceans for all of us and to pull together to protect the environment. Therefore I am very excited to join eXXpedition in the Carribean and to contribute to research and communication about the issue of plastic pollution and toxins.
In fact It wasn't until I saw the vast destruction of our environment by plastics in Indonesia two years ago with my own eyes that I realized the impact of our consumption life style.
Furthermore I am really thrilled to improve my sailing skills on the beautiful Sea Dragon and to meet all the inspiring women from the fields of science, arts and more. I think that our combined skills can strenghten a change in our society and inspire people to change their personal life style. I hope I can take a part of the power and motivation back to Germany.
Snaps from Sea
Photos & Videos from Our Crew
Restoring Redonda : A story of resilience, hope and collaboration
If there was ever a success story to capture the resilience of our planet's natural world, it's Redonda Island. We discuss this island's journey to restoration, the role of our friends at the Environmental Awareness Group (EAG) in this journey, and the importance of our continued collaboration with the EAG, the Commonwealth and the Government of Antigua & Barbuda.