Trinidad to St Lucia
Leg 1
Caribbean 2016 was a two part eXXpedition mission aboard SV Sea Dragon. In February/March 2016, the Leg 1 Crew sailed from Trinidad to St Lucia via Barbados. The Leg 2 Crew sailed from St Lucia to Antigua, via Dominica.
Meet the Team
Mission Leader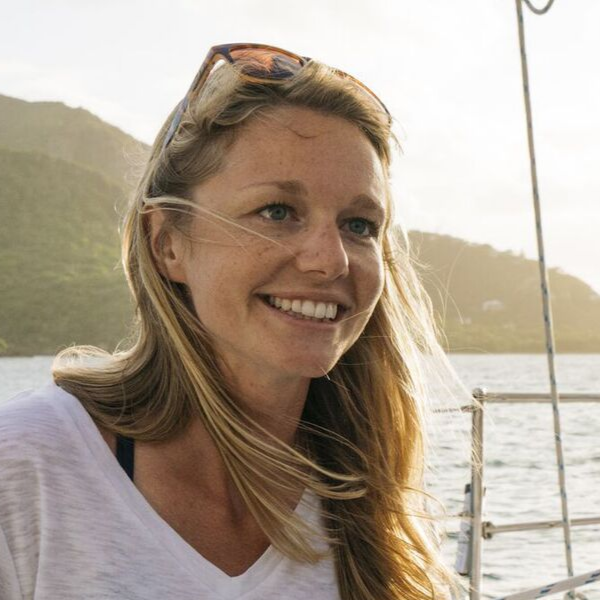 Emily Penn
Emily Penn
United Kingdom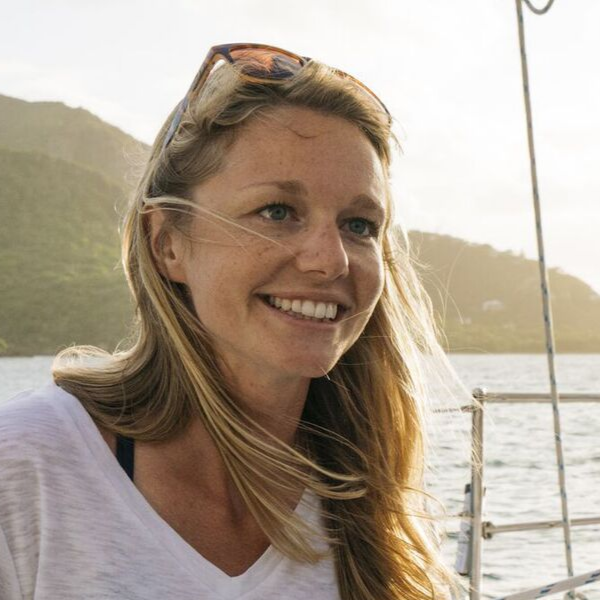 Director and Co-Founder
As co-founder of eXXpedition EMILY has seen first hand how much plastic ends up in our ocean. She has spent the last decade exploring the high seas from the tropics to the Arctic – enabling scientists, filmmakers and interested individuals to gain access to the most remote parts of our planet.
She has organised the largest ever community-led waste cleanup from a tiny Tongan island, trawled for micro-plastics on a voyage through the Arctic Northwest Passage, rounded the planet on the record-breaking biofuelled boat Earthrace, and worked on a sailing cargo ship trading western supplies for coconuts.
Emily splits her time between running eXXpedition and developing upstream solutions to the ocean plastic issue with corporate partners, scientists and government bodies. An experienced public speaker, Emily gives talks around the world at conferences, universities and global companies about her adventures and issues relating to our oceans, human mindset and future society.
You can find more information on Emily's projects at www.emilypenn.co.uk.
Guest Crew
Sigrid Skjerdal
Manager for music festival Vinjerock and Journalist
Trying to make the festival business cleaner and greener! Compost is her new favourite word.
A fresh-out-of-school journalist, working with climate and weather until eXXpedition Carribean departs from Trinidad. I grew up in a mountain farm in Norway, and have spent a whole lot more time in the mountains than in the ocean.
Finding litter and waste in the nature pisses me off. The past year I have learned that there is a whole lot more of this under water, where we cant see it. Attending eXXpedition I want to learn more about how the way we live our lives impacts not only the climate on the globe above surface, but also under it. And most importantly – I want to help telling the stories of how our plastic pollution affects life in the oceans.
I will be documenting the journey and the results of the research through blogging, articles, photos and video. After the journey I will use the information and stories we collect through the eXXpedition to, hopefully, open an eye or two to what is going on.
I hope to understand how people on the other side of the globe are experiencing plastic pollution in their day to day life. Our lives may seem different, but we all have the oceans in common, right?
I am excited to work with experienced scientists, artists, filmakers and other inspiring women from all over the world, and learn how we together can find solutions on the problem of marine pollution.
Hopefully I can use my profession help open other peoples' eyes and minds. I have a degree in journalism, and a passion for outdoor life. That will not help me do the scientific research, but I can do my best to convey the information we collect!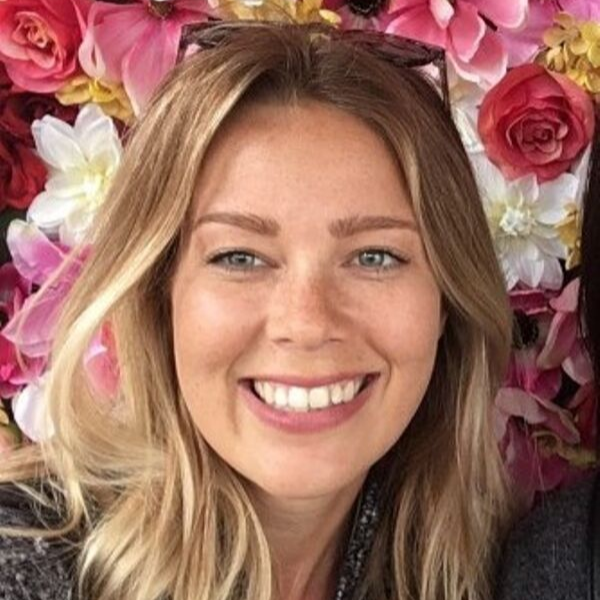 Megan Evans
Megan Evans
United Kingdom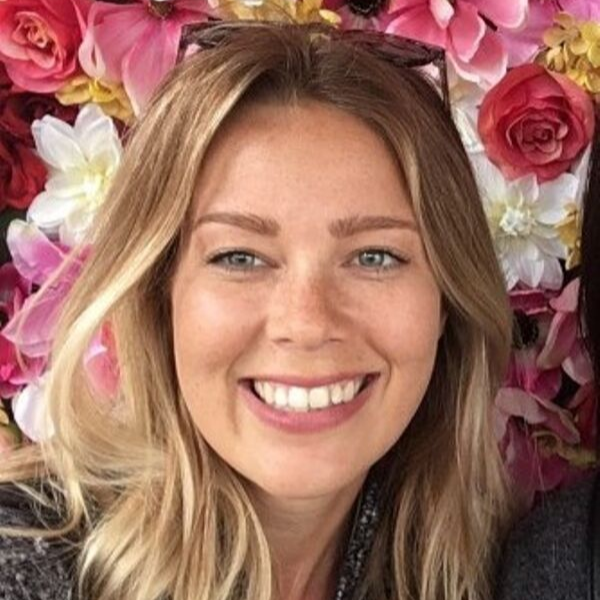 Educator
I am a Learning Manager at Earthwatch Europe, I work to connect educators with scientific research, empowering and inspiring the next generation to take action for the planet.
MEGAN was born and raised in Wales, UK and was on the water from a young age. The marine and coastal environment has played a huge part in her life learning to sail at age 7 she took that onto compete internationally representing Wales and Great Britain. Megan is a qualified sailing instructor having worked at home and in the UAE and spends most free time surfing, wake boarding and windsurfing. Recently graduating with a Bachelor of Science in Geography and Environmental Management from the University of the West of England Megan is now keen to take this onto a career in marine research and conservation to help protect the environment she is most passionate about to ensure irreversible damage is not done.
Whitney Sanford
Whitney Sanford
United States of America
Writer
Professor Emerita at the University of Florida and kayak/paddle/board/sailing devotee
WHITNEY spent her childhood summers playing in the tidal areas of Tybee Island near Savannah, Georgia. When she moved to Florida, it was like coming home to an ecosystem she loved and missed. Florida's rivers, barriers islands, springs, and ocean waters are their wilderness, and she and her husband Kevin spend as much time as possible exploring the waters by SUP, kayak, and sailboat. Whitney has kayak camped in the Keys and the 10,000 Islands, surfed her kayak in the Atlantic, and has recently learned to SUP surf. Whitney and Kevin and are longtime volunteers with Paddle Florida. Even though Florida is blessed with what looks like an abundance of water, its rivers, springs, and aquifer are threatened by pollution and over-consumption, among other things. So while she enjoys playing and surfing, she also works protect Florida's waters.
When Whitney am not paddling, surfing, or sailing, she is a faculty member in the Religion Department at the University of Florida. She teaches and conducts research in UF's Religion and Nature program, a unit that both asks how religious traditions understand the natural world and how religious traditions are responding to environmental crises such as pollution and climate change. Her classes, including Religion and Sustainability and Women and Religion, help students understand the various dimensions of human relationships to the natural world and our obligations to it and each other. Her work lies at the intersection of religion, environment, and social justice.
She recently completed a book entitled Being the Change: What I Learned from Intentional Community (Forthcoming, University of Kentucky Press, 2017) that explores how communities come together to live sustainably and harmoniously. She is just beginning a project on the ecoheritage of the St. Johns River in Florida which explores why communities, past and present, have come to love and protect the river and her springs. Whitney plans to start ethnographic and historical research on this project in spring 2016.
Whitney is interested in how environmental degradation affects people differentially, and women often bear the brunt of pollution, for example, especially in developing countries. She hopes to learn more about these issues in a transnational context and is eager to work with a diverse team on the issue of women and water. In Florida, the Caribbean, and beyond, we face enormous problems around water, and some refer to these as "wicked problems", meaning that they are difficult to solve and require multiple solutions and approaches. Working with others and learning new viewpoints will help her own work, and Whitney will bring what she has learned to her research and to her students at the University of Florida.
Jennifer Pate
Filmmaker
Jen is a geographer and filmmaker fascinated by human-environment interaction. She has a BA in Geography (2:1) and an MSc in Environment, Science & Society (Distinction) from the University College of London. Her academic research explored environmental management and experience, film as an emancipatory tool for environmental education, as well as geographies of health and biological identity. She has been involved in several research, filmmaking and sport expeditions in a diverse range of roles. In 2009, she led a UCL-funded research expedition to British Columbia and in 2010 was a member of the Lost World Project documentary-making expedition to Venezuela's Mount Roraima.
Following this expedition, Jen set up her film company, Your Frontier (www.yourfrontier.co.uk) to raise awareness of worldwide expeditions as well as social and environmental responsibility projects. She has since been Marketing Manager and Head of Media for several world-first expeditions including Row Zambezi (2011) and the Yangtze Adventure (2013). For the past year she has worked at the UK Energy Research Centre at the Oxford University Centre for the Environment, bringing together academic, industrial and political groups/individuals to bridge gaps in understanding and action around UK energy issues and climate change. She is also a Relationships Manager for Ibex Earth's 'Our World: Our Choice' initiative, which aims to raise awareness of the importance of preserving global biodiversity and find ways to offer support to environmental and conservation charities including the Galapagos Conservation Trust, the World Land Trust and ZSL's EDGE of Existence Programme.
She is passionate about health, well-being and outdoor fitness. She is a keen runner and paddleboarder, certified as a SUP and PaddleFit Instructor. She is also Co-owner/Operator of an environmentally sustainable outdoor recreation park in Canada called Windmill Lake (www.windmill-lake.ca) which she hopes will be a springboard for community health initiatives in South-Western Ontario. The mission and aims of the Atlantic eXXpedition hold personal significance for Jen due to the diagnosis, care and loss of several family members and close friends to cancer. She is very excited to be a part of this incredible project that will allow her to explore her own health, behaviour and relationship with the environment while encouraging others to do the same. She is passionate about producing a wide range of high impact film-based outputs from this expedition and showcasing them internationally through different forums. This is a unique opportunity to have a tangible impact on the communication and understanding of human/environmental health and she can't wait to get onboard!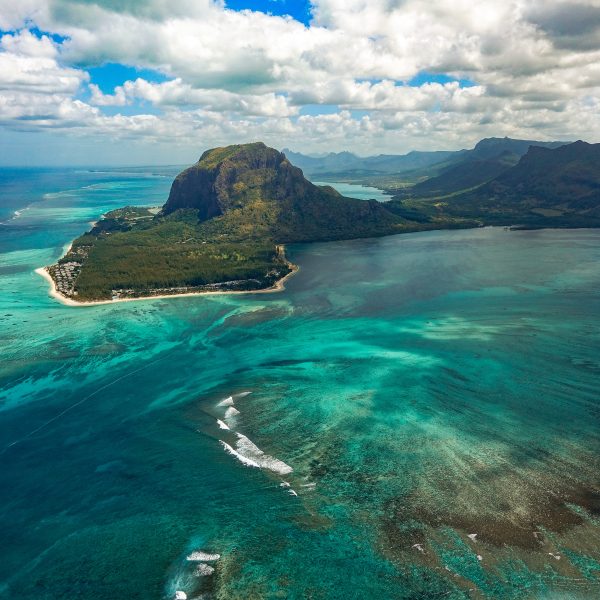 Marika Dubé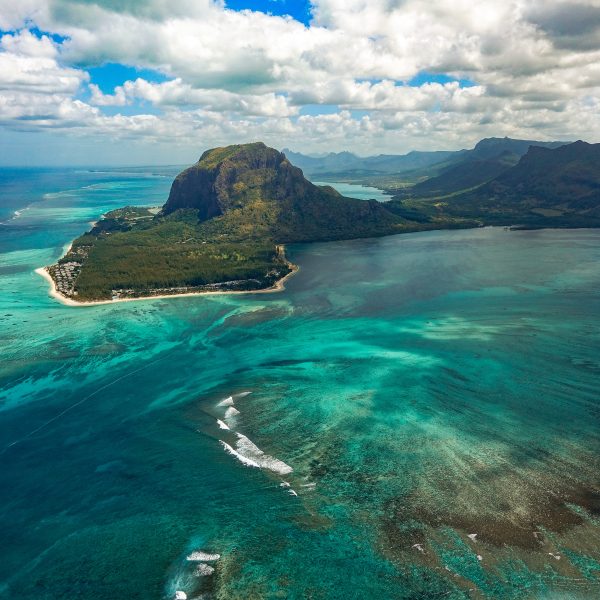 MARIKA has 5 years of experience in public affairs, working for a communications consulting firm as well as in both Quebec provincial politics and Canadian federal politics.
In the past year, Marika has become very interested in environmental issues and has taken steps to gain more knowledge and insight into them. A few months ago, she went diving for the first time (not the last!) in Thailand and it absolutely changed her whole world view forever. She gained a sense of how beautiful and important our underwater ecosystems are, and now feels a responsibility to do something to protect them. She's had the chance since then to attend a conference by Sylvia Earle and her inspirational message has convinced her further that making conservation a central part of her life is something she needs to do.
Right now, Marika works for a public relations consulting firm in Montreal as a Project Manager and takes biology classes at University to deepen her understanding of conservation, ethical and animal welfare issues. She loves helping people tell their stories and aspires to one day be able to do just that for the causes she cares about the most.
Upon her return, Marika would love to offer professional public relations services pro bono for conservation and animal welfare organizations. She'd also like to spread the message in Quebec about "making the unseen, seen" through different communication methods: blog, web series, as well as government and community relations.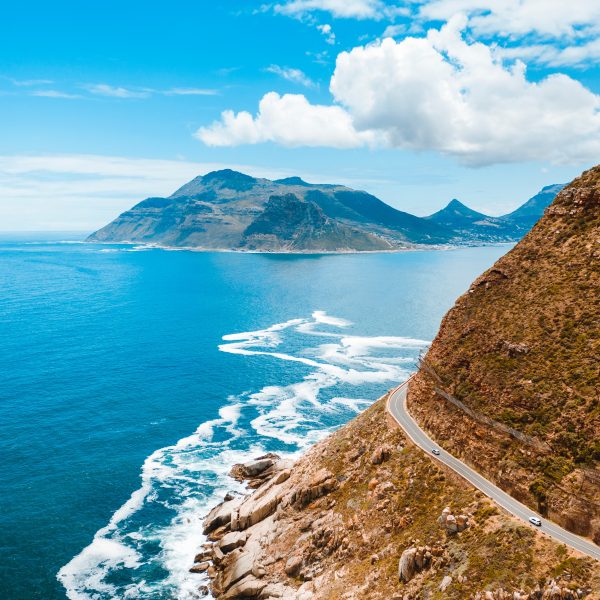 Natalie Small
Natalie Small
United States of America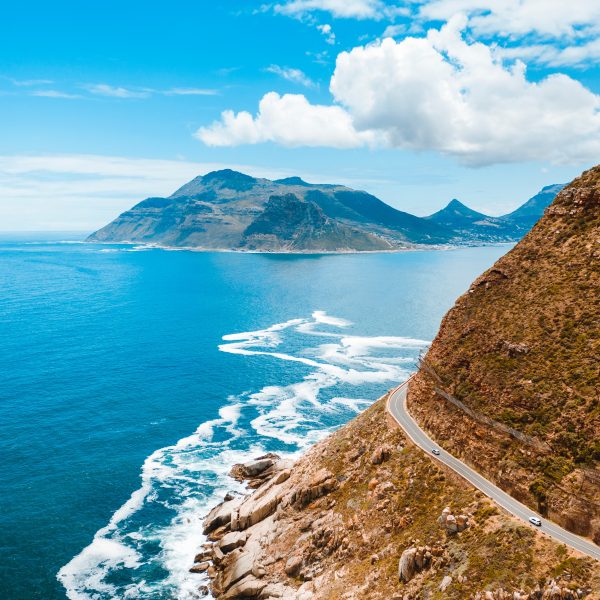 Surfing, sailing, diving, open ocean swimming, kayaking, and even living aboard her 28 ft sailboat Mi Corazon docked in San Diego…. NATALIE sees water as an integral part of her life and thus spurs her passion about its conservation and helping others fall head over heals in love with it like she is! With a love for womping in the waves comes a passion to keep the waves womp-able; thus Natalie founded 1Bag1World this past year with the mission to restore beauty to women and waves through plastic upcycling handicraft projects with women survivors of trafficking and abuse around the world, empowering them to be leaders in the wave of change to plastic free living in their own communities.
Natalie has a Masters in Marriage and Family Therapy, licensed in California, and First Aid Arts training in the use of expressive arts for trauma recovery. As the San Diego branch Coordinator of the Wahine Project, she provides therapeutically minded surf clubs for girls struggling with poverty, family stressors, physical abuse, trauma, and trafficking in San Diego, Peru, Philippines, and Baja. She is looking forward to leading a team of Wahine women on a surf expedition to Cuba in February to bring the gift of surfing to the girls there as well. "I see fostering empowered relationships with the ocean as an opportunity for therapeutic healing for the individual. the community, and our water".
Natalie hopes to bring the 1Bag1World creativity with plastic upcycling aboard the eXXpedition to find unique ways to eliminate the plastic waste of crew and locals we encounter. Through her travels she has learned that many small island communities don't have the infrastructure to properly recycle so, she looks forward to getting creative with them about how they can reduce, reuse, and up-cycle their plastic waste to keep their oceans and bodies healthy and happy! Her time with the eXXpedition crew will be book ended with Wahine Project surf clubs in Cuba and sail-hopping her way back to San Diego brining the 1Bag1World message to coastal communities along the way. …..and of course if waves are found she'll be the first to grab some boards to teach the crew and locals the art of surfing!
Jannica Haldin
As a child my father would take me and my brother treasure hunting. Waking up, in a tent on a beach, in the bunk of a sailboat or in the old fisherman's cabin on our tiny island, we would get in the boat, lunchpacks, towels and all, and go for an Adventure. With a capital A.
We'd steer for one of the hundreds of wild islands and skerries in the outer belt, and the Hunt would begin. The prize: flotsam. Odd looking pieces of wood, twisted, saltsoaked boards, and the biggest prize of all: fishing floats or the occasional plastic bottle with foreign lettering. The latter two would be brought home with pride, rarities to be treasured.
I'm now 31 years old , a sailor, a marine biologist and a scientific diver. Six weeks before writing this I gave birth to my first child, a daughter. She will never get to play this game. The rocky beaches where we went hunting 25 years ago are now littered with plastic, in all its shapes and forms. I know, I went back to see for myself.
However, most people don't. Get to see for themselves that is. And as the saying goes: out of sight, out of mind. Whether it's previously pristine beaches or out in the world's oceans, in the seafood we eat, in the water we swim in, if you can't see it, it is of small importance. Except, in this case, it isn't.
The contaminants in the fish on your dinner table, a plastic bottle on the beach or an accumulation the size of a country in one of the oceanic gyres, are all symptoms of the same problem. And the first step in fixing a problem is acknowledging that it exists. I hope that by being part of eXXpedition I can be part of bringing to people's attention the magnitude of this problem, both the visible and the invisible, and show that it affects all of our lives.
"People protect what they love". It's as true now as when Jacques Cousteau first coined it. For the last 10 years I have been working for the marine environment and its conservation. Mapping underwater ecosystems around the same islands where I used to play. Coordinating international work on assessing the threat to marine species. Assisting multinational research groups when taking on questions on the sustainable use of the marine environment.
All of this I have done for myself, because the sea is what I love. But now, now I do it for my daughter. Because everyone deserves treasure hunts in their life. And because women are adventurers. With a capital A."
Alice de Castro
The story goes that on my first trip to the beach, still a toddler, I sneakily crawled straight into the water, 'encouraging' my dad to take an unforeseen rescue dip into the rough and cold North Atlantic! Since then, my relationship with the Ocean has evolved from attraction to love, boldness to humbleness and admiration to awe.
Originally from Porto in Portugal, I pursued this early curiosity with the natural world, and particularly a fascination with sea turtles, by studying Biology at University of Madeira. I then returned to Porto in 1999 to study Pharmaceutical Sciences and worked there as a qualified pharmacist. I loved the contact with the community and how I could make a difference in people's lives. However, my love for science led me to the UK in 2006, and back to the lab, to pursue a Masters and then a PhD in the biology of ageing. I earned a doctorate from the University of London where my research focused on finding specific biomarkers for a particular pathway of senescence in skin cells. Then, I worked on developing cell culture models in which to study mechanisms of chemical carcinogenesis; in particular how Nickel causes cells to bypass senescence towards cancer.
Alongside the love for science, a passion for sports and physical expression has always been a constant in my life. After being introduced to gymnastics at an early age, I spent my fun time as a teen playing water polo and surfing. Whilst at university I competed in martial arts, against both men and women, and was National and Iberian champion in the Brazilian art of Capoeira for 3 years in a row. In 2006, I became the first Portuguese woman in my group to receive the belt to teach. Over the following decade I found my way from injury into Yoga and now, at 37 years old, I am a yoga teacher dedicated to generating a positive impact in my students lives.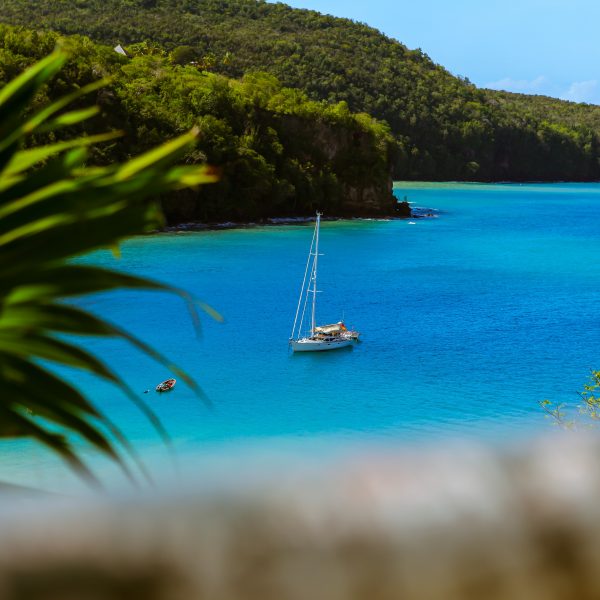 Katie (Hardyment) Duff
Katie (Hardyment) Duff
United Kingdom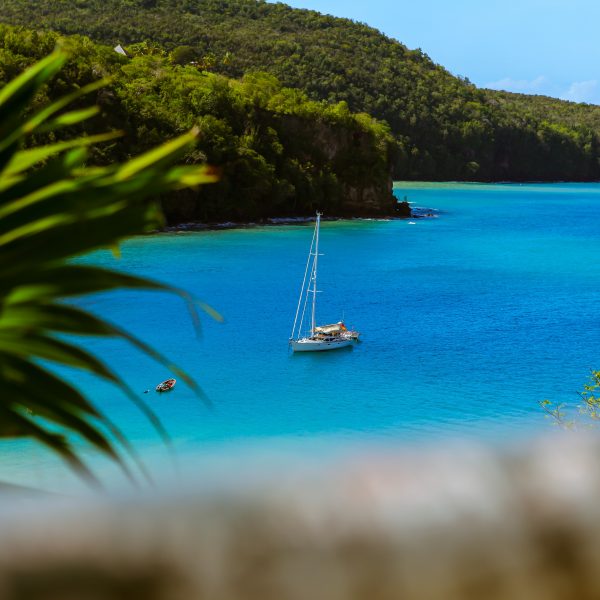 The thing I love more than anything is understanding the world and the people in it – why things are the way they are, and how people think and why they do what they do.
My career so far has given me the chance to work on fascinating projects in this area with inspiring people and organisations. I currently work at BBC News, helping create strategies to get news and current affairs to more people in more places.
Before the BBC, I worked for almost six years as a sustainability consultant for organisations like Disney, Kellogg's and the Bill & Melinda Gates Foundation, helping them create strategies for social and environmental impact – from sustainable farming programmes to behaviour change campaigns around women's health.
My background is as a geographer – keen on human geography (I specialised in international development and my first job was with an NGO) and the intersection with physical geography, especially where it helps us understand why things are how they are e.g. climate influences on migration.
Through these experiences, I've built skills in strategy, research and communications, and I can't wait to put them into action for eXXpedition.
I'm joining the expedition in the hope of having a memorable experience with a bunch of interesting women who are equally interested in issues, solutions and creating change.
Caroline van Wijngaarden
Caroline van Wijngaarden
Netherlands
CAROLINE is a bon vivant, privateer, creative person, adventurer and sailor. She is 42 years old and trying to give her life a different turn to go. She wants as much as possible doing sailing voyages, preferably combined to a good cause. That is why she now is going with eXXpedition to see if she wants to go there more in the future and to draw attention to the great project in Netherlands.
Caroline last year crossed the Pacific from the Galapagos Islands to the Marquesas Islands, Tuamotu archipel and Tahiti. She has been on Svalbard (Spitsbergen) also and the Barentszsea crossed over to Norway.
As a photographer and film maker (short videos for social media) she comes in worlds where they otherwise would not come. In addition, she has a company in wood and leather processing. Especially with recycled materials she designs beautiful products. A number of days in week she is a teacher. If she can follow her dreams fully one day, she will.
Snaps from Sea
Photos & Videos from Our Crew
Restoring Redonda : A story of resilience, hope and collaboration
If there was ever a success story to capture the resilience of our planet's natural world, it's Redonda Island. We discuss this island's journey to restoration, the role of our friends at the Environmental Awareness Group (EAG) in this journey, and the importance of our continued collaboration with the EAG, the Commonwealth and the Government of Antigua & Barbuda.