Panama to the Galapagos
Leg 6
Fresh from passing through the Panama Canal, we will meet in Panama City ready for our first Pacific Ocean leg of eXXpedition Round the World! We will spend just over a week a sea, sailing 1000 nautical miles and crossing the equator on our way to San Cristobal island, Galapagos. Situated just under 1000km offshore from the coast of South America the isolated nature of this volcanic archipelago has led to the Galapagos being famed for its unique wildlife, made even more special by the fact that Charles Darwin used his observations in the Galapagos as a key basis for his 'Theory of Evolution'. The Galapagos province of Ecuador is a national park and marine nature reserve, with a lot of tourism being championed as ecotourism in the region it will be interesting to see how this management is reflected in our sampling. San Cristobal itself is one of the oldest islands geologically and is said to be home to the famous Galapagos tortoises, blue and red footed boobies and marine iguanas, so we hope to be treated to lots of wildlife spotting! When we reach land, we will share our story and findings with the local population as part of our outreach programme.
This journey is made possible by the generous sponsorship by Travel Edge.
MEET THE TEAM
Mission Leader
Dr Winnie Courtene-Jones
Dr Winnie Courtene-Jones
United Kingdom
Lead Scientist
Winnie is a marine biologist with a PhD in plastic pollution. She completed her doctoral studies at the Scottish Association for Marine Science where she researched the prevalence and historic
occurrence of microplastic pollution in the deep sea ecosystem. Her expert knowledge in this area has led her to attend meetings at UK and European parliament. Winnie is also passionate about
communicating science to the public and supporting women in science.
She joined the eXXpedition team in 2019 as Lead Scientist for the Round the World mission. Winnie is based at the University of Plymouth, and is responsible for the design and delivery of the science program, which aims to address fundamental knowledge gaps in our understanding of marine plastics.
Winnie will be Mission Leader for Round the World voyages: Azores to Antiqua; Panama to Galapagos; Galapagos to Easter Island and; Perth to Mauritius.
Guest Crew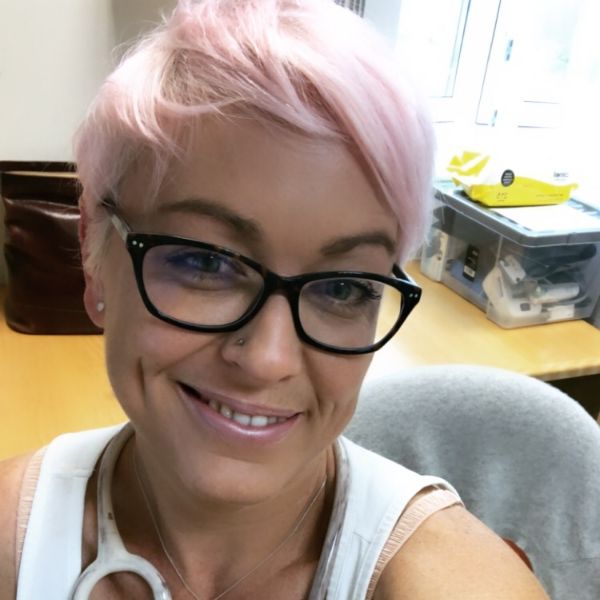 Hilary Ruth Nash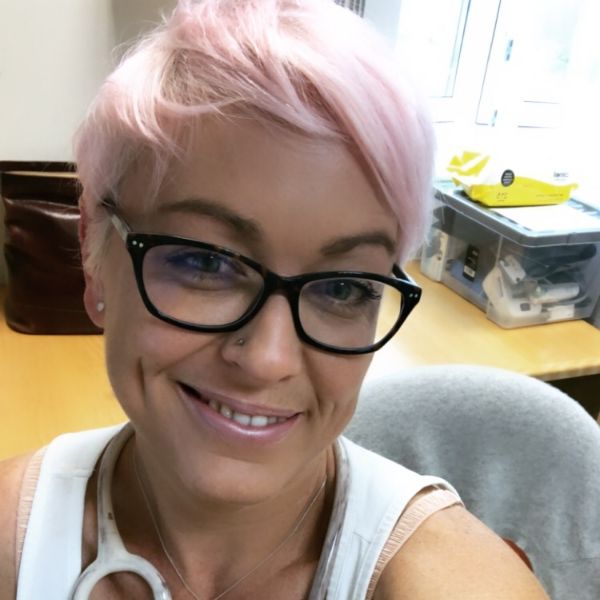 Doctor
A cheerful fitness enthusiast, born and raised in Dublin Ireland, Hilary is a doctor by profession. She first studied for a B Sc in biochemistry at UCD in Ireland before moving to the UK in 2007 to study medicine at Manchester University. With this as her background, it may be understandable that promoting the role of women in STEM careers has a place very close to her heart.
She is also incredibly passionate about conservation and re-wilding, and she's been so saddened by the tragedy of the climate crisis and our polluted ecosystems that is unfolding before our eyes. Living by the sea in Brighton in the UK brings the problem to her door every day, and she spends much of her time there supporting small, local and independent businesses who allow people to shop sustainably, as plastic and packaging free as possible.
She feels both honoured and excited to be able to share an incredibly powerful experience with a group of inspiring women from all over the globe, which will contribute to humanity's deeper scientific understanding of the threat that plastic pollution poses to our world.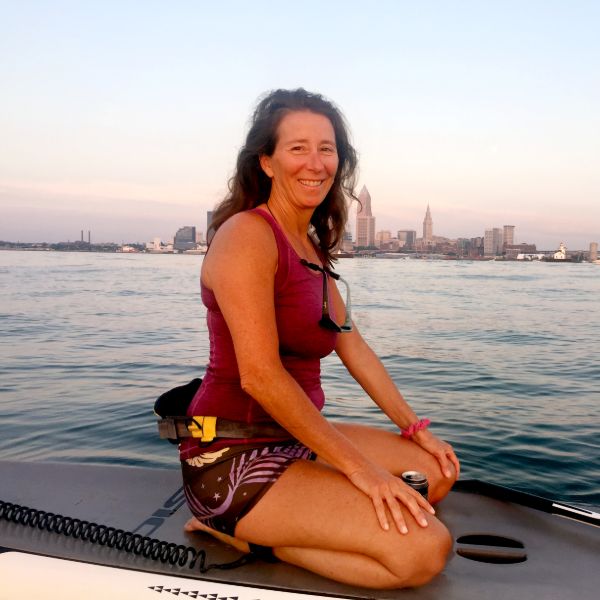 Stefanie Spear
Stefanie Spear
United States of America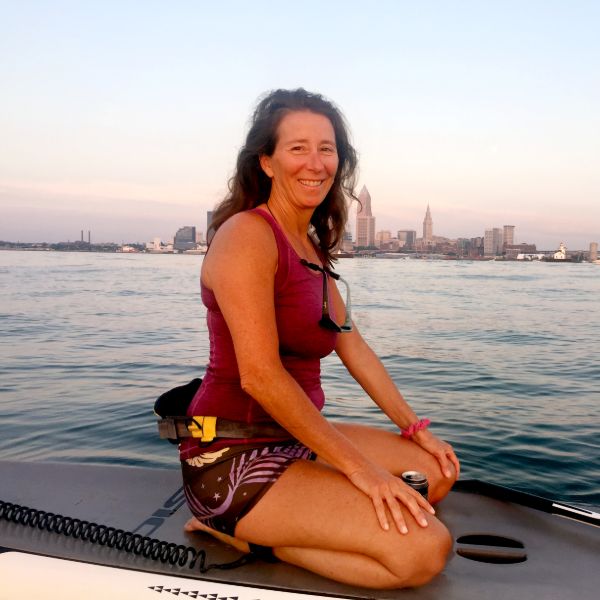 Communications and Marketing Consultant
Stefanie Spear works with people and organizations leading the charge for change. She has more than 30 years experience as an entrepreneur and leader in the grassroots environmental movement with a special focus on communications + marketing. She is the founder of EcoWatch, Expedite Renewable Energy and Stellar Consulting. Her main focus throughout her career has been uniting + amplifying the voices of the grassroots movement to mobilize millions of people to engage on the most important issues impacting people and planet, including the devastating environmental and health impacts of single-use plastics.
When Stefanie is not working, she's likely paddleboarding her beloved Lake Erie or some other body of water.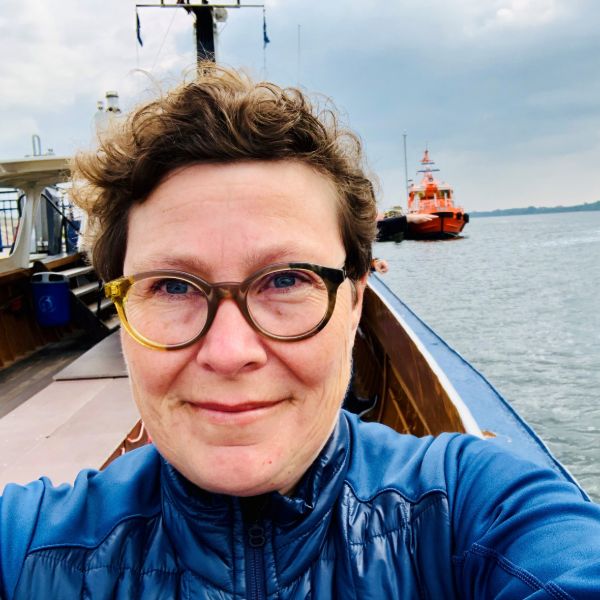 Anja Roennfeldt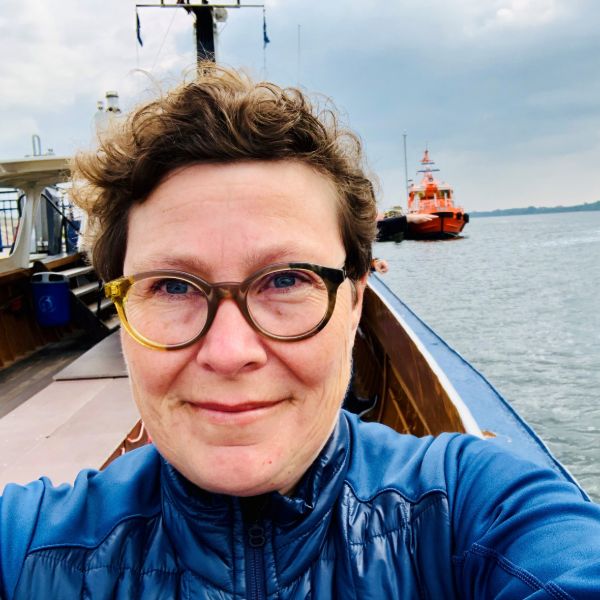 SVP Global Ocean Freight - Trade Management
Born and raised at the Baltic coastline in Germany, the element of water created fascination from an early age : swimming, rowing, diving, surfing and sailing have been favorites ever since. Not a surprise that also her professional career had to be related to Ocean Freight.
It was during extensive travel around the globe as well as during her several years living in China and Southeast Asia that she has become deeply aware about the sheer amount of plastic in the Ocean and consequences in the environment from toxic pollution.
Anja is passionate about raising the awareness level about plastic and toxic pollution and to motivate for solutions. Her leadership role in the ocean logistic industry provides a solid platform to reach out to various stakeholders and stimulate the topic. Anja is married with two sons. Her family backs up her project and is keen seeing her on this female adventure.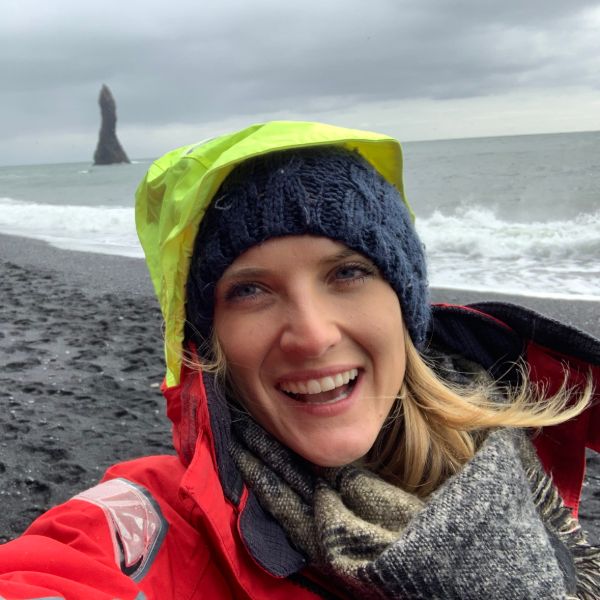 Camila De Conto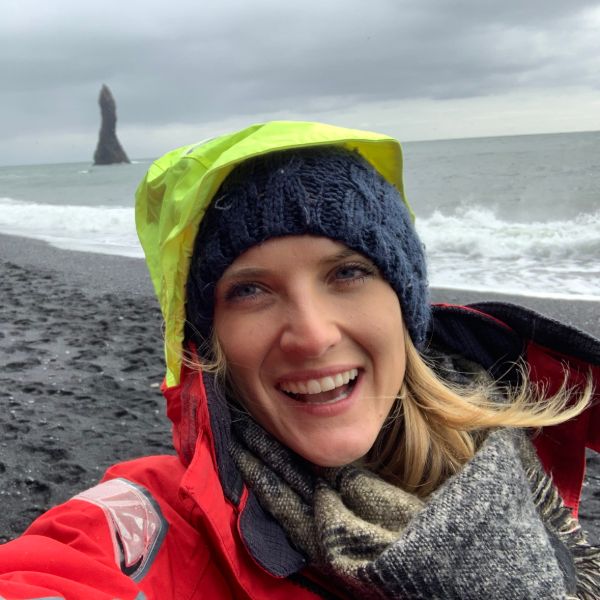 Process Engineer
Camila is Brazilian by birth, Italian by blood and world citizen by heart. Currently living in the Caribbean island of Curacao, in where she found her peace close to the ocean.

She is a Process Engineer, working in the Pharmaceutical sector. Besides her daily job, she's a member of the company's sustainability team and her role is to work on measures to improve their sustainable culture.

When she is not at work, you can find her practicing yoga by the beach or you can find her at the sea: sailing, diving, swimming, snorkeling, volunteering for the Coral Restoration Foundation, for the Curacao Sea Turtle Conservation Foundation or for the sea scouting helping with sailing lessons for the community kids.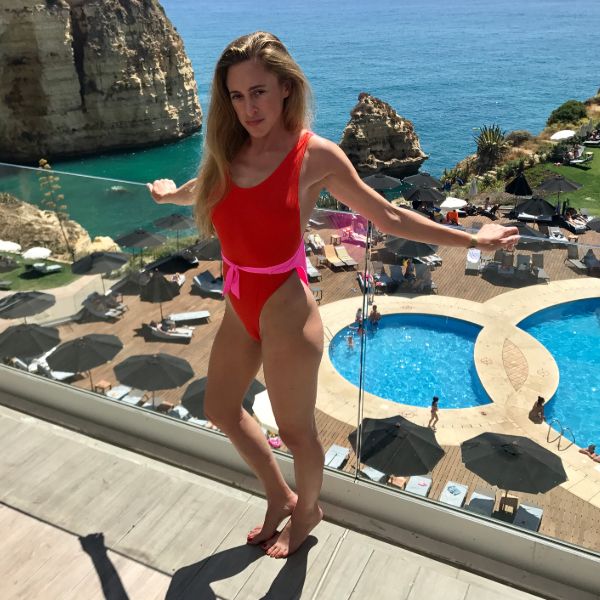 Jessica Patterson
Jessica Patterson
United States of America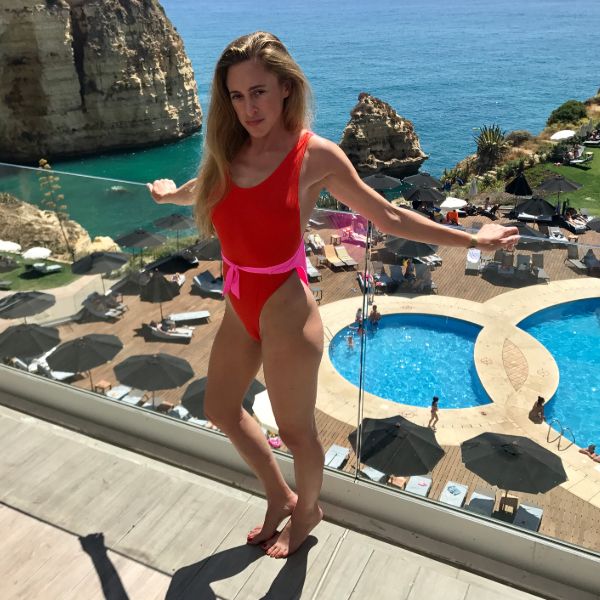 PR
Her mother called her bossy growing up and Jessica ended up being quite the boss – yelling at the number 1 rowing team in America in both juniors and masters rowing. She was a prodigy child/Mensa invited child then decided to ditch University to travel.
She is Californian-born but has lived in London for about 16 years. She worked at an orphanage in Nepal, started a women's empowerment series called the Woman's Crush Wednesday Club and single-handedly started her own lifestyle PR agency in London which won a PR Agency of the Year Award called JPR Media Group.
She was impressed by eXXpedition founder Emily Penn and she is honoured to be accepted on this important mission to fight the plastic. She can't wait to learn from all the other intelligent, inspirational women on this voyage.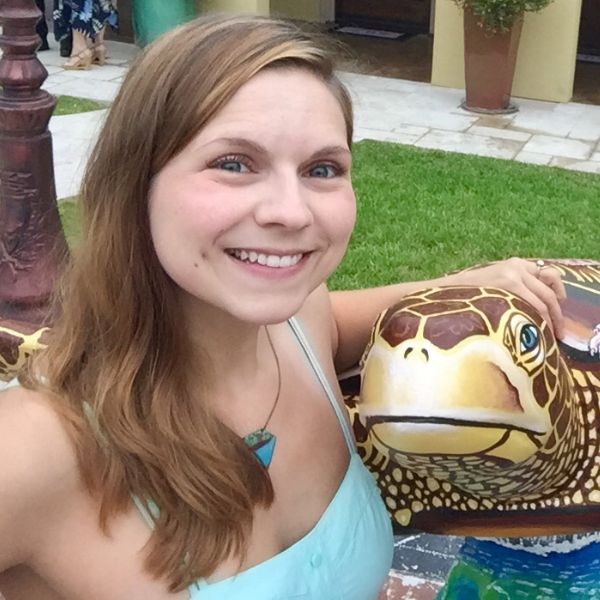 Sasha Francis
Sasha Francis
United States of America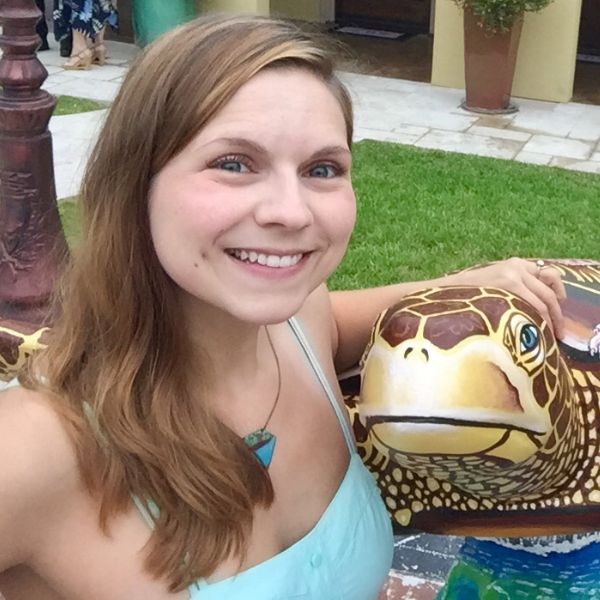 Community Engagement Coordinator
Growing up in the Ocean State (Rhode Island, USA) Sasha has never lived far from the water. Thankfully! Raised by a nature-loving single mother, their vacations were all affordable camping, beach days, or visits to local parks and zoos. This inspired Sasha to become a Zookeeper.
After receiving her Bachelor of Science degree in 2007 and interning at the Bronx Zoo, she began her career in animal care and public education. In 2012, she moved to the island of Galveston, Texas. Being a barrier island in the Gulf of Mexico, her new home inspired her once again to protect our world's oceans. She has cared for Beluga whales, seals, sea lions, penguins, tigers, parrots, birds of prey, sloths, and more while connecting people to these species in real life. Through the zoo and aquarium field, she has been able to educate thousands of guests about the growing threats animals face in the wild while also participating in ongoing research and conservation initiatives.
As a Biologist, and now in Administration, at Moody Gardens biological park, she has been able to continue to inspire people with nature and participate in conservation projects and local preservation efforts. As a local yoga instructor, she has also found a way to link our empathy for the environment to mental and physical health.
Alexandra Schindel
Alexandra Schindel
United States of America
Professor of Science Education
Raised in Las Vegas and Bermuda and currently a science education professor at the University at Buffalo, Alexandra is excited to represent her communities on this voyage!
She's a parent of two great children and a lover of oceans and freshwater. In her work, she teaches environmental and science education and research youth participation in citizen science.
Outside of work, Alexandra enjoys kitesurfing and cycling.
Candy Medusa
Candy Medusa
United Kingdom
Artist
Candy Medusa is an artist, illustrator, marine biologist and loudmouth, constantly confused as to why bios are supposed to be in the third person.
Specialising in mixed media and upcycling, she draws much of her inspiration from nature and is passionate about the environment. She mostly makes art between midnight and 4am when the kids are asleep.
Candy has exhibited locally, nationally and internationally, including with the Royal Society of Marine Artists at Mall Galleries in London, and with Creative Action Network in America and Bahrain. She was also resident artist aboard the Sea Dragon in the Caribbean.
Candy is the founder of the eXXhibition project, raising awareness of plastic pollution, organising beach cleans and workshops, and upcycling beach litter into art.
Marion Huiberts
Marion Huiberts
United States of America
Luxury Travel Advisor
Born and raised in Sydney, Australia, the ocean was my background. I learnt to swim at a young age and have loved the water since. Australia had been environmentally aware for many years so I grew up learning how important it is to re-cycle and not pollute and this has continued into my adult years.
By the age of 10, I had an insatiable desire to travel and explore the world. Two years into an economics degree with a focus on developing countries, at the age of 19, I took off to backpack around Europe for six months by myself. Two years later, after much traveling, picking grapes in Germany and working in London, I returned to Australia to finish my degree. A year later I went to the US where I have lived in Southern California ever since.
With 3 young children, I took them traveling around the world. I wanted them to realize how beautiful our planet was and how important and necessary it was to protect. In addition, even though we all come from different parts of the world we are basically all the same and how much travel broadens our minds and perspective of the human race.
Even with my love for travel, I never expected to end up in the travel business. As a top performing Luxury Travel Advisor for Travel Edge, most of my clients are independent and active travelers. They appreciate my vast knowledge of the world and ability to plan extensive trips for them that take them out of the usual tourism element.
I was thrilled to be given the chance to go on this leg of the eXXpedition voyage around the world and to travel with such accomplished and professional women. This will be a life changing journey that I am sure will forever change the way I see our influence on this beautiful planet.
Daniela Alarcon Ruales
Daniela Alarcon Ruales
Ecuador
Galapagos Science Center Researcher
Daniela Alarcon Ruales is one of the bursary recipients on eXXpedition Round the World, and a plastic researcher for the Galapagos Science Centre (GSC).
Leg Itinerary
28th January 2020

Leg 6 guest crew arrive.

Panama City, Panama

28th January 2020

EVENT: Waste survey and clean-up.

Panama City, Panama

29th January 2020

Planned departure toward the Galapagos.

Panama City, Panama

Sailing, science, talks and adventures at sea!

6th February 2020

Planned arrival into San Cristobal, Galapagos.

San Cristobal, Galapagos

7th February 2020

EVENT: Outreach Talk - Stories of science, sailing and solutions!

San Cristobal, Galapagos

8th February 2020

Leg 6 guest crew depart.

San Cristobal, Galapagos
IN COLLABORATION WITH OUR LOCAL PARTNERS
THANK YOU
Plastic Washing Ashore in Galapagos
Plastic pollution is affecting oceanic islands around the globe, with huge impacts on their ecosystems and individuals. Understanding these effects on local environments is key in order to act and generate solutions.