Leg 7: Caribbean
eXXpedition's virtual voyages are designed to take crew on a transformative journey, on land, as we continue our route around the world. They're designed to give guest crew an in-depth understanding of the true impact of the plastics issue, forge and deepen relationships within our eXXpedition global community, develop solutions-based thinking and result in an action plan to apply crew superpowers to solve the problem.
On this voyage, Watch 4 takes us to the Caribbean. A region of the Americas, comprised of the Caribbean Sea, its islands and surrounding coasts, Caribbean nations rank as 10 of the top 30 global plastic polluters (per capita), including Trinidad & Tobago, Antigua & Barbuda, St. Kitts & Nevis, Guyana, Barbados, St. Lucia, Bahamas, Grenada, Anguilla, and Aruba. Facing waste management challenges, World Bank data estimates that 322,745 tons of plastic goes uncollected in the Caribbean each year. With appearances from a Caribbean representatives, we will investigate the plastic pollution here, which will provide an insight into the issues faced in terms of the environmental impact and waste management.
Meet the team
Mission Leader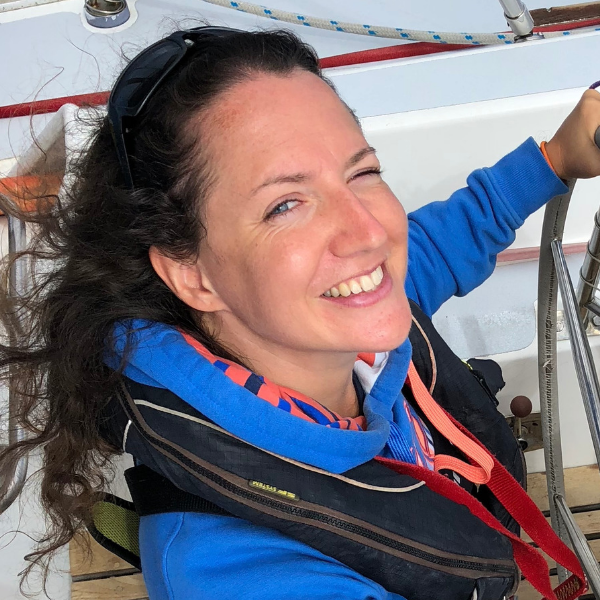 Sally Earthrowl
Sally Earthrowl
United Kingdom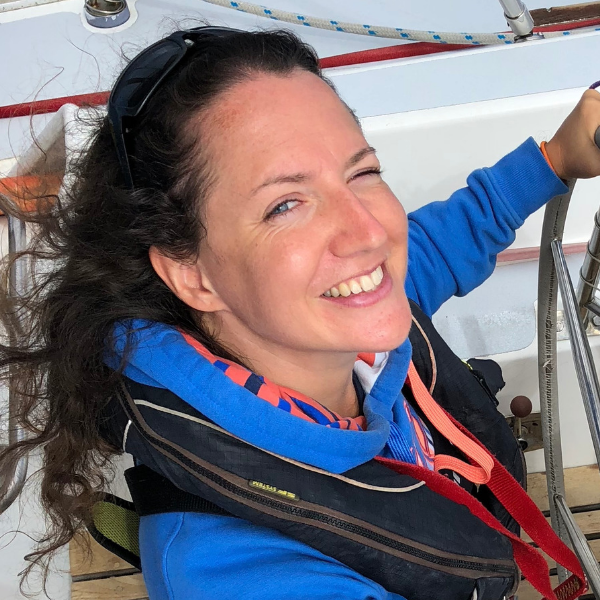 SALLY is a keen environmentalist, adventurer and ocean advocate. When living in Bali, she saw first-hand the devastating impact and upstream issues around plastic pollution in a developing country. This propelled her to take action, working closely with the local community to educate and raise awareness to bring about change in local waste management systems and behaviours. In 2018, Sally sailed through the Great Pacific Garbage Patch on eXXpedition North Pacific gaining first-hand experience of the extent of plastic in our oceans and contributing to 'science at sea'.
Prior to joining the eXXpedition team, Sally had a 12-year career as a Geography teacher, Head of Department and whole-school Teaching and Learning Coordinator. Sally values the importance and power of education as a key contributor to the sustainable management of global issues. As a teacher, Sally has always been student-focused; nurturing a creative learning environment allowing students to flourish and succeed. Under her charge students have achieved impressive levels of academic progress but most importantly to Sally, they have developed a passion for the planet they call home and a confidence to take action to protect it.
Swapping her classroom for S.V.TravelEdge and the school environment for the planet, Sally is excited about the opportunity to learn and raise awareness amongst crew and in the communities we will visit.
Chevelle Gollop
Chevelle Gollop
Trinidad and Tobago
Research Student
Chevelle Gollop is a recent University of Trinidad and Tobago (UTT) BASc graduate (2020) and has been a research intern in the FREE lab since 2019, where she is dedicated to doing marine research. In the lab, she identifies and preserves fishes for the collection, teaching and research purposes. Chevelle helps organize the lab and associated field and lab activities. Her research interests are mapping marine benthic features in Buccoo Reef, Tobago using underwater photogrammetry for educational purposes and for her PhD research project looking at examining the key factors of the calcium carbonate sequestration of Tobago's reefs.
Katie Giles
Katie Giles
United Kingdom
Graphic Designer & Photographer
Katie is a graphic designer and photographer based in London, currently working for a mental health charity, and studying foundation STEM part-time. She has previous experience as a filmmaker and film editor, which lead her to having a real passion for storytelling and communication. Katie believes in positive and effective change through science-based research and educating people through accessible mediums and language.
Susan Swarner
Susan Swarner
United States of America
Museum Educator
Susan is a museum educator and environmental activist based in Valparaiso, Indiana. She has been passionate about environmental conservation since she could remember, having grown up on a lake and spending significant amounts of time in and around the water. Susan's first experience with the problem of plastic pollution was witnessing discarded fishing line harm local wildlife. She is especially excited about taking her experiences from the virtual voyage and using them to help solve the plastic pollution problem in her local area. She also hosts a local radio show and would like to find a way to use the radio platform to further educate her community on the problems of plastics and the solutions people are working on across a variety of fields. She is excited to meet women from around the world who are equally passionate about protecting our planet.

Deborah Febres Urdaneta
Deborah Febres Urdaneta
Venezuela
Marine Scientist & Manager
Marine Scientist with a strong social heart wanting to make a difference for the next generation (My Daughter). I have 15 years of working experience in mapping and 11 of those are related to the sea. Master and Bachelors of Science in Marine Resources and Biology and a personal life also related to the Ocean, which always calls for me. I was born in the Caribbean and have migrated north married now to the Acadian Shores. While not 'active avid' I am a sailor, diver, swimmer, and ocean and water activities seeker.
Victoria Scavo
Victoria Scavo
United States of America
Storyteller and Strategist
Based in the United States, Victoria has lived on both the East and West coasts – but always stayed close to the ocean because of her love of the water. She is a writer by trade and storyteller at heart. During her career, she has written for newspapers, magazines, and marketing campaigns. She has partnered with brands to educate their customers about their sustainability initiatives and hopes to continue working with brands to make a difference. She believes that storytelling is a powerful tool that can affect change.
Sandra Squire
Sandra Squire
United Kingdom
Local Politician
Sandra has sailed across the North Atlantic & Caribbean Sea and been shocked by the amount of plastic in our oceans. As a local politician, she's used that knowledge and passion to change local policy regarding plastics. Including stopping the use of 100,000 single use coffee cups at one council.

Lucy Cullen
Entrepreneur
Lucy is an award-winning environmentalist and entrepreneur. She is the co-founder of Terus, a social enterprise that helped restaurants reduce waste and save money. Terus diverted over 300,000 pounds of waste from going to landfill. Her second venture, EarthPup is an eco-conscious dog treat company. Each bag rescues food otherwise destined to landfill, and EarthPup is Canada's first certified Plastic Negative pet food brand. For her work, Lucy has been named one of Canada's Top 25 Under 25 Environmentalists twice, and was named one of Corporate Knight's Top 30 Under 30 in Sustainability.
About Virtual Voyages
Five-Part Journey
The Virtual Voyages include many of the best parts of eXXpedition's at-sea missions, giving the crew onboard an unique opportunity to network with talented women from across sectors and gain the knowledge and expertise to speak with authority on the issue of plastic pollution and its solutions.
We will also be delivering the sessions on a watch schedule to allow us to loop together our multinational crew, giving us a broader perspective and understanding about the issue which needs to be solved at a global level.
Partners & Sponsors
Thank You
eXXpedition Virtual Voyages are possible with the support of our generous sponsors.