Hawaii to Vancouver
Leg 1
The challenging voyage of three thousand nautical miles between Hawaii > Vancouver > Seattle will take over a month as we journey through the densest ocean plastic accumulation zone on the planet, known as the Great Pacific Garbage Patch and explore remote coastlines for plastic pollution on board 72ft exploration sailing vessel Sea Dragon.
The Pacific Ocean is the world's largest ocean and is home to incredibly diverse plant and marine life including six endangered species. The North Pacific Gyre is the largest ecosystem on Earth. Our journey from the tropical islands of Hawaii to the wild coastlines of British Columbia and the Pacific North West will inspire action to protect these great places of outstanding natural beauty and importance.
Leg 1 was a sail into the heart of the North Pacific Gyre for sailing and science. This is expected to be the most dense ocean plastic accumulation zone on the planet.
Meet the Team
Mission Leader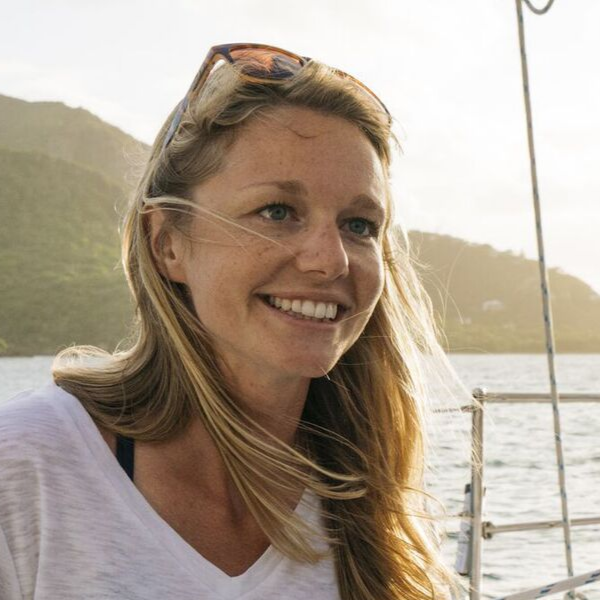 Emily Penn
Emily Penn
United Kingdom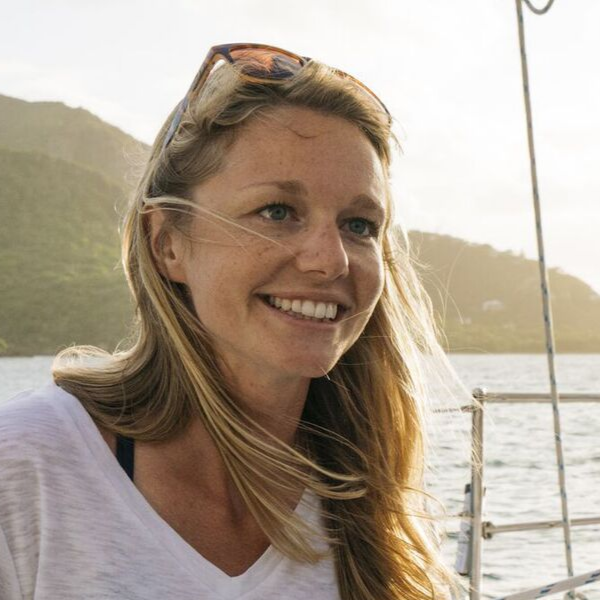 Director and Co-Founder
As co-founder of eXXpedition EMILY has seen first hand how much plastic ends up in our ocean. She has spent the last decade exploring the high seas from the tropics to the Arctic – enabling scientists, filmmakers and interested individuals to gain access to the most remote parts of our planet.
She has organised the largest ever community-led waste cleanup from a tiny Tongan island, trawled for micro-plastics on a voyage through the Arctic Northwest Passage, rounded the planet on the record-breaking biofuelled boat Earthrace, and worked on a sailing cargo ship trading western supplies for coconuts.
Emily splits her time between running eXXpedition and developing upstream solutions to the ocean plastic issue with corporate partners, scientists and government bodies. An experienced public speaker, Emily gives talks around the world at conferences, universities and global companies about her adventures and issues relating to our oceans, human mindset and future society.
You can find more information on Emily's projects at www.emilypenn.co.uk.
Guest Crew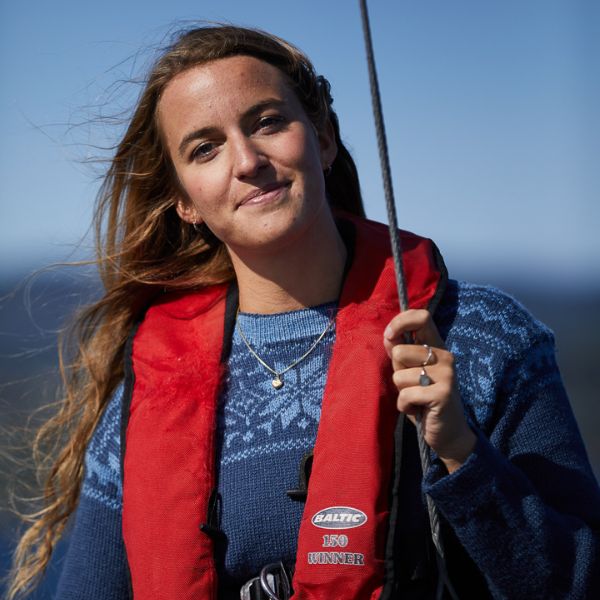 Kristine Marie Berg
Kristine Marie Berg
Norway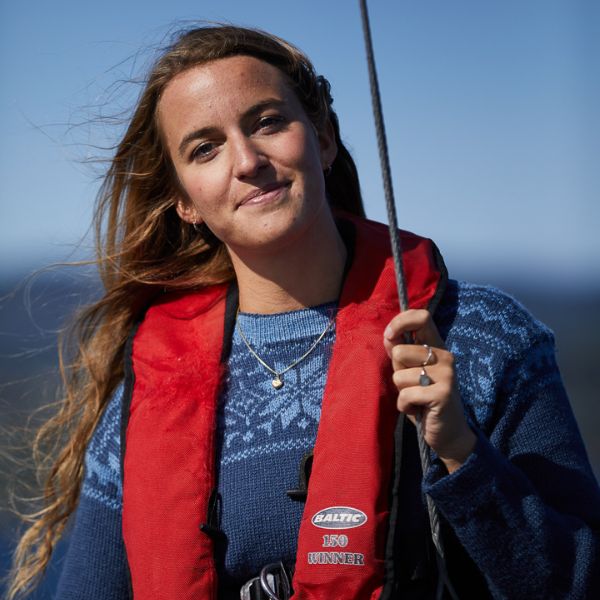 Circular Economy Advisor
Kristine [M. Berg] works with upstream solutions to the issues of litter and ocean plastic. She is a Circular Economy Advisor at TOMRA, which is the leading provider of technology-led solutions that optimize resource recovery in the food, recycling and mining industries.
Kristine grew up by and out on the deep Norwegian fjords, but she has also lived on the tropical islands of Hawaii and Bali where she experienced first-hand the devastating impact of plastic pollution. Following her degree in Industrial Ecology, and having studied particularly human impacts on the environment, her passion for the ocean turned into a passion for sustainable infrastructure on land to make sure plastic does not end up in the ocean in the first place. Working in the recycling industry, Kristine shares her experience from eXXpedition North Pacific 2018 to inspire active change within and beyond the industry – advocating for upstream solutions, circular economy and change of mindset to tackle plastic pollution.
Siri Østvold
Designer and Storyteller
SIRI spent a lot of time on sailboats while growing up – she loves being on the ocean and in the surf. As a designer based in Oslo, she is enjoying the long coastline of Norway. Her work involves developing brands, concepts and completing identity processes.
Siri believes in a starting point in research, insight and a curious mind, which might lead to pleasant surprises and sustainable solutions. Driven by personal motivation, she wants to use her expertise and experience within design and storytelling to contribute to a cause that's close to her heart and affects us all.
Jennifer Russell
Jennifer Russell
United Kingdom
Filmmaker
JENNIFER is a short filmmaker, who has been based in Hong Kong for the past 7 years. She produces short-form content, predominantly for distribution across social media. Jennifer is increasingly teaming up with brands who prioritise sustainability, as well as working for charities & NGOs to tell the stories that matter. As she's become aware of the sheer volume of plastic in our seas, both in HK and globally.  As a child she was exposed to sailing by her parents and loves being on the water, whether on a boat, stand-up paddleboard or surfboard.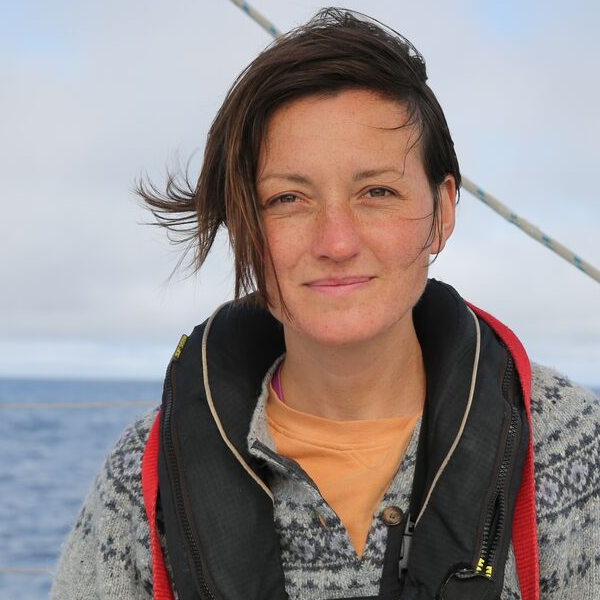 Eleanor Church
Eleanor Church
United Kingdom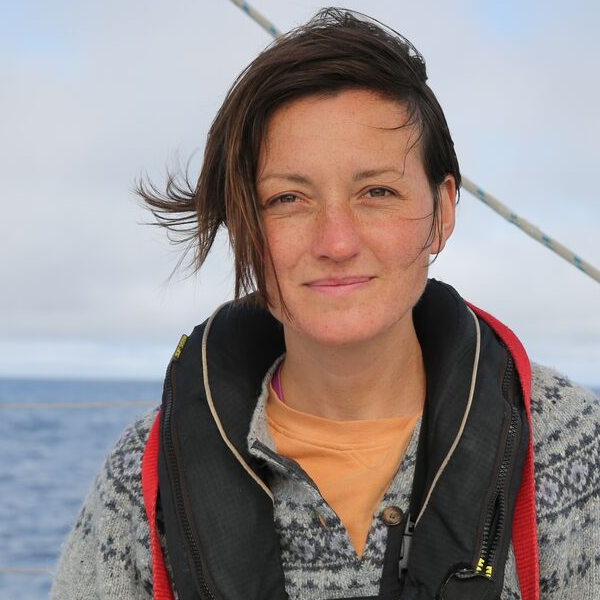 Filmmaker and Photographer
A documentary filmmaker, photographer, mother, adventurer, environmentalist and swimmer, ELEANOR been making films for over 15 years, in challenging conditions all over the world. Her work has always focussed on the environment and people, and the impact that they have on one another. Often her work has been linked to the sea – from illegal fishing in West Africa and human rights abuses in the Thai fishing industry, to fish sustainability and pollution. Eleanor's mission over the years has been to find the most effective and creative way of putting these stories across, to nudge people to see things differently and to bring about change.
Eleanor is currently making a documentary, X Trillion, about the North Pacific expedition.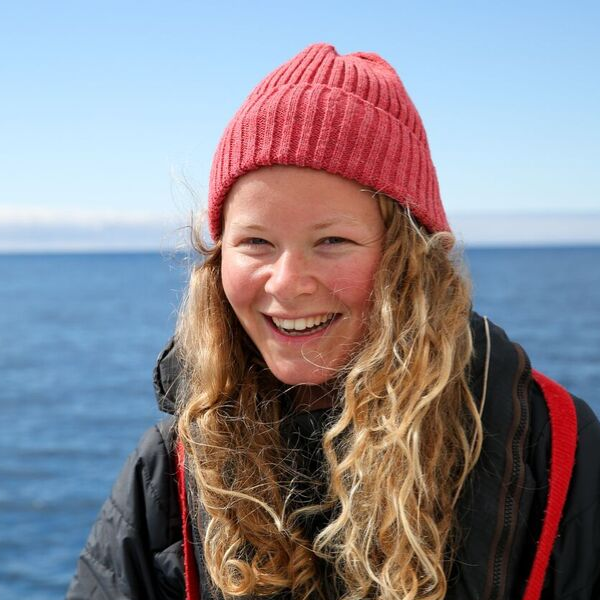 Emily Duncan
Emily Duncan
United Kingdom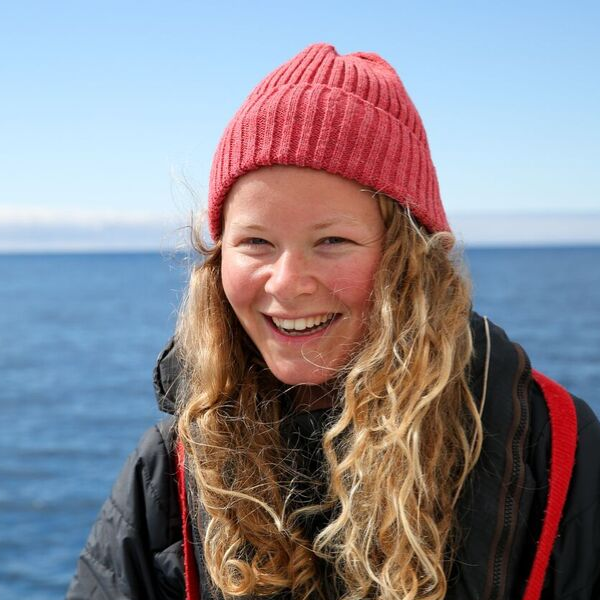 Scientist
EMILY is a PhD researcher at University of Exeter and Plymouth Marine Laboratory. The research focus is on the Impacts of plastic pollution on marine turtles in research sites in the USA, Cyprus and Australia. Her area of expertise is the scientific background and consequences of plastic pollution on marine organisms and environments and sample collection for investigating plastic pollution in the marine environments, in particular large marine vertebrates (specialising marine turtles). During the eXXpedition North Pacific sail, Emily is planning to consider plastic pollution levels in the context of important development sites for post-hatchling marine turtles; a critical stage in development and recruitment in potentially vulnerable sub-populations.
Michelle Byle
Michelle Byle
United States of America
Designer
MICHELLE is a multidisciplinary designer and art director based in San Francisco, California. She loves to help shape the way people experience the world through design, and believes in the power of visual communication to help educate and expose us to new things. In her career, Michelle has created educational exhibits for museums, and developed branding and corporate identities. She is currently working in marketing and packaging design as a creative lead at People Against Dirty, the parent company of the brands Method and Ecover, which have pioneered using plastic recovered from the ocean in their packaging.
Michelle's first exposure to the problem of plastic debris in our oceans was as a volunteer at the Marine Mammal Center in Sausalito, California, where sea lions, elephant seals and dolphins afflicted by entanglements are treated and rereleased into the wild. Her goal is to bring people who aren't able to join the crew on the boat into the North Pacific, to see the problem first hand through the power of visual storytelling. She aims to use her design skills to raise awareness about what we each can do to reduce the use of plastic in our day-to-day lives, and to use what she learns onboard to influence the packaging industry in a positive way.
Rowan Henthorn
Rowan Henthorn
United Kingdom
Scientist and Communicator
Growing up on the Isle of Man, ROWAN was immersed in the marine environment from an early age. At the age of five, she learnt to dive and snorkel in the waters around the Island. These early experiences created an inherent interest in the seas and led to her study a degree in ocean science and a masters in applied marine science at Plymouth University. Now working as a marine scientist, Rowan is passionate about the health of our marine environment, and is excited to be part of a team of inspiring woman that want to spread the word about plastic pollution to a global audience.
Rowan is a UNESCO Isle of Man Biosphere Ambassador.
Karine Therrien
Teacher and Educator
KARINE is a mother of four, sailor, stand-up paddler and yoga instructor. Passionate about environmental sciences, water protection and having fun in water, she is a strong believer in healthy lifestyles and following our bliss. Having lived along the St-Laurence River and the Great Lakes, Karine is an avid advocate of sustainable agriculture. After her masters degree in agro-environmental engineering deepened her interests around water protection, she advised established farmers on soil management best practices and the future generation by teaching in college.
Education of science (learning and teaching) has always been, for Karine, the best way to bring awareness to people to change their actions. She's passionate about scientific research, environment protection (mainly water), health, education (teaching and learning) and sailing. Karine is particularly motivated by the post voyage: educating people around the plastic issues in water, the link to our health and the impacts of our actions. She is planning to start by talking directly to children in schools.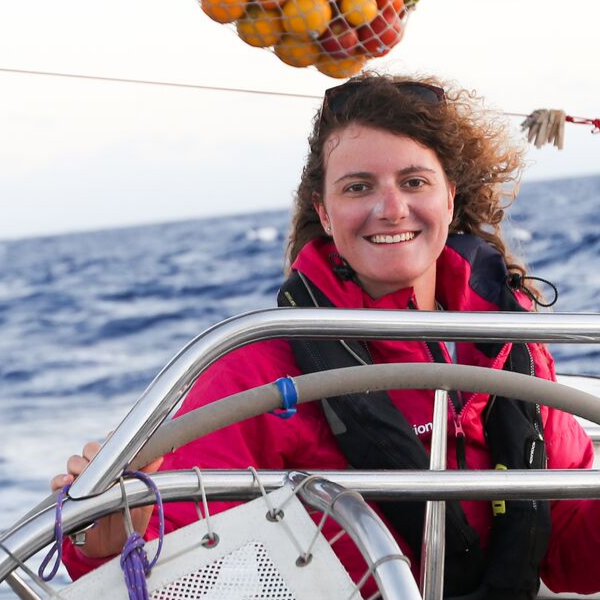 Ana Jarc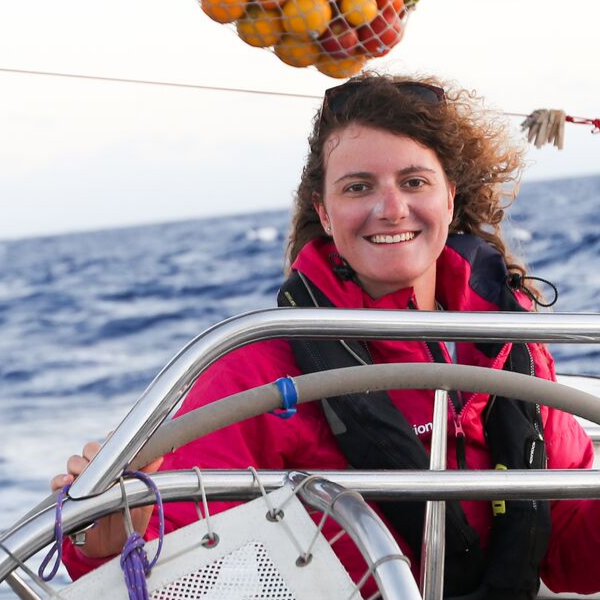 Engineer
ANA is a final year student of Water Management and Environmental Engineering at University of Ljubljana. Coming from Slovenia, she spent all of her summers sailing the Adriatic sea with her family, where her love of ocean and sailing began. Ana is passionate about traveling, because it enables her to experience different cultures, ways of living and take on new adventures. She can't wait to experience this voyage with these inspiring women from which she says she's sure that she'll learn so much.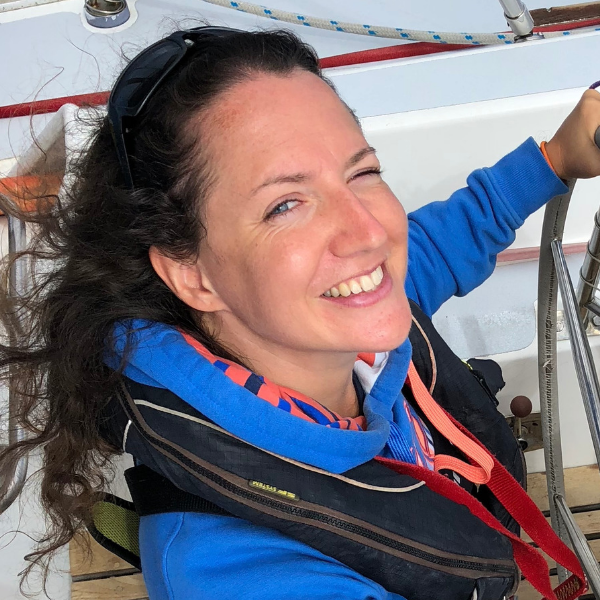 Sally Earthrowl
Sally Earthrowl
United Kingdom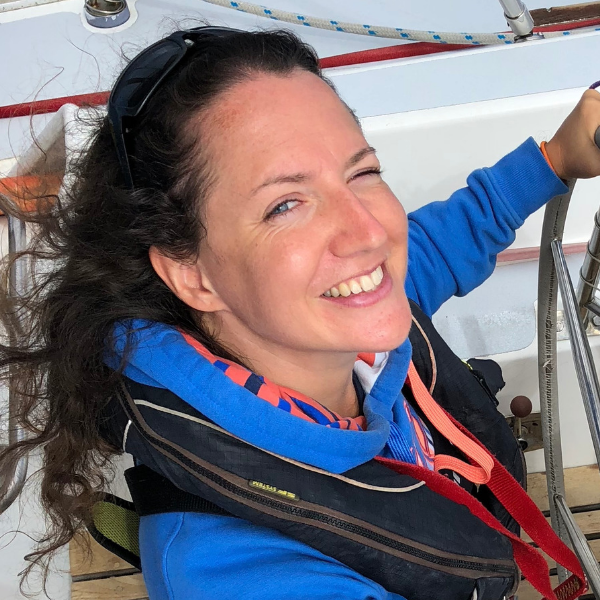 SALLY is a keen environmentalist, adventurer and ocean advocate. When living in Bali, she saw first-hand the devastating impact and upstream issues around plastic pollution in a developing country. This propelled her to take action, working closely with the local community to educate and raise awareness to bring about change in local waste management systems and behaviours. In 2018, Sally sailed through the Great Pacific Garbage Patch on eXXpedition North Pacific gaining first-hand experience of the extent of plastic in our oceans and contributing to 'science at sea'.
Prior to joining the eXXpedition team, Sally had a 12-year career as a Geography teacher, Head of Department and whole-school Teaching and Learning Coordinator. Sally values the importance and power of education as a key contributor to the sustainable management of global issues. As a teacher, Sally has always been student-focused; nurturing a creative learning environment allowing students to flourish and succeed. Under her charge students have achieved impressive levels of academic progress but most importantly to Sally, they have developed a passion for the planet they call home and a confidence to take action to protect it.
Swapping her classroom for S.V.TravelEdge and the school environment for the planet, Sally is excited about the opportunity to learn and raise awareness amongst crew and in the communities we will visit.
Snaps from Sea
Photos & Videos from Our Crew
AMBASSADOR STORIES | EMILY
From Cornwall to the North Pacific Gyre. From the Ganges to the Great Barrier Reef. Moving with the current like the sea turtles she knows so well, Dr Emily Duncan has travelled from source to shoreline to sea. Our Science Lead on eXXpedition North Pacific, we found out where the tides have taken her since she stepped off the boat last year.