Antigua via Green Island
Leg 3
Antigua itself is a low-lying nation with an interesting geology that is surrounded by beaches and fringed with coral reefs, providing a great backdrop for this shorter, yet jam-packed trip. Antigua provides the perfect base for us to consider the issues of plastic pollution at an island scale, which is reflective of the issues at a larger, global scale. Antigua has made great progress in its banning of single-use plastic items since January 2016 when it first banned single-use plastic bags, therefore it will be interesting to learn about the impact of this legislation. We will explore the impacts on land and then set sail to share a flavour of our onboard programme; scientific data collection, discussion around issues, sharing ideas about the solutions and of course, sailing across the beautiful Caribbean Sea.
MEET THE TEAM
Mission Leader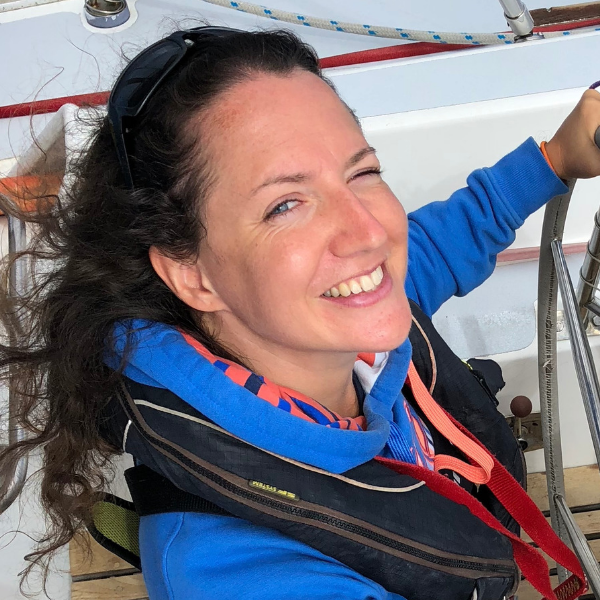 Sally Earthrowl
Sally Earthrowl
United Kingdom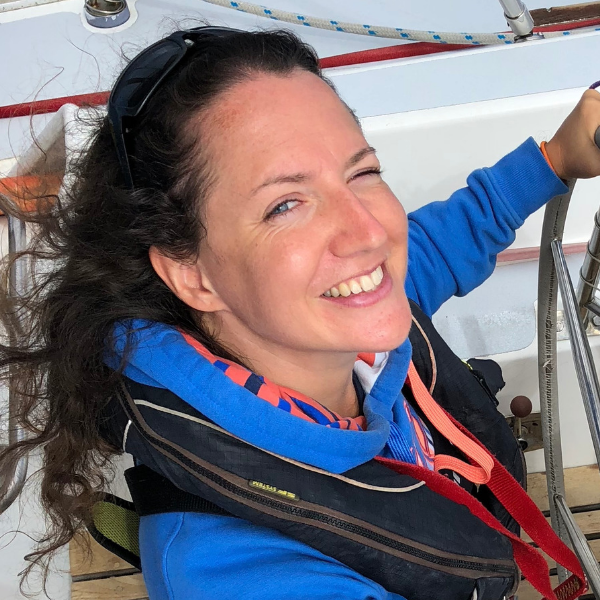 SALLY is a keen environmentalist, adventurer and ocean advocate. When living in Bali, she saw first-hand the devastating impact and upstream issues around plastic pollution in a developing country. This propelled her to take action, working closely with the local community to educate and raise awareness to bring about change in local waste management systems and behaviours. In 2018, Sally sailed through the Great Pacific Garbage Patch on eXXpedition North Pacific gaining first-hand experience of the extent of plastic in our oceans and contributing to 'science at sea'.
Prior to joining the eXXpedition team, Sally had a 12-year career as a Geography teacher, Head of Department and whole-school Teaching and Learning Coordinator. Sally values the importance and power of education as a key contributor to the sustainable management of global issues. As a teacher, Sally has always been student-focused; nurturing a creative learning environment allowing students to flourish and succeed. Under her charge students have achieved impressive levels of academic progress but most importantly to Sally, they have developed a passion for the planet they call home and a confidence to take action to protect it.
Swapping her classroom for S.V.TravelEdge and the school environment for the planet, Sally is excited about the opportunity to learn and raise awareness amongst crew and in the communities we will visit.
Guest Crew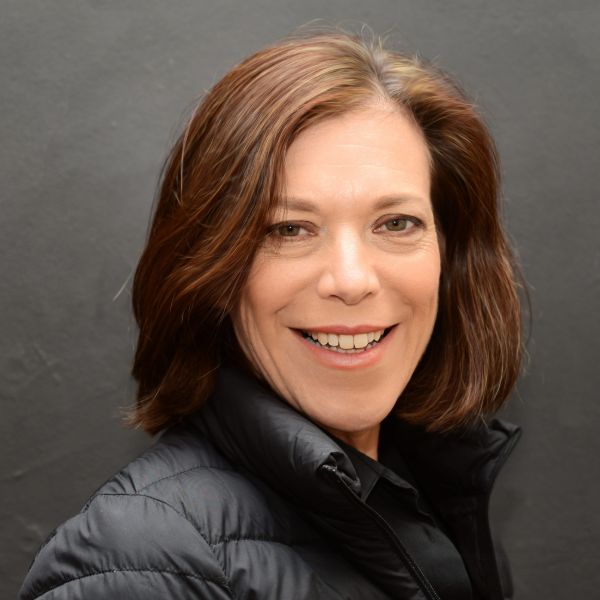 Chantal Nativel
Chantal Nativel
South Africa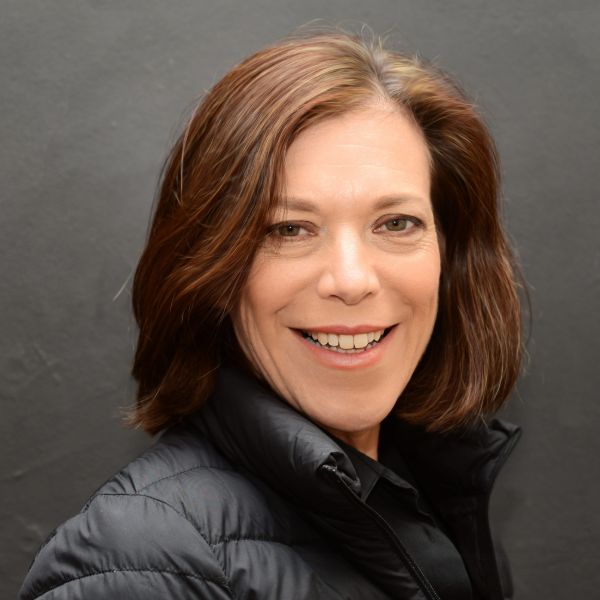 Freelance Event Producer | Part-Time Student | Actress
This sea-fearing landlubber dons multiple maverick guises: part creative – actor, director, scribbler; part organiser, producer; part 'wholing-facilitator'.
Hailing from Johannesburg, South Africa, Chantal's currently saturated in a Creative research Masters, investigating grief in the shadow of the Sixth Extinction. She believes that to change our global narrative we need to tell new stories. Personal experience creates resonance in others, and so she is seeking ways to communicate the enormity of the consequences of oceanic degradation on all Beings.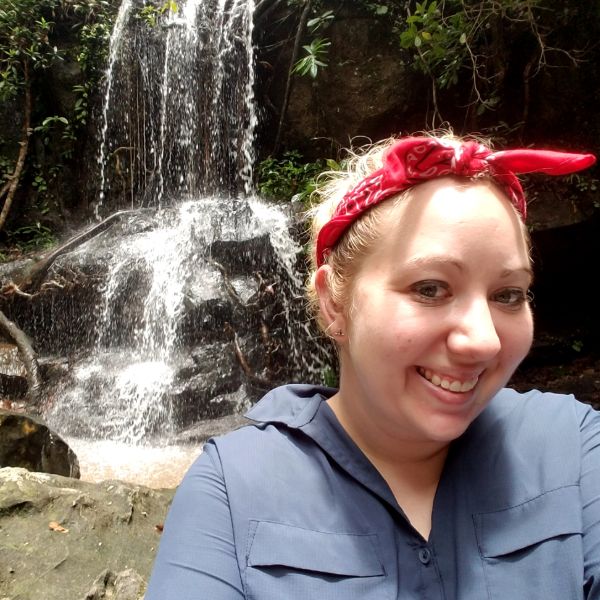 Lindsey Turnbull
Lindsey Turnbull
United States of America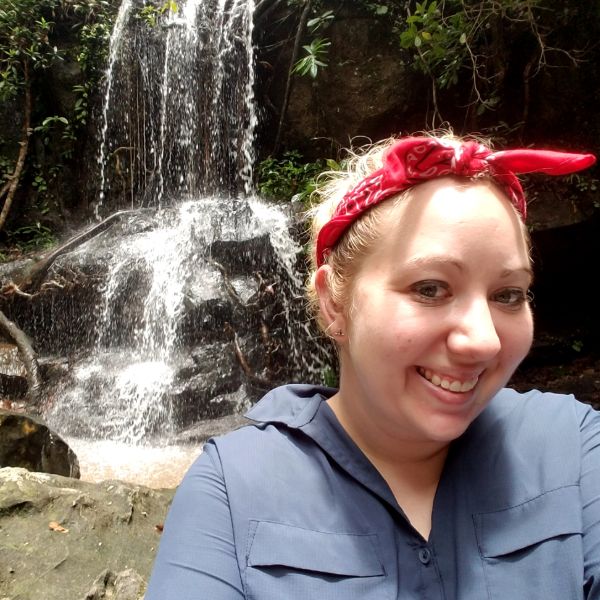 Self-employed/ Entrepreneur
Lindsey Turnbull is a storyteller, historian, and youth empowerment professional. She founded MissHeard Media, a media and live events company that empowers tween and teen girls.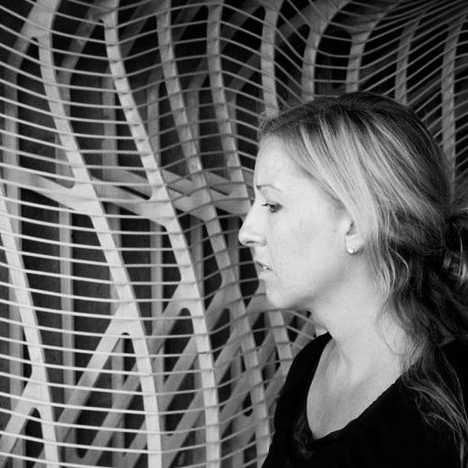 Lara Hoad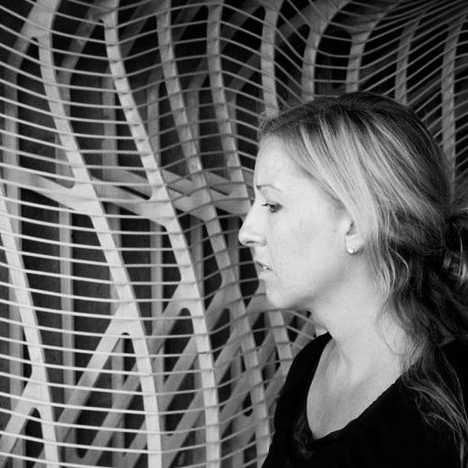 Architect and Educator
An architect, designer and educator, Lara has been teaching sustainability to artists and designers for over 10 years. Partnering with organizations such as Surfrider Foundation and 5 Gyres, her longstanding Rise Above Plastics class at Otis College of Design in Los Angeles has produced a multitude of creative projects, events and installations to raise awareness and influence behavior around the issue of single-use plastic pollution.
The Rise Above Plastics class is also a travel program where Otis students visit school children on the pacific coast of Nicaragua to educate them through interactive art and design activities about how plastic pollution discarded on their beaches is harming the sea life that they love so much and rely on as their primary food source.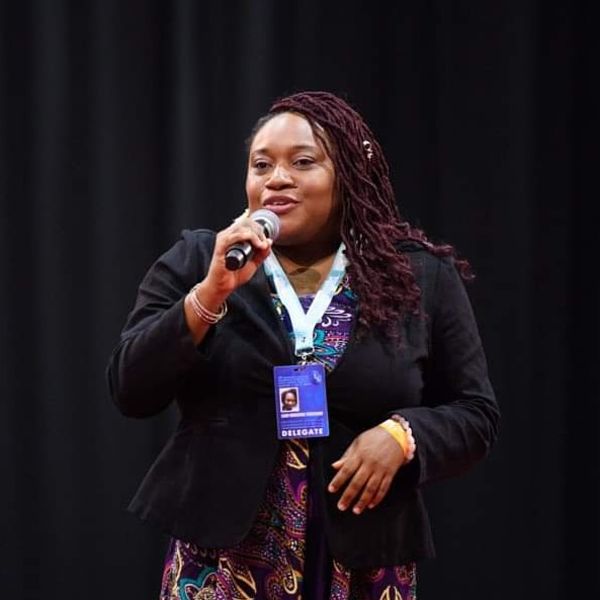 Leah Fouchong
Leah Fouchong
Trinidad and Tobago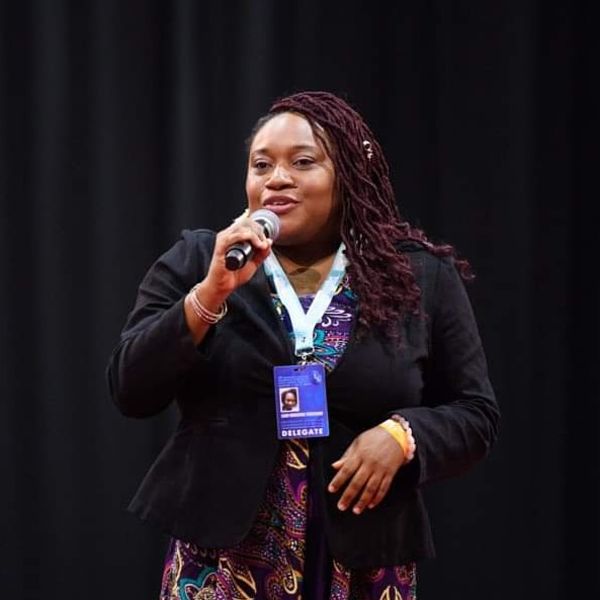 Geography Teacher
Leah Fouchong is from the small island of Trinidad and Tobago. She has been a Geography teacher for the past twelve years and protecting and preserving the Earth and our environment has always been a priority.
Leah is passionate and actively seeks to address environmental issues in her country and help members of her society develop and promote a more eco conscious lifestyle that is geared towards the preservation of our environment and its resources.
Leah was a scholarship recipient of the Caribbean Pacific Island Mobility Scheme where she completed a Masters in Biodiversity Conservation and Sustainable Development in the Caribbean with a focus on the marine environment. This has led her to develop her passion and advocacy for ocean literacy and environmental conservation.
This advocacy has allowed her to create a community group by the name of Changemakers for the Environment which seeks to empower the public to learn, advocate and actively volunteer in environmental initiatives such as tree planting exercises and beach cleanups.
She also actively volunteers and partners with like minded organisations in her country such as Eco divers TT, Trinidad and Tobago Field Naturalists and Caribbean Youth Environmental Network. This helps to fulfil her mission of promoting environmental awareness, education and creating advocates for our environment.
Kirsten Antoncich
Kirsten Antoncich
United Kingdom
Clinical Psychotherapist
Kirsten grew up amongst the rivers and coastline of North Yorkshire, a keen boater and sea kayaker she has sailed and lived aboard a variety of boats. Kirsten is passionate about protecting the UK's coastline and loves getting hands on- from beach clean ups to restoring historic boats.
A keen researcher in child and adolescent mental health, endocrine health and fertility, Kirsten hopes to use her voyage as a platform to educate others and garner support for sustainable lifestyles that work towards plastic free seas.
A survivor of multiple IVFs, Kirsten is really keen to explore the link between microplastics, synthetic oestrogen and fertility issues in both sexes.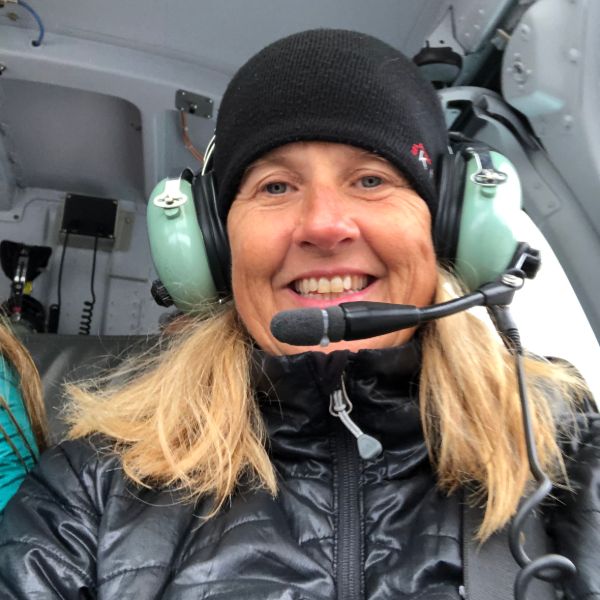 Jeanine Behr Getz
Jeanine Behr Getz
United States of America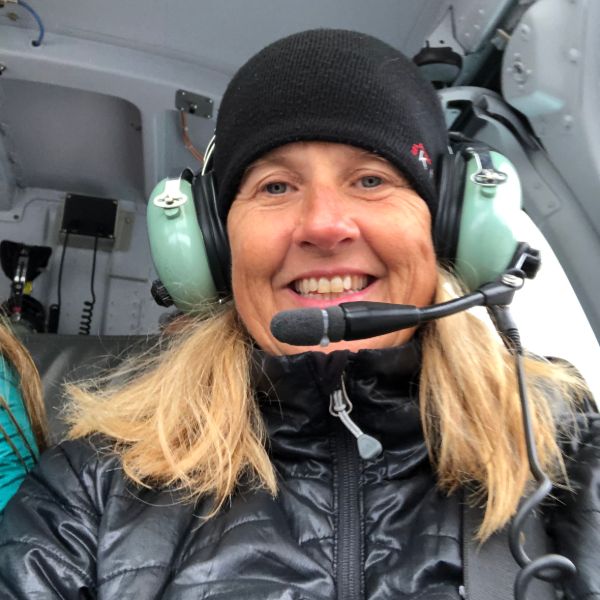 Writer & Consultant
Jeanine started cleaning up beaches when she was 10 years old. Her grandparents gave her the gift of water and mountain exploration early on and she has been forever grateful and protective of both ever since. She writes through green coloured glasses to inspire others and take on consulting projects that make a positive impact on our environment and human health and for her clients. Consistent themes threaded throughout her professional and personal lives are – to stay hopeful, work collaboratively on solutions to make positive changes and lead by action not by words.
Kristen Weiss
Kristen Weiss
United States of America
Science Communicator
Dr. Kristen Weiss is currently Communications Coordinator for the Long Term Ecological Research network. Previously, she was an early career fellow in Science Communication at the Center for Ocean Solutions, Stanford University. Kristen received her her PhD from James Cook University in Queensland, Australia, where she studied marine wildlife management.
Her goal is to continue communicating about significant environmental issues and contribute to better conservation and management strategies to protect our threatened ecosystems – and to explore these ecosystems as much as possible!
Jeanne Goussev
Jeanne Goussev
United States of America
Managing Director, Fiduciary Services
Jeanne is from Seattle, Washington where she and her husband race their sailboat, Gray Wolf. She is the Captain of Sail Like A Girl, an all women's team who competed in the Race To Alaska, a 750 mile unsupported human and wind powered adventure race from Port Townsend, Washington to Ketchikan, Alaska. In 2018 team Sail Like A Girl won the race becoming the first winning monohull and the first women's team to win.
Jeanne has two children, Katrina, 15 and Maks, 12 and is an attorney who manages trusts and estate settlements, working with clients to define their legacy. She is passionate about the health of our oceans and is looking forward to sharing all that she learns on this important endeavor.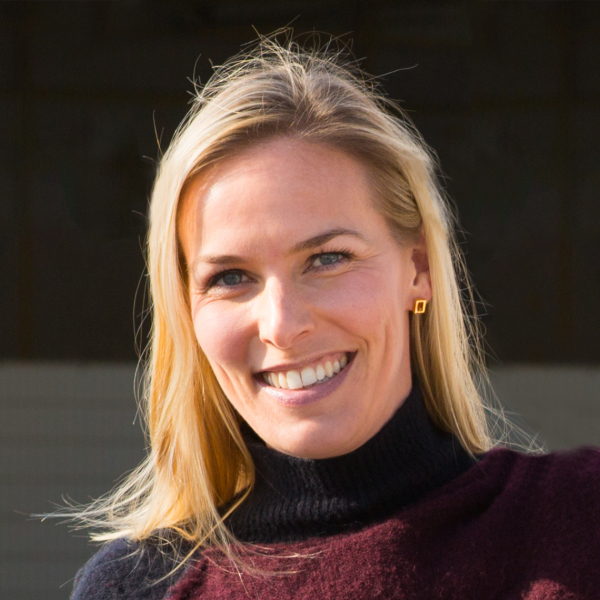 Stephanie Weel
Stephanie Weel
Netherlands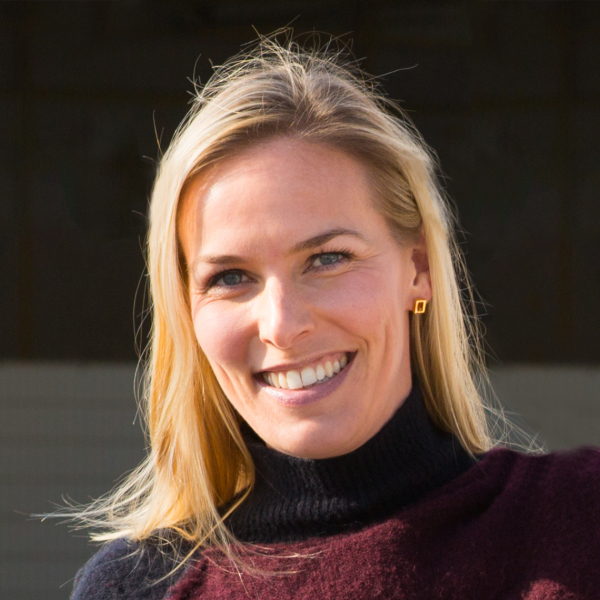 Head of Yacht Management Operations
Having grown up by the coast of North Holland, Stephanie's passion for the ocean started at a young age. She has almost 10 years of experience in the yachting industry, of which she spent 2 years at sea as a crew member on a busy 50m charter yacht. She has crossed the Atlantic Ocean several times and sailed the seas in the Mediterranean and Caribbean.
With a backpack full of experience, she now keeps both feet well and truly on dry land in the South of France and manages the internal operations for the Yacht Management department at Y.CO. Stephanie's goal is to inspire everyone to make a positive impact on the health of our ocean as individuals and as a team. From this trip she hopes to have a better understanding of the issues that we are facing, to then spread awareness about what each of us can do to make a change.
Lisa Sahney
Lisa Sahney
United States of America
Luxury Travel Advisor
Growing up a California girl, I have never lived far from the ocean. Joining the crew of the TravelEdge Exxpedition's Antigua leg is a wonderful way for me to learn about and expand the voice for the effects of plastic waste on the ocean.
I am a mother of two, wife, and a full time luxury travel advisor. Graduating from the University of San Diego with a business degree, I started my career in sports marketing, working for the two major golf and tennis events in San Diego culminating at Cobra Golf when my first child was born. My husband's career took us to London for five years where we lived and enjoyed the city life. Being back in San Diego and after raising two wonderful children, who are just starting their professional careers, I decided to enter the travel business full time. I am blessed to be recognized for my career achievements at Travel Edge, a growing list of wonderful clients, and the opportunities to visit and experience incredible places around the world.
With the beauty of the oceans being an integral part of many itineraries I plan for clients, I hope to take what I learn from my time with Exxpedition and share it with friends and colleagues whose services and properties feature the oceans of the world, and how we can meaningfully preserve its inherent wonders.

Leg Itinerary
23rd November 2019

Leg 3 guest crew arrive.

Falmouth Harbour, Antigua

23rd November 2019

Depart towards Antigua's outer islands.

Falmouth Harbour, Antigua

Sailing, science, talks and adventures at sea! Waste surveys on land and clean up events!

26th November 2019

Planned arrival into Falmouth Harbour, Antigua.

Falmouth Harbour, Antigua

26th November 2019

EVENT: Outreach talk at a local school - Stories of science, sailing and solutions!

Antigua

26th November 2019

Leg 3 guest crew depart.

Falmouth Harbour, Antigua
In Conversation with Dr. Winnie Courtene-Jones
Our second scientific paper from eXXpedition Round The World is here, and ready to make an impact. Showing how microplastics differ across the Atlantic Ocean in significant ways, Winnie Courtene-Jones, Science Lead on the expedition, takes us through the paper's key points and tells us what they mean.