Easter Island to Tahiti, via the Pitcairn Islands
Leg 8
This voyage leg will be as unique as the island nations that we will visit. Starting at Easter Island, one of the most remote inhabited islands on Earth and surrounded by the Rapa Nui Marine Park, we will be exposed to some thought-provoking experiences as we meet with a local community organisation to look at the plastic pollution challenges on land.  
We will then set sail towards the Pitcairn group of islands and weather permitting, will visit Ducie, an uninhabited island that is the southernmost atoll in the world. Ducie lies 300 km east of Henderson Island, and studies conducted separately in Ducie Island in 1991 and in Henderson Island in 2017 have extrapolated that there is between 200 and 2,000 times more trash on the islands now than there were back then (Scientific American). It will provide an interesting stopover on our way to Tahiti as we step ashore to investigate some of the impacts of this influx of marine debris.
We will set sail again for Tahiti, the largest island in French Polynesia. Having sailed 2500 nautical miles we will be treated to amazing scenery as we head towards land, with the high peaks of two extinct volcanoes, part of the Society hotspot volcanic island chain and a rich coral reef fringing the island. We will have an interesting story to share when we set foot on land and collaborate with a local community group to raise awareness of the issue and share our findings.
MEET THE TEAM
Mission Leader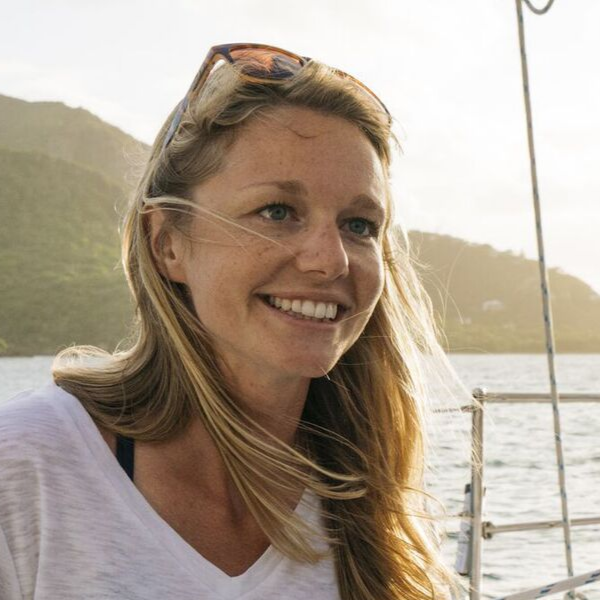 Emily Penn
Emily Penn
United Kingdom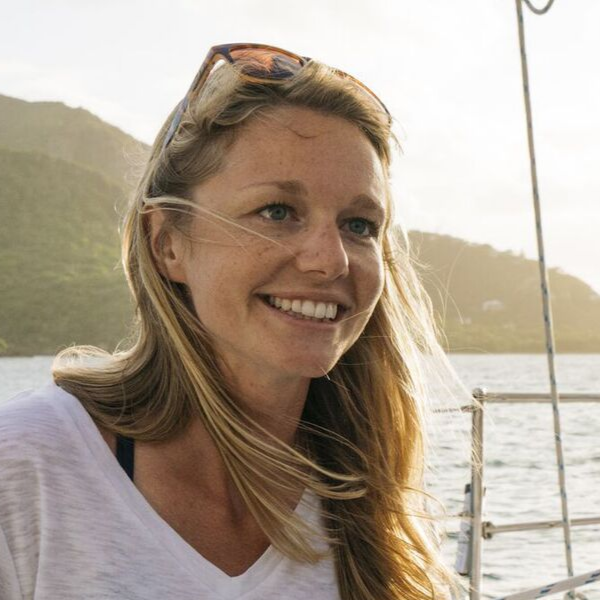 Director and Co-Founder
As co-founder of eXXpedition EMILY has seen first hand how much plastic ends up in our ocean. She has spent the last decade exploring the high seas from the tropics to the Arctic – enabling scientists, filmmakers and interested individuals to gain access to the most remote parts of our planet.
She has organised the largest ever community-led waste cleanup from a tiny Tongan island, trawled for micro-plastics on a voyage through the Arctic Northwest Passage, rounded the planet on the record-breaking biofuelled boat Earthrace, and worked on a sailing cargo ship trading western supplies for coconuts.
Emily splits her time between running eXXpedition and developing upstream solutions to the ocean plastic issue with corporate partners, scientists and government bodies. An experienced public speaker, Emily gives talks around the world at conferences, universities and global companies about her adventures and issues relating to our oceans, human mindset and future society.
You can find more information on Emily's projects at www.emilypenn.co.uk.
Guest Crew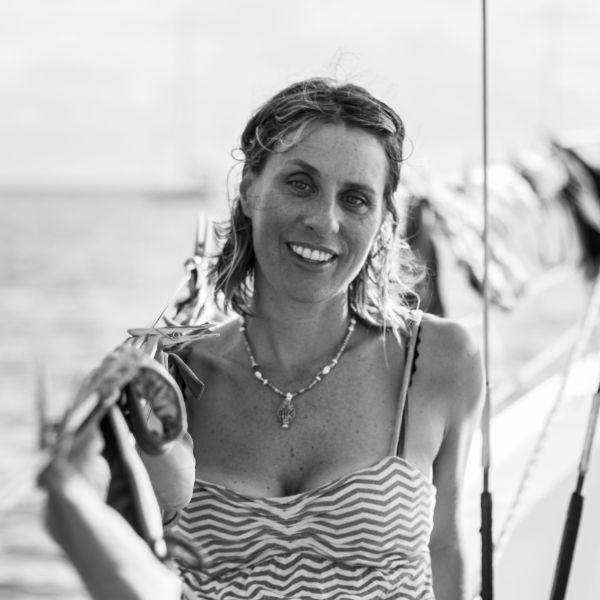 Ky Delaney
Ky Delaney
United States of America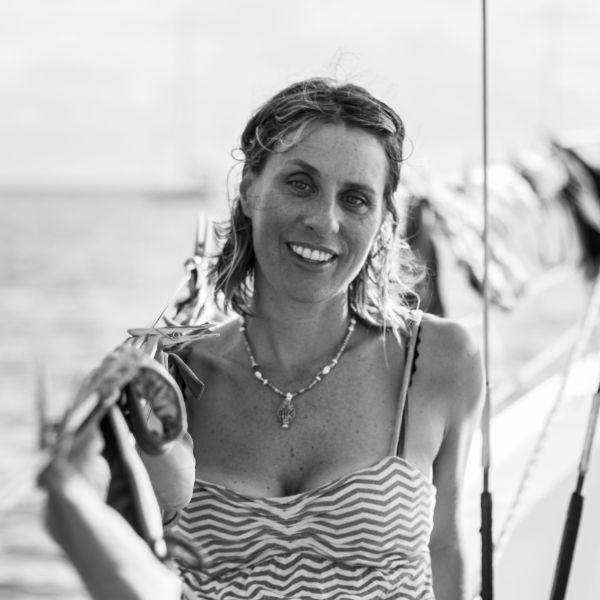 Writer
Ky Delaney is a writer, lawyer, mother, adventurer, and environmentalist. She's currently writing her first book, AFLOAT, about becoming a skipper to take her four-year-old son sailing in the Caribbean, and collecting water samples for a microplastics study along the way.
She lives in the mountains of North Carolina where she explores whitewater rivers with her son.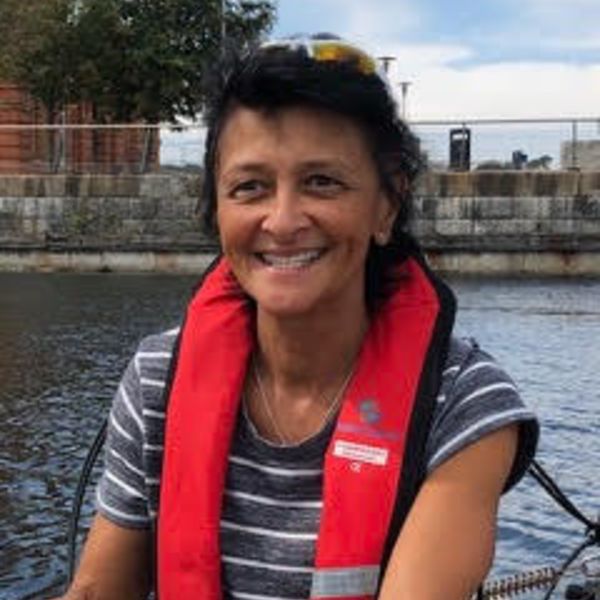 Bonita Baker-Robins
Bonita Baker-Robins
United Kingdom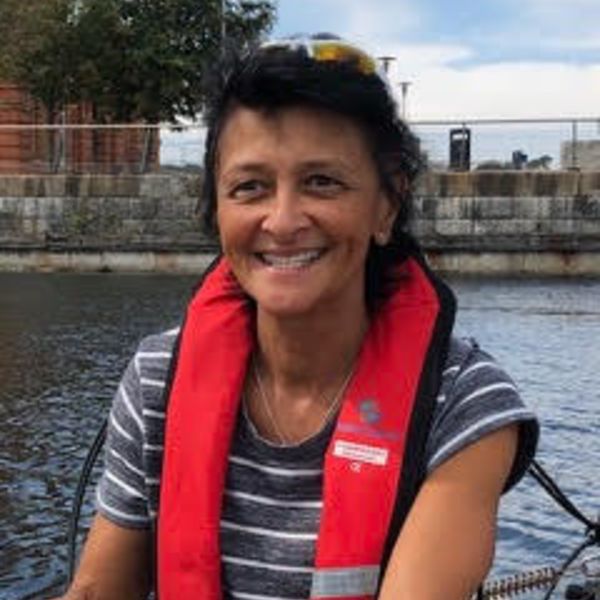 Paramedic Practitioner
Bonita was born and raised in London and worked in finance. She learnt to scuba dive and for many years dived in the English Channel and abroad, and because of her fascination with the underwater world, became a dive instructor so that she could share her passion and make people aware of the delicate ecosystem. Due to her love of the water she also learnt to sail.
As a Paramedic she has a focussed awareness of our health issues and through documentaries has become very aware how plastic pollution is affecting an environment she loves.
Bonita now wants to raise awareness and inspire future generations to protect our planet.
Bonita is elated to be part of a team of passionate women who want to make a difference through research and collaboration on the detrimental effects that plastic is having on our oceans, wildlife and our health.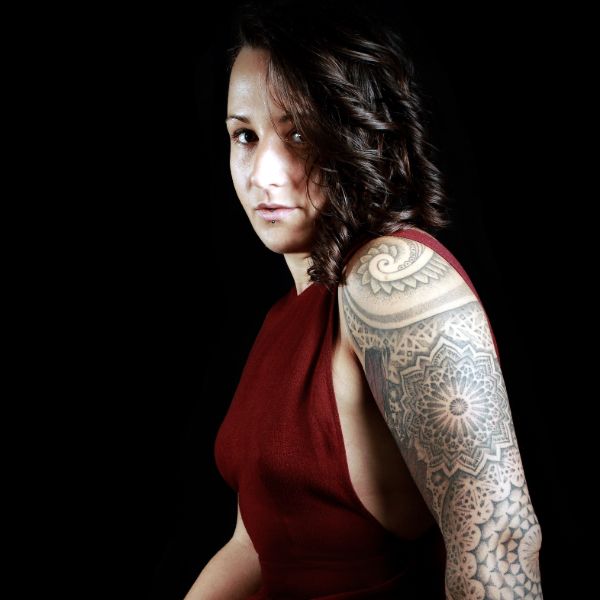 Fade Manning
Fade Manning
United Kingdom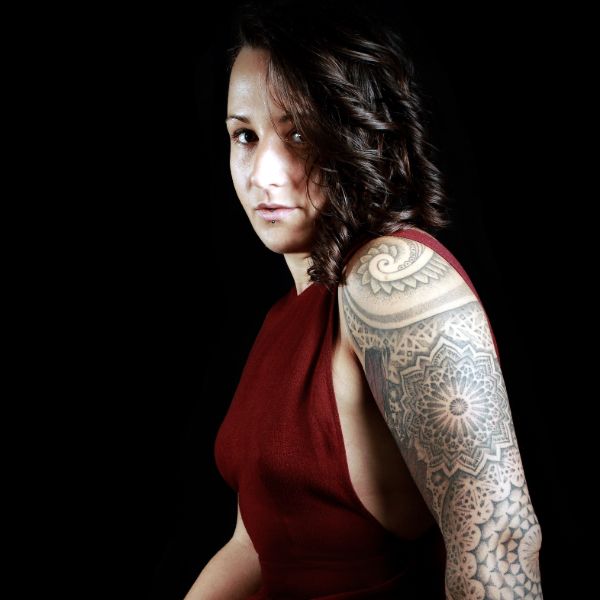 Artist
Fade is an internationally renowned tattoo artist who has tattooed worldwide and runs her own tattoo studio in Brighton, England. She's the only European tattoo artist trained in the ancient art of hand tap tattooing which she learnt whilst living with tribes in the jungles of Borneo and West Sumatra.
Her career has been the focus of multiple articles and features in the tattoo press including the magazines; Skin Deep, Tattoo Master, Total Tattoo and Skin Shots. She has experience in television and radio interviews and documenting tattooing. She's been the subject of a short film by Emmy award winners Ember films as well as self directing and producing a book and documentary on tattoo anthropology in tribal cultures.
She is a passionate tattoo anthropologist and a freelance writer for the UK's best selling tattoo magazines, SkinDeep and Total Tattoo. Her ambition now is to focus on directing a feature-length documentary about tattoo anthropology, tattooing and preservation of indigenous cultures, the rainforest and tattoo heritage in the Mentawai islands and the Pacific ocean crossing between Easter Island and Tahiti combating plastic pollution with eXXpedition.
She spends time every year working with the charity, Sea Shepherd fund raising for their direct action on ocean conservation and she volunteers with 'Assisting Your Life to Achieve' in Australia, fundraising and covering scars for their mental health projects.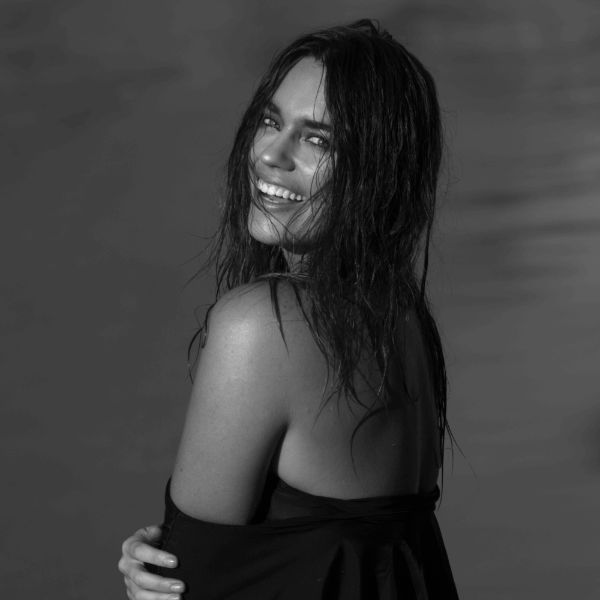 Laura Wells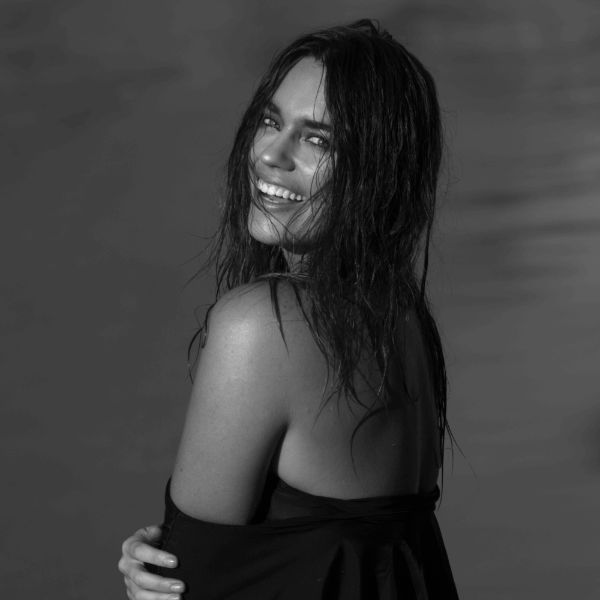 Science Communicator and Model
Laura Wells is an Environmentalist, presenter and one of Australia's top curvy models. Holding degrees in both Biology and Law, qualifications in Environmental management systems and currently studying a Diploma of Paramedical Science; Laura's passion for the environment, love for the ocean and interest in facilitating climate change action has led her to become a positive role model, advocate and ambassador for change.
Laura is currently presenting shows for National Geographic and working with environmental organisations and corporations to promote sustainable and ethical choices.
Laura believes in the importance of educating people not only on the issues, but focusing on solutions, to empower individuals to create change. Whether this be in their personal sphere around the relationship with their body and who they are, or the impact their actions have on the environment; fostering behavioural change can facilitate improvements in environmental and human health simultaneously.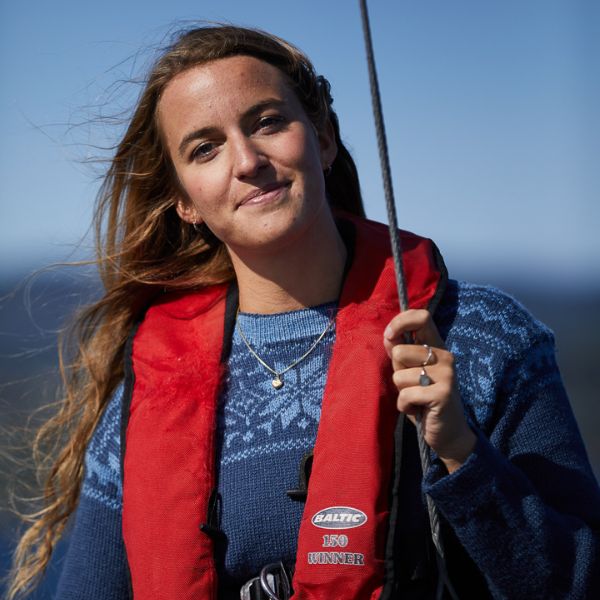 Kristine Marie Berg
Kristine Marie Berg
Norway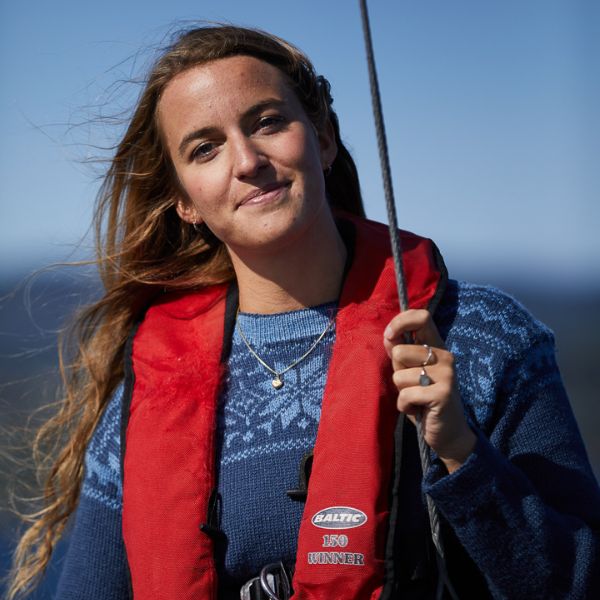 Circular Economy Advisor
Kristine [M. Berg] works with upstream solutions to the issues of litter and ocean plastic. She is a Circular Economy Advisor at TOMRA, which is the leading provider of technology-led solutions that optimize resource recovery in the food, recycling and mining industries.
Kristine grew up by and out on the deep Norwegian fjords, but she has also lived on the tropical islands of Hawaii and Bali where she experienced first-hand the devastating impact of plastic pollution. Following her degree in Industrial Ecology, and having studied particularly human impacts on the environment, her passion for the ocean turned into a passion for sustainable infrastructure on land to make sure plastic does not end up in the ocean in the first place. Working in the recycling industry, Kristine shares her experience from eXXpedition North Pacific 2018 to inspire active change within and beyond the industry – advocating for upstream solutions, circular economy and change of mindset to tackle plastic pollution.
Emma Rendle
Emma Rendle
United Kingdom
Independent Consultant - Marine, Coasts and Climate Change.
Emma has lived and worked around the marine environment all her life, as a scientist, coastal adaptation and resilience she brings expertise in oceanography and conducting engagement with policy makers internationally.
As a keen surfer and diver, Emma sees the damage on a daily basis. She hopes her volunteered time to collect samples and data desperately needed to support that change, reversing the dumpsite approach to waste management that curses our global oceans.
She runs her own business from Plymouth, Devon. Resilient Coasts provides technical expertise in coastal defence through adaptation and resilience approaches under climatic change, typically in the most vulnerable of the world's communities. Emma hopes to network with the carefully selected team to enable change through innovation and technology.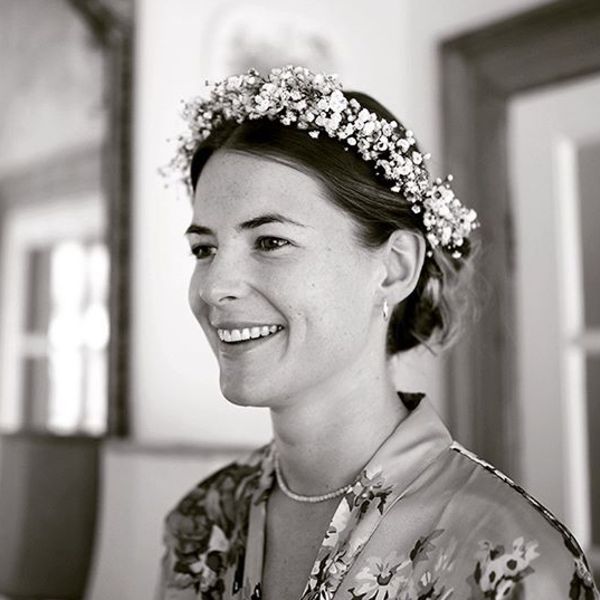 Imogen Campbell-Gray
Imogen Campbell-Gray
France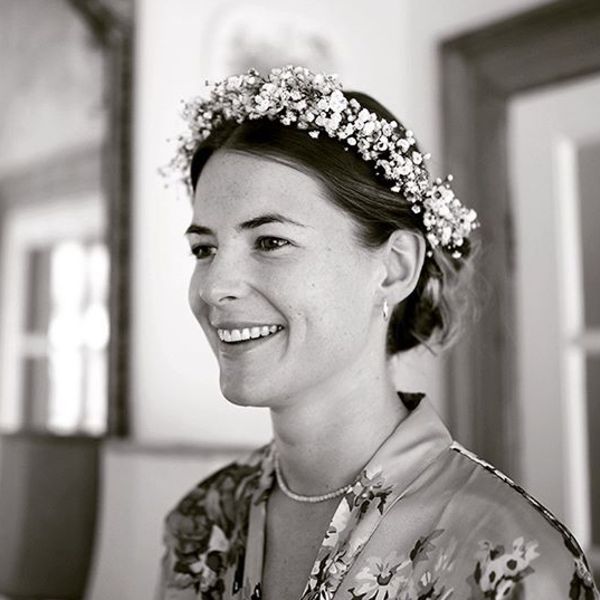 Hazardous Waste Management
Raised on the shores of the Mediterrannean and sailing every summer IMOGEN has a wealth of experience in the environmental industry that extends to many worldwide locations. She has relentlessly pursued a career related to waste minimisation and site remediation of hazardous chemicals and other pollutants mainly in Africa and the Middle East. She has a keen interest and involvement in protecting and improving the environment as well as enforcing security for the people that live in proximity to contaminated or high-risk sites.
She is an MSc student in environmental toxicology and pollution control focusing on the behaviour of contaminants in water, air and soil and the evolving legislative controls on environmental contaminants.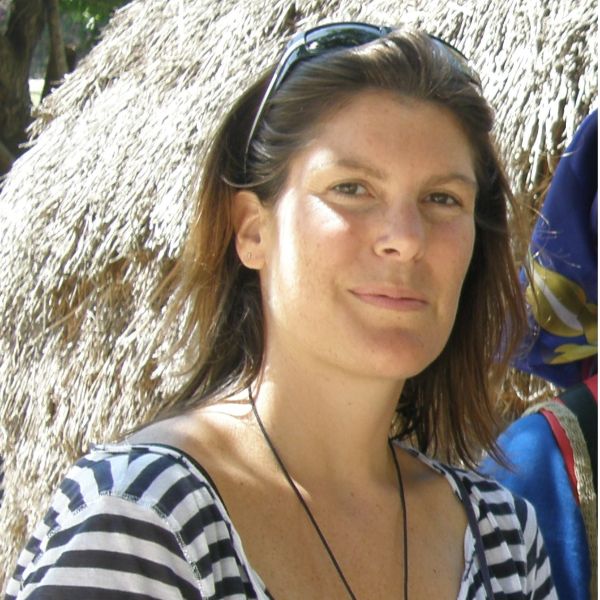 Geraldine Le Roux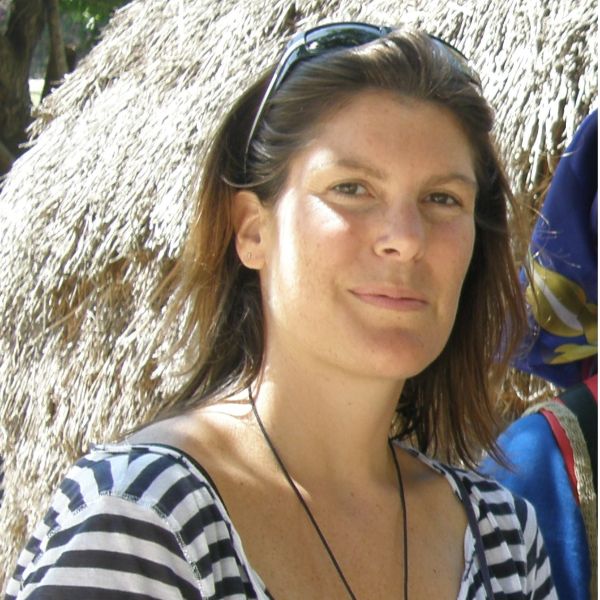 Anthropologist
Senior Lecturer at University of Western Brittany (France) and Adjunct Researcher at James Cook University (Australia), Géraldine Le Roux teaches anthropology and art history to students from the age of 17 to 71. As an anthropologist, she is specialised on art, marine pollution and indigenous sovereignty. She has conducted many fieldwork in Australia and in the Pacific since 2005. Passionnated, she also works as a freelance curator, showcasing in France and Europe emerging artists from Pacific countries. She is currently editing a book on the artistic and semi-industrial recycling process of ghost nets.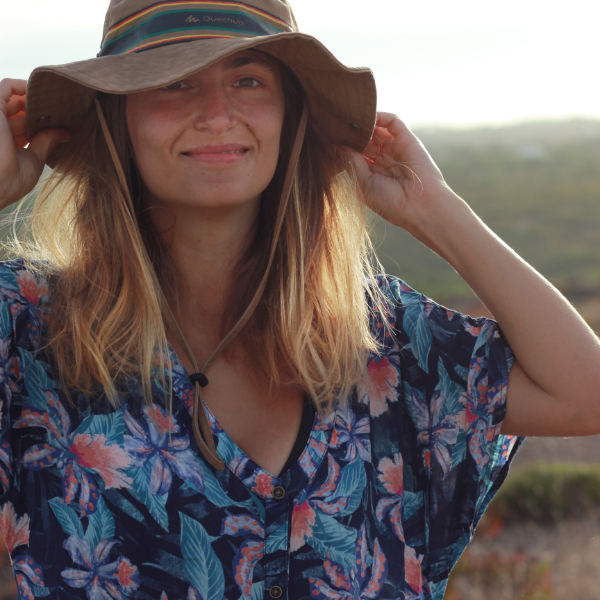 Rachel Lucas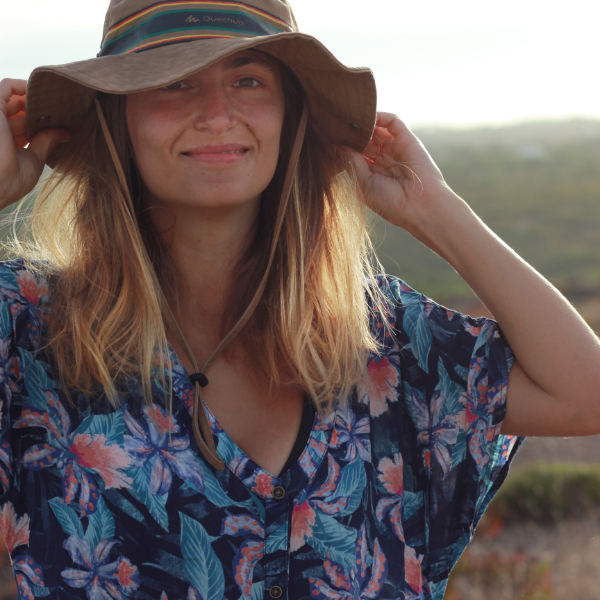 Filmmaker
Rachel is the filmmaker, who is based in Paris. She produces content like short documentaries, video clip or wedding films.She is a part of Belles Choses association, who promotes young artists.
She always have been drawn to the ocean and could watch it for hours. She became more and more aware of the plastic issues from several documentaries and readings.
Outside of work, she enjoys horse riding, climbing and wakeboarding. She is really excited to be part of the gigantic adventure!
Tavake Pakomio
Kinesiologyst
I was born and raised in the remote island of Rapa Nui, my dad was a native man and he raised me with the Polynesian values of collaboration, empathy and protection for the future generation, our natural and our cultural heritage.
I love surfing and being in nature. As an islander the ocean is part of my every single day and I realise how it is being destroyed. This is something that I just can't watch with crossed arms. I quit my job (as a Kinesiologist 4 years ago in the local hospital) and started working full time for the ocean in marine conservation in a local community NGO Te Mau O Te Vaikava O Rapa Nui (the richness of the ocean of Rapa Nui). Here I had the chance to learn more about the fragillity of the ocean, participate in national an international congresses, workshops, and programs.
Now, I'm the vice-president of Te Mau and work on a marine debris interception program in partnership with Parley and their network of collaborators.
Leg Itinerary
8th March 2020

Leg 8 guest crew arrive.

Hanga Roa, Rapa Nui

8th March 2020

EVENT: Waste survey and clean-up.

Hanga Roa, Rapa Nui

9th March 2020

Planned departure towards Ducie Island, Pitcairn Island Group

Hanga Roa, Rapa Nui

Sailing, science, talks and adventures at sea!

17th March 2020

Planned arrival at Ducie Island, weather permitting!

Ducie Island, Pitcairn Islands

17th March 2020

Waste surveys on land and clean up events.

Ducie Island, Pitcairn Islands

19th March 2020

Planned departure towards Tahiti.

Ducie Island, Pitcairn Islands

Sailing, science, talks and adventures at sea!

31st March 2020

Planned arrival into Papette, Tahiti.

Papette, Tahiti

31st March 2020

EVENT: Outreach Talk - Stories of science, sailing and solutions!

Papette, Tahiti

1st April 2020

Leg 8 guest crew depart.

Papette, Tahiti