Leg 5: South Africa
Overview
eXXpedition's virtual voyages are designed to take crew on a transformative journey, on land, as we continue our route around the world. They're designed to give guest crew an in-depth understanding of the true impact of the plastics issue, forge and deepen relationships within our eXXpedition global community, develop solutions-based thinking and result in an action plan to apply crew superpowers to solve the problem.
On this voyage, Watch 4 takes us to South Africa, the southernmost country in Africa, home to an extensive 2798 kilometres of coastline. In South Africa, only 16% of plastic is recycled, with the rest largely ending up in landfill, rivers and the ocean. With an appearance from a South African commonwealth representative, we will investigate the plastic pollution of this nation. This will provide an insight into the issues it faces in terms of the environmental impact and waste management. 
Meet the team
Mission Leader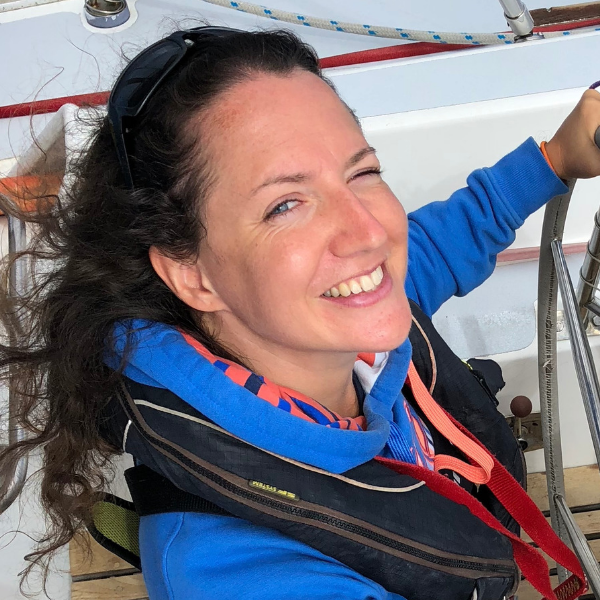 Sally Earthrowl
Sally Earthrowl
United Kingdom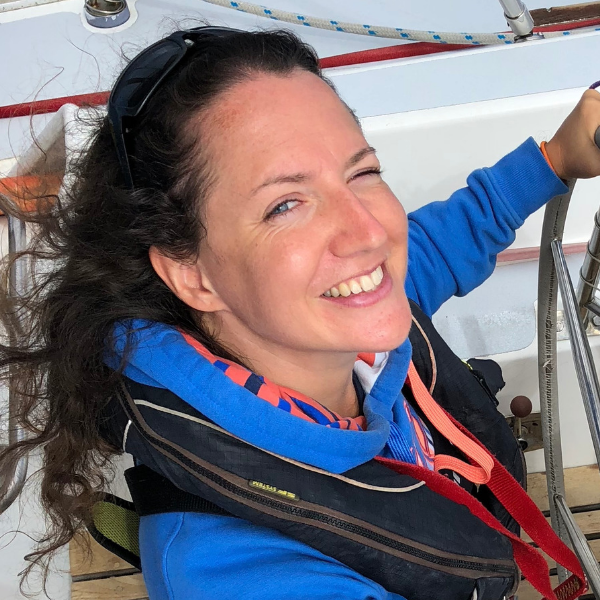 SALLY is a keen environmentalist, adventurer and ocean advocate. When living in Bali, she saw first-hand the devastating impact and upstream issues around plastic pollution in a developing country. This propelled her to take action, working closely with the local community to educate and raise awareness to bring about change in local waste management systems and behaviours. In 2018, Sally sailed through the Great Pacific Garbage Patch on eXXpedition North Pacific gaining first-hand experience of the extent of plastic in our oceans and contributing to 'science at sea'.
Prior to joining the eXXpedition team, Sally had a 12-year career as a Geography teacher, Head of Department and whole-school Teaching and Learning Coordinator. Sally values the importance and power of education as a key contributor to the sustainable management of global issues. As a teacher, Sally has always been student-focused; nurturing a creative learning environment allowing students to flourish and succeed. Under her charge students have achieved impressive levels of academic progress but most importantly to Sally, they have developed a passion for the planet they call home and a confidence to take action to protect it.
Swapping her classroom for S.V.TravelEdge and the school environment for the planet, Sally is excited about the opportunity to learn and raise awareness amongst crew and in the communities we will visit.
Helen Hill
Helen Hill
United Kingdom
Educator
Helen Hill, is also known by her business name UnlikelyGenius Ltd. She is a self-employed Digital Learning and Content Designer with 13 years' experience in a range of educational settings, educating students from 4 years old to adult.
Helen works as a contractor for businesses and eLearning agencies in the UK, Canada and Europe. She is currently refocusing the business onto projects where her passions lie – in health, the environment, sustainability, emerging markets and wellbeing.
She has been fascinated with the sea from a young age – flooding her bedroom with posters, book and cuddly toys of sea creatures, and spending hours drawing them. This has continued into adulthood, where you can frequently find her immersed in books about the oceans, watching documentaries, and dreaming of her next chance to scuba dive.
She is an eternal student, constantly learning about new topics and developing her skills and knowledge. For some time she has been teaching herself more about what we can do to help the oceans and reduce our impact on the environment, so that she can pass this onto others through her online and educational activities. She has built up a strong online presence, through which she feels she can start to help spread educational content and the knowledge she is learning.
She also has an exciting side project in development with a partner in which they are looking to educate children on sustainability and environmental issues. They are in the early stages, but have many ideas of how to develop a unique approach to this, and how to reach homes and schools in the UK and Australia (where they are based) and hopefully one day, further afield. Helen hopes to incorporate the findings from eXXpedition into this project.
Helen lives in semi-rural West Yorkshire in the UK, with her long-suffering partner Graham, and two extremely fluffy and diva-like lionhead rabbits Tiffin and Strudel.
Isabelle Seiler
Isabelle Seiler
Switzerland
Sailor & Student
Isabelle is a curious person and passionate about science, plant-based food, sailing, minimalism and photography. Her special interest lies in environmental protection, especially fighting plastic pollution as well as the rehabilitation and restoration of coral reef ecosystems and all living beings depending on them. She believes in promoting an environmentally conscious lifestyle which is affordable for everyone.

In 2018 she relocated from Switzerland to Ecuador where she learned about upcycling and then moved to Mexico City in 2020. She is finishing her second Master in Environmental Management and Audits in Marine Science and Technology at International Ibero-American University, Mexico. For her thesis she will join rrreefs (rrreefs.com) & Corales de Paz (coralesdepaz.org) reef building workshop in Colombia to put into the water a 3D printed clay modular rrreef brick system to research early colonization of baby corals. Isabelle is looking forward to exploring potential solutions to plastic and toxic pollution together with the virtual crew and raising awareness about what impact our daily actions have on our own health and the one of our oceans.
Adele Dutilloy
Marine Biologist and Fisheries Scientist
Adele is a marine biologist and fisheries scientist. In 2018, Adele completed her Master's on the reproduction of deepwater elasmobranchs, she has unexpectedly become an expert in sperm storage in female sharks and rays. Adele's research gained substantial media coverage, and has driven her to use her science background to bring science to society through quality and engaging science communication.
Adele has worked in marine and fisheries science for the last nine years, experiencing firsthand the effects of human impacts (e.g. fishing, plastic pollution etc.) on the oceans. Her passion for the oceans, the interactions we humans have with the world around us and the interconnections between the two is what drives her. Adele's experiences and research have also highlighted the biases within science towards organisms with phalluses, both in the workforce and as study subjects. This has led her to want to drive change in STEM to become more diverse and accepting, and to shift her scientific focus towards evening out the balance. She truly believes that women have a place in science, in the ways in which it is communicated, and as subjects that can deepen our understanding of the world around us.
Adele is also a multi-media artist, using her art to empower women and express her love and respect for the ocean.
Laura Barrows
Laura Barrows
United States of America
Influencer
Growing up in Rochester NY, Laura did not have video games, etc so she would spend a lot of time playing outdoors, swimming, camping, skiing, photography, and travelling to the ocean. Laura is an adventurer and loves all things nature and water so much, she ended up earning two scuba diving certifications and studied Marine Biology.
After working in the corporate world for a long time, Laura has focused her passions back to science and the environment 'back to her roots', through promoting sustainability at work and through her high school, and nature conservation through education by volunteering at a wild raptor sanctuary.
Laura is excited to have the opportunity to learn from an exceptional group of woman and hopes to learn a lot. The world is what we make of it and by working together creating small changes we can make an impact.
Lula Gil
Architect & Environmental Artist
Lula is an architect, artist, and environmental activist from Buenos Aires, Argentina. She learned to love the ocean from Paddleboarding, the discipline that opened her eyes and made her conscious about the health of the ocean and the impact that our consuming habits have over it.

She founded Water Journey, a movement communicating sustainability through art and water sports. Her art consists in transforming plastic waste she finds at Rio de la Plata River, into pieces of art to raise awareness about the plastic pollution affecting the seas and inspire people to connect with Mother Nature through their habits. For her, art evokes sensitivity and helps to understand this topic from an intimate perspective.

When she is not in the City working you will find her surfing at Chapa or Uruguay or traveling to the mountains to hike and ski. Her connection to nature is what drives her life's purpose.

Peggy Henery
Peggy Henery
United Kingdom
Humanitarian Aid Worker
Peggy is an enthusiastic scuba diver, data nerd and humanitarian aid worker. She is currently the Research Design and Data Unit Manager at the headquarters of IMPACT Initiatives, in Switzerland. However, she is in the process of transitioning into a career in marine conservation. Peggy is seeking opportunities that will allow her to assess the wellbeing and subsequent needs of coral reefs and marine life, as well as the human populations dependent upon the ocean.

After graduating from a master program in Public Policy and Human Development at the United Nations University, Peggy went on to pursue a career in humanitarian aid. Having cultivated a research mindset, Peggy found IMPACT Initiatives – a leading research think-tank, seeking to provide decision makers with relevant, inter-sectoral data and analysis to facilitate evidence-based planning. Having spent several years in Afghanistan and Iraq, working on a range of needs assessments including food security and drought-related studies, Peggy eventually realised that she needed to expand her career into the field of climate change. This has led to an increased focus on ocean plastics, ultimately leading to her joining eXXpedition's South Africa Virtual Voyage crew.

In her free time, Peggy takes any opportunity she can to travel, scuba, hike or read. She hopes to continue learning how to sail, with the dream of heading out on a non-virtual ocean voyage as soon as possible.
Claudia Haltern
Physician, Diver
Claudia loves being on and in the ocean as much as freshwater lakes, rivers and caves. She is into diving, windsurfing, canoeing and sailing. As a passionate diver and dive instructor she is deeply interested in water protection and scientific research about biological shifts and human impact on water quality. She runs two conservation projects (Project Baseline Bergisches Land and Project Baseline Gulf of Cagliari).

Besides Claudia is an anaesthesiologist and hospital hygiene specialist, a mother of two, and a (hobby) violinists and strongly believes in the positive effects of passionate teaching and education to rise awareness and impact people's behaviour.

Her motivation to join the virtual voyage is to learn more about microplastic pollution and its effects on the microbiota of an aquatic habitat and especially on our health. She plans educational talks in local dive shops and a gymnasium and hopes to encorporate her newly gained knowledge into her own citizen science projects and some artwork ideas to rise awareness for "aquatic health".

Brittany Friedman
Brittany Friedman
United States of America
Senior Citizen Care Coordinator
Based in Los Angeles, Brittany has been practicing zero waste living for nearly 4 years now. Through this voyage she is hoping to learn how to make more of an impact on a global level against plastic pollution.
Kay Newton
Kay Newton
United Kingdom
Personal Development Coach & Writer
Kay Newton is the founder of Midlife Strategies, an author and an award-winning speaker. She is an acknowledged expert in guiding women over 50 to find simplicity by ditching mental and physical baggage.
In 2015 after a 30-year luxury Spanish lifestyle, Kay and her husband decided to have 'no nest'. The couple moved to a two-roomed, tin-roof house near a pristine beach in Zanzibar, Tanzania. Kay now lives a simple life next to a beach in Mallorca, Spain.
Kay's motivation for joining the Virtual Voyage is to learn about microplastic pollution, its effects upon the oceans and to women at menopause.
About Virtual Voyages
Five-Part Journey
The Virtual Voyages include many of the best parts of eXXpedition's  at-sea missions, giving the crew onboard an unique opportunity to network with talented women from across sectors and gain the knowledge and expertise to speak with authority on the issue of plastic pollution and its solutions.
We will also be delivering the sessions on a watch schedule to allow us to loop together our multinational crew, giving us a broader perspective and understanding about the issue which needs to be solved at a global level.
Partners & Sponsors
Thank You
eXXpedition Virtual Voyages are possible with the support of our generous sponsors.