Plymouth to The Azores
Leg 1
The first leg of 'Round the World' will be an exciting and challenging sail from Plymouth to the Azores. For this series of voyages, eXXpedition are partnering with the University of Plymouth for our onboard science programme and this, coupled with the fact that Plymouth is described as 'Britain's Ocean City' makes it an appropriate place for us to slip the mooring lines on our two year mission across the globe.  
We will meet in Plymouth and await a suitable weather window for our crossing. This will provide us with time to learn the ropes before we set sail, as well as an opportunity to work alongside local organisations to look at some of the impact of marine waste on the U.K.'s shoreline. We will spend just under 9 days at sea, sailing upwind over 1200 nautical miles across the Atlantic to the Azores. Led by our expert you will be part of the team carrying out scientific data collection and discussing solutions to this global issue. The Azores are a group of 9 islands, which are volcanic in origin and a famed north-east Atlantic deep-sea coral hotspot, so as we come into land we will be treated to dramatic shorelines and hopefully some marine wildlife spotting! We will share our story and findings with the local population as part of our outreach programme.
This journey is made possible by the generous sponsorship by Rothy's.
MEET THE TEAM
Mission Leader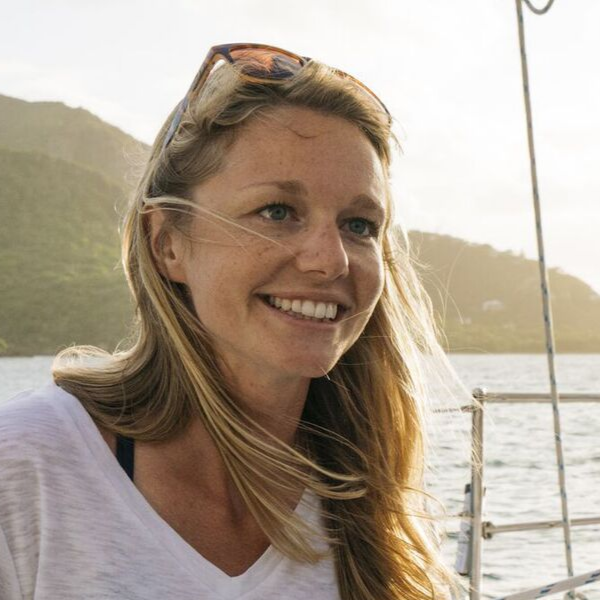 Emily Penn
Emily Penn
United Kingdom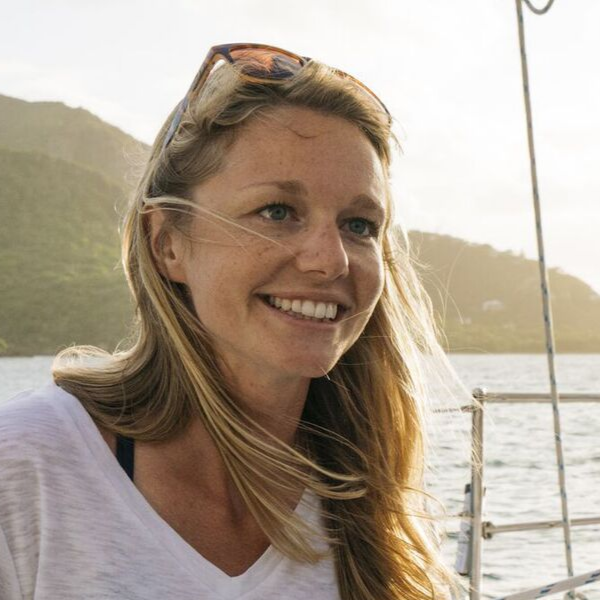 Director and Co-Founder
As co-founder of eXXpedition EMILY has seen first hand how much plastic ends up in our ocean. She has spent the last decade exploring the high seas from the tropics to the Arctic – enabling scientists, filmmakers and interested individuals to gain access to the most remote parts of our planet.
She has organised the largest ever community-led waste cleanup from a tiny Tongan island, trawled for micro-plastics on a voyage through the Arctic Northwest Passage, rounded the planet on the record-breaking biofuelled boat Earthrace, and worked on a sailing cargo ship trading western supplies for coconuts.
Emily splits her time between running eXXpedition and developing upstream solutions to the ocean plastic issue with corporate partners, scientists and government bodies. An experienced public speaker, Emily gives talks around the world at conferences, universities and global companies about her adventures and issues relating to our oceans, human mindset and future society.
You can find more information on Emily's projects at www.emilypenn.co.uk.
Guest Crew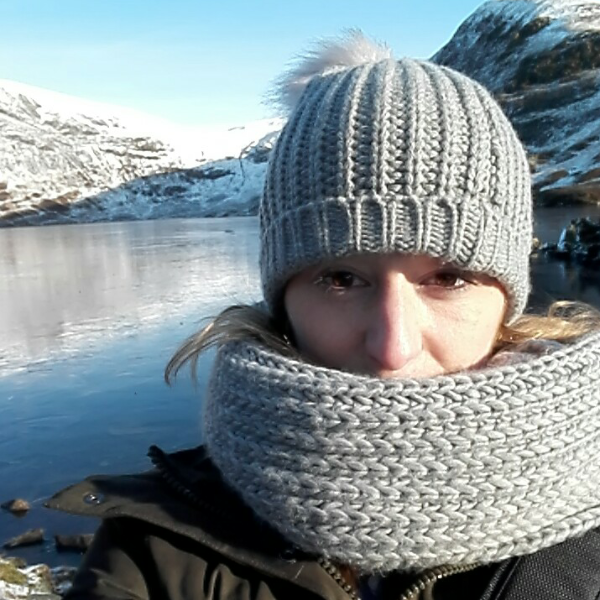 Kirsty Young
Kirsty Young
United Kingdom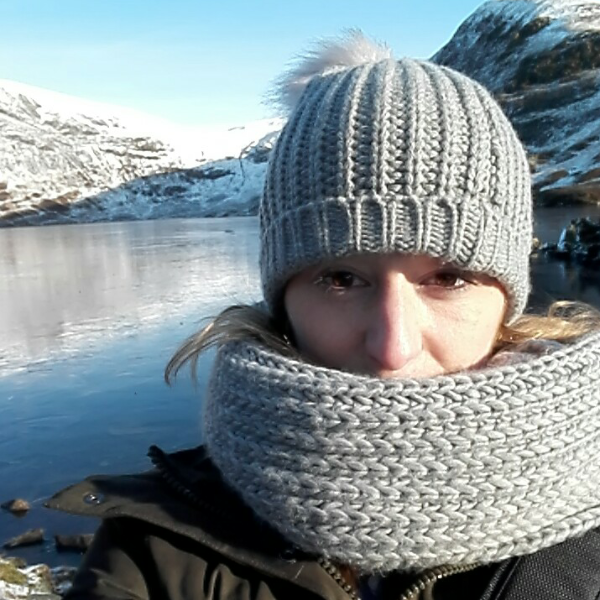 Police Constable - Authorised Firearms Officer
Kirsty Young is an Authorised Firearms Officer for the Ministry of Defence Police where she is currently putting her skills to good use within one of the forces specialist units. 
Having been raised in Scotland it was only natural that she grew up with a great love of the outdoors and walking up mountains. After leading her friends to the top of the wrong mountain in the Brecon Beacons (then pointing to the mountain they should have climbed) they are hoping that Kirsty won't have anything to do with the navigation on board S/V TravelEdge.
From a young age Kirsty found herself making waves in the male dominated world of Motorsport, in particular karting. She has had great success gaining two British Women's Racing Drivers Club – Kart Championship titles as well as winning many races and titles against large grids of men.

Having spent the majority of her life thriving in male dominated environments Kirsty has become a strong advocator of empowering women and now enjoys spending her evenings volunteering at a local Brownie group with the aim of inspiring the next generation of women.
This will be Kirsty's first time sailing and she hopes the trip will give her a better understanding of what damage has been done by plastic pollution and how she can become part of a solution that reduces it. She hopes her story will not only inspire women but also encourage everyone she knows to be more mindful of the damage they are doing to the environment and to always push themselves out of their comfort zones on adventures of their own.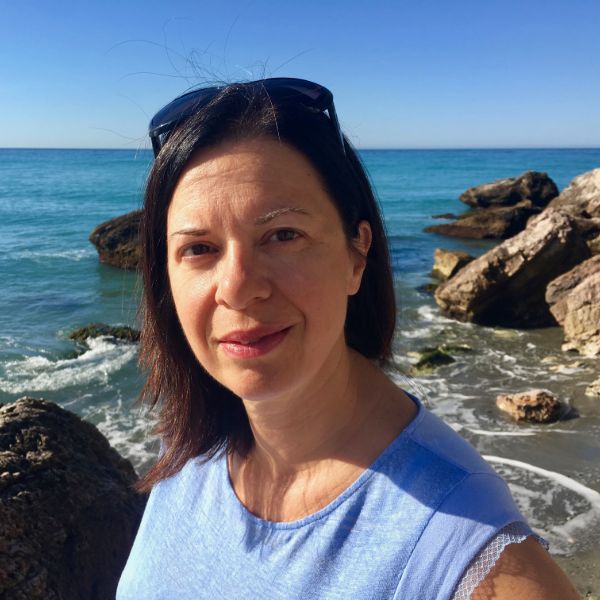 Ann Jenkins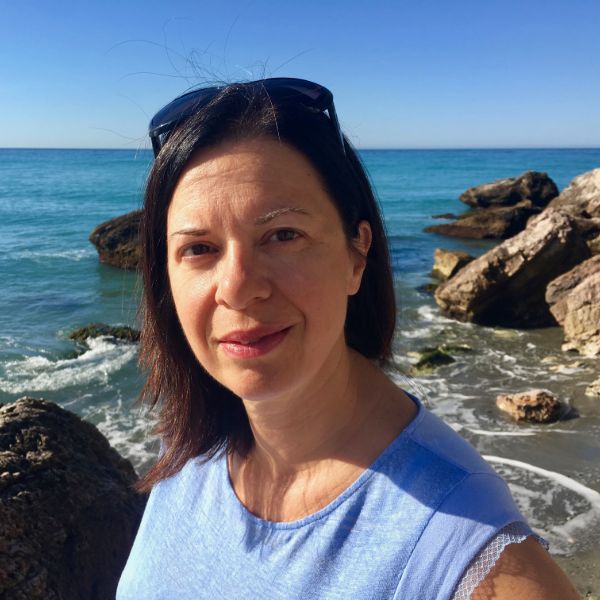 Founder and Director, Asociación PLAYA PATROL
"When young children present me with their first bottle of discarded cigarette butts that they've collected at a beach clean up or enthusiastically share a story about why plastic is harmful to the sea, their eyes light up and they get very excited to tell me something important. That's how I know that what we do with PLAYA PATROL is important at a grassroots level because it inspires people of all ages to change their relationship with single-use plastic. I am both excited to join eXXpedition and fearful to witness first-hand the harm that our relationship with plastic has on our fragile planet.
Ann is originally from Canada and now lives in La Herradura, which is located in Costa Tropical, Spain. In October 2018, she hosted her first beach clean up which attracted 350 volunteers. That propelled her to create a non-profit association which focuses on large scale community beach clean ups in order to educate families, schools and business about the harm that single-use plastic has on our sea and our planet. Ann is looking forward to the challenges and rigor of two weeks at sea and is excited to share her on-board experience when she returns to Spain.
Sonja Jakić
Student and Skipper
Growing up on the island of Cres in Croatia, surrounded by sea, it became one of the most important things in Sonja's life. Sonja started sailing when she was 10 years old. She's been a part of a local group whose idea was to solve the problem of sheeps wool waste around the island. Sonja has been a part of many local eco and heritage preservation actions and many cultural and youth programs in school. With so many interests in her head it was very hard for her to choose a course when the time came for that, but she decided to go into mechanical engineering because the idea was to acquire as much knowledge and understanding about things that surround her and how to solve a problem when one appears.
For the last four years Sonja has been working in seasonal nautical tourism in Croatia as a sailor, hostess and a skipper. Reaching secluded bays and finding a bunch of garbage and plastic on shore started to trouble her. Every time she found herself in such a situation, she would just jump in the sea and go and pick it up. For her it started from the heart and her influence on others is now with her guests and crew. At the moment she is finishing her bachelor degree and working as a skipper in south Croatia.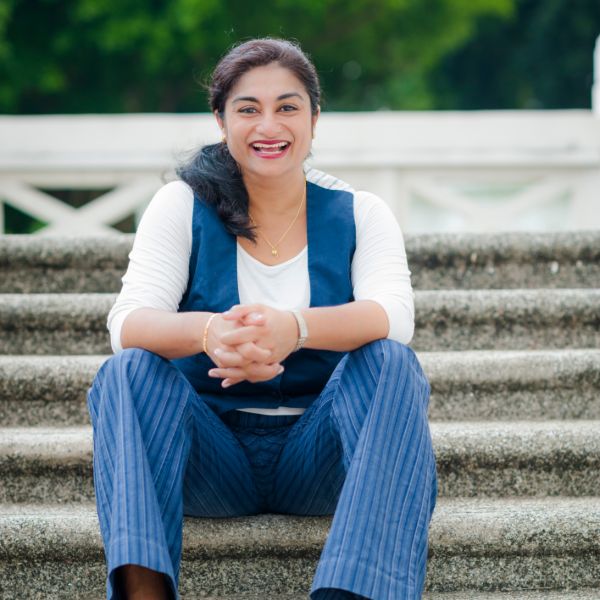 Aarathi Arumugam
Aarathi Arumugam
Malaysia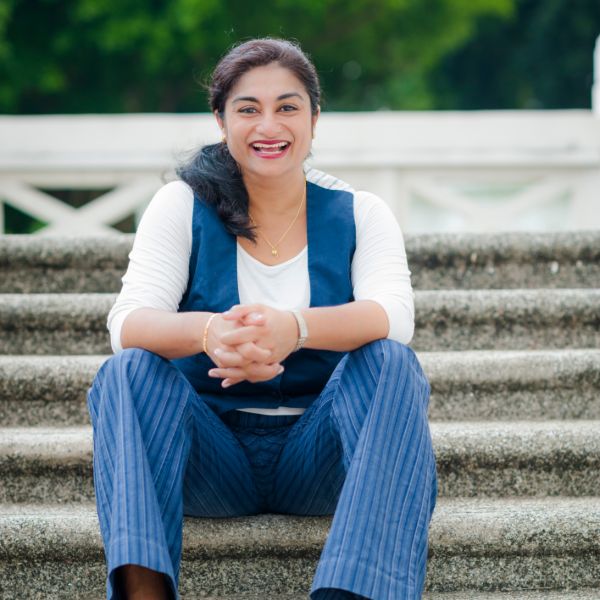 Business Woman
An accountant by training, an entrepreneur and community connector by choice, living in an island city, Aarathi believes that life is a journey worth learning. Her work includes curating events and content for families, children and the larger community, in an effort to break boundaries and strengthening bonds.

Aarathi felt compelled to join the crew because given the climate changes we have witnessed in these short 10 years, we no longer have the choice BUT to be interested in how we treat our waste, particularly in the way we dispose of plastics and other seemingly harmless materials that actually create toxic waste in our oceans and lands. As a member of our communities we all have to be bothered about how we can BE that change.

Aarathi is not a personality or anyone famous and you don't have to be. She believes an opportunity like this offers regular citizens around the world, a chance to contribute toward a legacy that benefits all.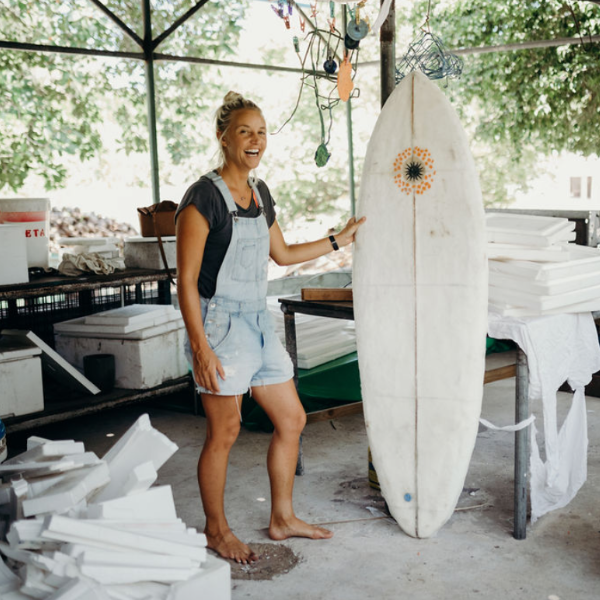 Natalie Fox
Natalie Fox
United Kingdom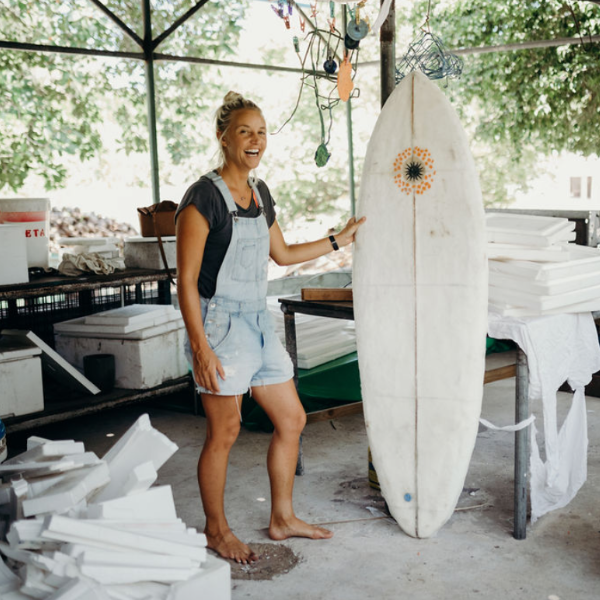 Surf and yoga instructor
Natalie is a surf and yoga instructor based in Portugal during summers and Morzine, French Alps in winters. She has travelled and taught her 2 passions around the world as Roxy fitness ambassador; in Morocco, France, Jersey, Sri Lanka, Costa Rica and New Zealand. She is currently in her second year studying a Masters of Sustainability with Anglia Ruskin University and The Eden Project.
She joined Surfers Against Sewage as a rep in 2014 and has taken part in hundreds of beach cleans over the last 10 years, sharing her environmental stories through Surf Girl Magazine.
Natalie is passionate about preserving and protecting ocean ecosystems, joining Sea Shepherd and Surfers for Cetaceans on campaigns in Antarctica, Faroe Islands and California. In 2011 she cofounded Women for Whales to highlight the plight of whale and dolphins, as well as the connection women often have to these sentient beings. She is now an "ocean plastics ambassador" for Whale and Dolphin Conservation's #notwhalefood campaign and hopes to align her experience on the eXXpedition with her MSc major project, researching the effects of micro plastics on whales.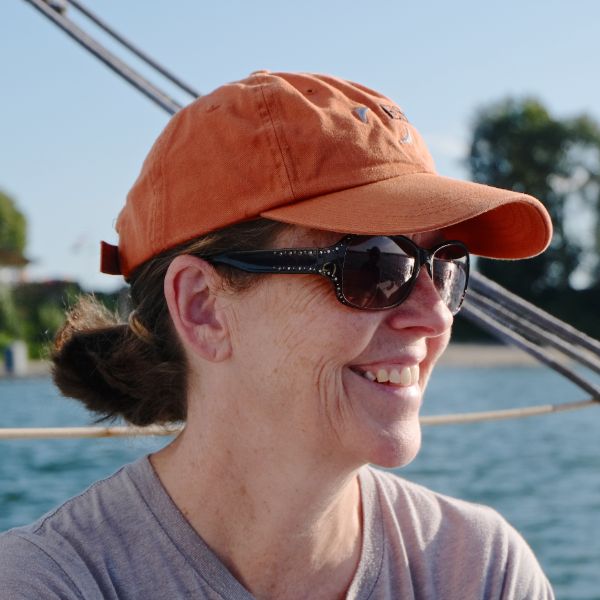 Kimberly Wooten
Kimberly Wooten
United States of America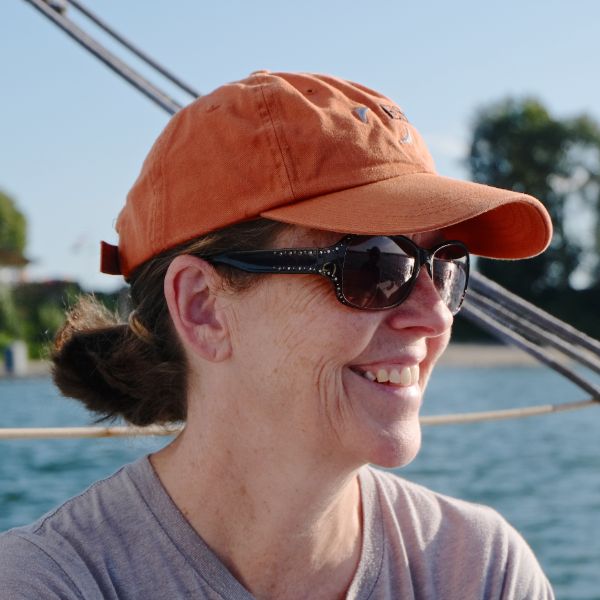 Historical Archaeologist
Kimberly has worked as an archaeologist across the geographically and culturally diverse state that is California, for several years in British Columbia, as well as field seasons in Stymfalia and Mytilene in Greece. In the last few years, Kimberly's archaeological interests have started to merge with her more personal activism focusing on climate change. In part, this is because Kimberly is a mother of two genuinely nice humans, Sunday, a dancer, and Inigo, a high school athlete, and she feels a responsibility towards ensuring her children's future. Kimberly is married to another archaeologist, Scott Baxter, so dinner conversations often revolve around history, field stories, artifacts, people's behaviors, and dirt!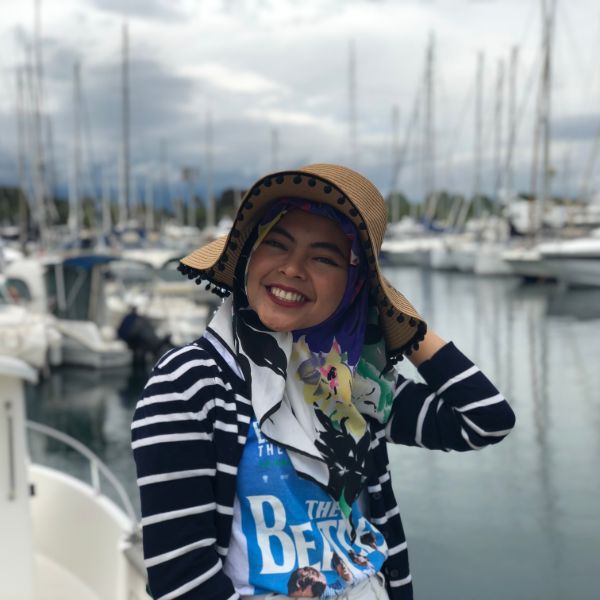 Kirana Agustina
Kirana Agustina
Indonesia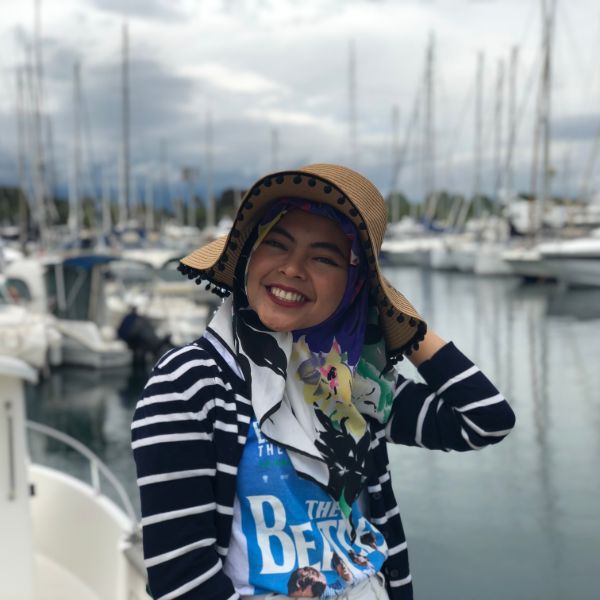 Postgraduate Student and Ocean Conservationist
KIRANA has a scientific background in Marine Science which has given her full understanding of Indonesia's potential for leading the world in environmental issues. Working on marine conservation for nearly seven years and living in Indonesia – the heart of the Coral Triangle, a global epicentre of marine biodiversity, further confirm this. Unfortunately, its maritime potential is grossly neglected, especially with the young generation. And we are currently facing real threats such as marine 'plastic' debris that have a severe impact on the marine environment, economic cost and our health.
She just finished her postgraduate program at University College London on Environment, Politics and Society and researched on "Ocean Plastic, Politics of Scale and Indonesia's National Plan of Action". She believes through the exploration of environmental problems such as ocean plastic will provide insight related to the scientific, political, economic practices that are shaping the human perspective in their relation to the ocean. Before her postgraduate study, she was doing a United Nations-Nippon Fellowship program in 2018 at Division Ocean Affairs and Law of the Sea (DOALOS) in New York City. Also, she worked at a different multilateral organisation, national government, and local conservation NGO focused on environment and ocean conservation.
Kirana is the recipient of a developing nations bursary, supported by the International Maritime Organisation (IMO). Having an opportunity to do ocean sailing on the plastic issue with eXXpedition is going to be like a dream come true for her. She hopes to help Indonesia's Government in the future becomes an ocean advocate in the fight against ocean plastic issues. She is also very excited to learn from other eXXpedition crew how to shift the public's perspectives on the importance of ocean issues.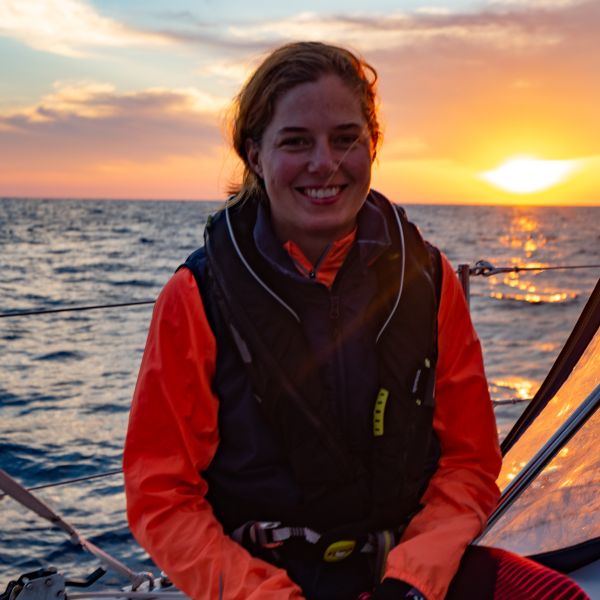 Marcia Reinauer
Marcia Reinauer
United States of America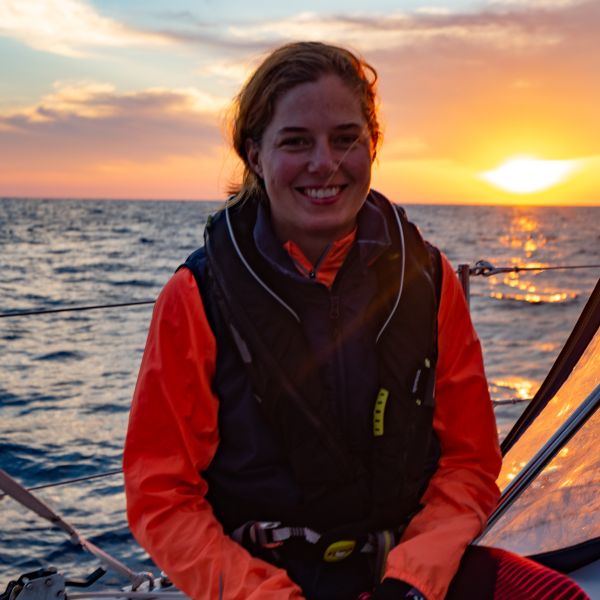 Documentary filmmaker and photographer
Marcia Reinauer is a documentary filmmaker and photographer. She grew up boating and spending a significant amount of time on and around the water. In recent years, many of Marcia's documentary films have centered around raising awareness about athletes working to make our planet healthier through sustainable practices. In her free-time, Marcia races sailboats and crews on off-shore deliveries, which has given her a passion for showing others the importance of protecting our world's oceans.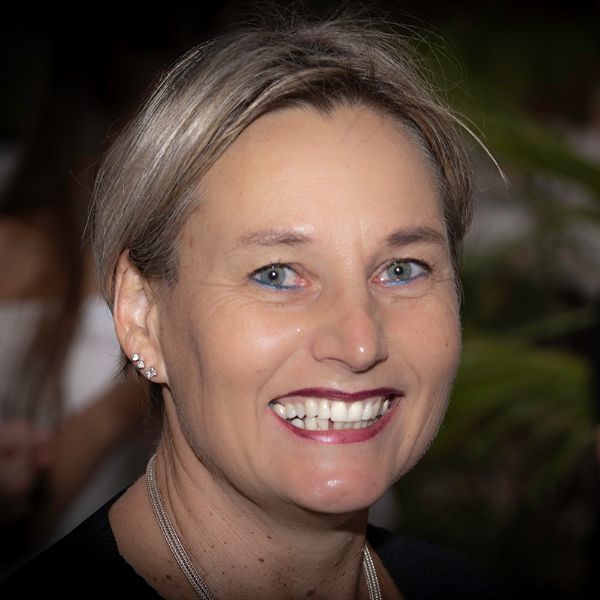 Katrin Scholz-Barth
Katrin Scholz-Barth
Germany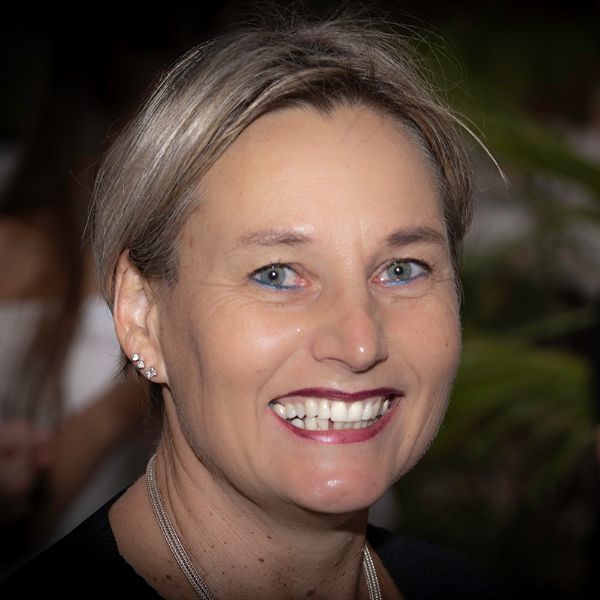 Mom, Wife, Business Woman - trained as a Bricklayer and Civil/Env Engineer
Katrin is a bricklayer and competitive swimmer from former East Germany. Because in East Germany there were limited resources, she always had to improvise and invent ways to make things work. This mindset shapes her to the day and forces her to be determined, practical, and hands-on. Katrin's fierce sense of fairness helps build community.
It was much later in Katrin's professional life that a professor told her that entrepreneurs are very unhappy because they always see things that can be improved. That's when she realized, "Oh, is that what it is? I must be a very good entrepreneur!"
Her heart beats at the intersection of sustainability, business, innovation & social entrepreneurship. She views the world around her through the lens of strategic sustainability to find ways to decarbonize.
Katrin really loves her work in the business world, helping companies and corporations become more profitable, resilient and competitive by connecting their core business values with environmental sustainability, especially along the water-energy-food nexus.
As an environmental sustainability business woman, Katrin enjoys leading and initiating change, inspiring and empowering people, and engaging in sustainability design thinking and development of inclusive and equitable communities, which she does in her personal and professional life, from Harvard University to the 2022 FIFA World Cup Qatar, as well as in her volunteering activities as President of SustainableQATAR.
A big motivator, challenge and responsibility for taking part in an eXXpedition round-the-world sailing voyage is to bring back pictures, stories and research results to this diverse array of organizations and communities for which she is grateful for and willing to accept.
Leg Itinerary
7th October 2019

Leg 1 guest crew arrive.

Plymouth, UK

7th October 2019

Waste survey and clean-up event.

Plymouth, UK

7th October 2019

Send-Off party to celebrate the start of eXXpedition Round the World! Invitation by request.

University of Plymouth Marine Station

8th October 2019

Planned departure towards the Azores, an 11 day journey.

Plymouth, UK

19th October 2019

Planned arrival into Ponta Delgada, Azores.

Ponta Delgada, Sao Miguel, Azores

19th October 2019

Outreach Talk - Stories of science, sailing and solutions, in partnership with Expolab. Event open to the public.

Expolab, São Miguel, Azores
Natalie Fox Superpower Story
Meet Natalie Fox, who was a crew member on the eXXpedition Round the World Leg 1 voyage from Plymouth to the Azores. As part of our Ambassador Spotlight Series we wanted to share Natalie's Superpower Story.
Snaps from Sea
Leg 1 with Rothy's