Maldives SHiFT Virtual Leadership Programme was designed for a range of participants – from island councils to government representatives, fishermen to teachers. The group gained the knowledge and expertise to speak with authority on the issue of plastic pollution, forge and deepen relationships with other community members, develop solutions-based thinking and ultimately forge an action plan for how each participant will apply their superpower to solve the problem.
The programme was tailored for those that are looking to become leaders on the issue of plastic pollution, to help tackle the problem within their community or work sector. Selected participants took part in a virtual programme using online interactive tools (Mural and Zoom) to delve into the plastics problem in these interactive live sessions.
PROGRAMME OVERVIEW
SESSION 1: SETTING THE SCENE
Understanding the true problem of plastic pollution, including technical knowledge, and why this in an issue we all need to care about. An introduction to Marine Debris Tracker app in preparation for a local litter survey
SESSION 2: NAVIGATING THE SOLUTIONS
Weigh up the pros and cons of different ways to tackle plastic pollution and myth busting solutions to solve the problem closer to the source, using the SHiFT Method
SESSION 3: LOCAL CHALLENGES
Review the Marine Debris Tracker data collected by participants since Session 1. Host a dialogue with local stakeholders to explore the specific challenges in-country and the opportunities at a local level to deal with waste collection, ocean cleanup, minimising plastic use, reuse of materials and funding options.
SESSION 4: SPREADING THE WORD & ACTION PLANNING
How to build and effective awareness campaign to shift mindsets on plastic pollution and change behaviour locally. Leave with an action plan!
SESSION 5: KEEPING MOMENTUM
Reflections on the programme and mentoring session to go over action plans, give guidance, identify collaborations and answer key questions.
MEET THE TEAM
Mission Leader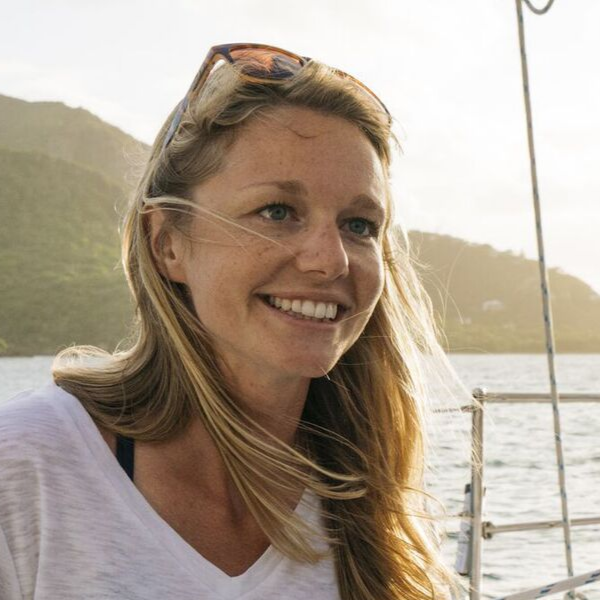 Emily Penn
Emily Penn
United Kingdom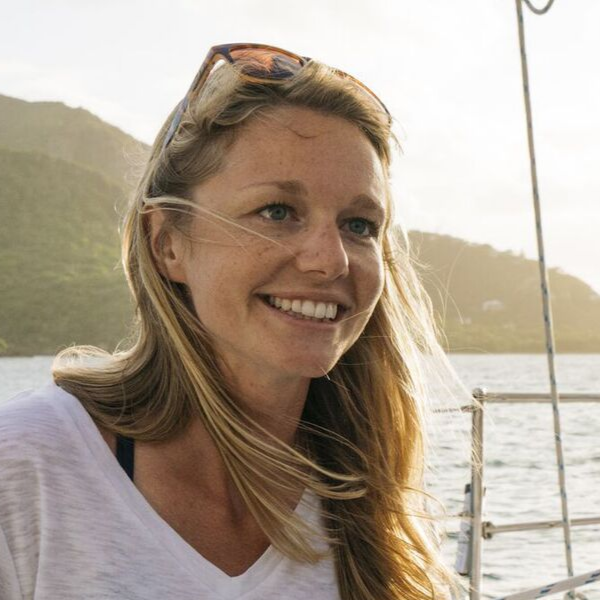 Director and Co-Founder
As co-founder of eXXpedition EMILY has seen first hand how much plastic ends up in our ocean. She has spent the last decade exploring the high seas from the tropics to the Arctic – enabling scientists, filmmakers and interested individuals to gain access to the most remote parts of our planet.
She has organised the largest ever community-led waste cleanup from a tiny Tongan island, trawled for micro-plastics on a voyage through the Arctic Northwest Passage, rounded the planet on the record-breaking biofuelled boat Earthrace, and worked on a sailing cargo ship trading western supplies for coconuts.
Emily splits her time between running eXXpedition and developing upstream solutions to the ocean plastic issue with corporate partners, scientists and government bodies. An experienced public speaker, Emily gives talks around the world at conferences, universities and global companies about her adventures and issues relating to our oceans, human mindset and future society.
You can find more information on Emily's projects at www.emilypenn.co.uk.
THE PARTICIPANTS
Afaaz Zahid
Afaaz is a Resort research and fisheries officer and oversees the sustainable fisheries programme "Laamaseelu Masveriyaa" in the 5 star resort Six Senses Laamu while carrying out community outreach and other coral reef and marine ecosystem research.
Hailing from Huvadhu atoll, Afaaz formed a profound connection with nature at an early age. After A-levels, he joined his family in fishing for tuna, from there it ignited his fascination with the sea and the environment. However, over time his witnessed a distressing amount of plastic pollution, and began to feel deeply troubled. Afaaz used this feeling to fuel his passion to protect the marine life. During his final year of education, he focused his thesis on microplastics in big eye scads at The Maldives National University, aiming to understand their impact on the marine ecosystem in Maldives.
Ali Shareef
Ali is the Community Outreach Coordinator for Maldives Underwater Initiative by Six Senses Laamu. His passion for nature and the ocean has led him to work on several conservation research projects throughout Laamu but In his current role, he is trying to focus on ways to strengthen waste management in Laamu atoll, and raise awareness of different issues. He works closely with his team and collaborates with them to work towards creating more inclusive, aware, and resilient island communities.
Khady Hamid
Khady is passionate about creating change, finding ways to transform our existing systems in the world to make space for a better world where we can exist in harmony with nature. She currently works the Reduce Manager for Soneva Namoona, in which she is responsible for overseeing programs and projects to reduce single use plastics and overall waste. Khady has already achieved great progress in this field such as helping to set up glass water bottling facilities in Baa and Noonu atoll to provide an alternative for drinking water packaged in plastics. She is also working hard to introduce menstrual cups and reusable pads to island communities through a partnership between Soneva Namoona, UNFPA Maldives and Zero Waste Maldives.
Azhoora Ahmed
Azhoora is a passionate environmentalist and ocean lover, born and raised in the Maldives. Growing up surrounded by the beauty of the ocean, she developed a strong connection and love for the environment from a young age.
Currently she is working as the Inspire Manager with Soneva Namoona, an NGO aiming to create empowered Zero Waste Communities across the Maldives. There focus is to reduce single-use plastics, create sustainable waste management systems and increasing environmental stewardship within communities. As a key member of the organisation, she plays a crucial role in their mission to tackle the urgent issue of single-use plastics, which pose a significant threat to the pristine marine ecosystems of the Maldives.
Zana Shiraz
Zana Shiraz is an Assistant Research Officer at the Maldives Marine Research Institute, within the Endangered, Threatened and Protected species unit. She is leading the microplastic research at the Institute, where they focus on the microplastic distribution and concentration in the marine environment, with the aim of seeing how much it effects the organisms.
Working within the field for the last 7 years, her passion for the marine world was present even before joining the institute when she worked as a Divemaster.
Ihusana Hamid
As a State Attorney, Ihusana firmly believes that the younger generation are our hope for saving our planet. She wants to find a way to play a positive role in the community and discover new ways to protect the ocean. As a member of Clean Maldives and HWPL, she feels that plastic pollution is the most difficult issue to tackle, as it has become something that we as a society depend on so heavily, but it is critical that we find sustainable alternatives.
Aishath Shaira
Dr. Aishath Shaira is working as a Lecturer and Assistant professor at Maldives National University, Faculty of Science and Engineering and Technology (FEST). She graduated from University of KwaZulu Natal, South Africa with a Bachelor of Education, Bachelor of Science (hons) (Chemistry), a Master of Science (Chemistry) and a PhD in Chemistry. She had also obtained a teaching advanced diploma in Chemistry and Mathematics from the Maldives College of Higher Education.
Aside from lecturing, she also supervises undergraduate student research projects and takes part in different Research Projects, as well as working in South Asian Nitrogen Hub project as a researcher since 2022.
PARTNERS
Made possible with the support of our partners: