Ascension 2015
Ascension 2015 was an eXXpedition mission aboard SV Sea Dragon sailing across the South Atlantic Ocean from Senegal to Brazil via Ascension Island on the 3rd to 26th November 2015.
Meet the Team
Mission Leader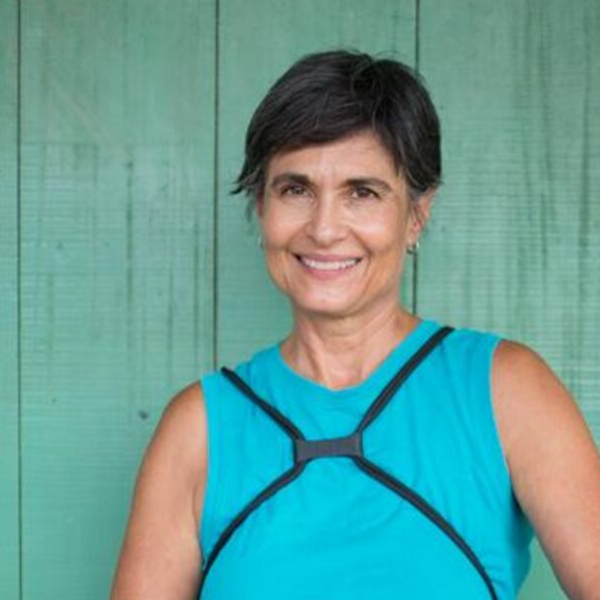 Diana Papoulias
Diana Papoulias
United States of America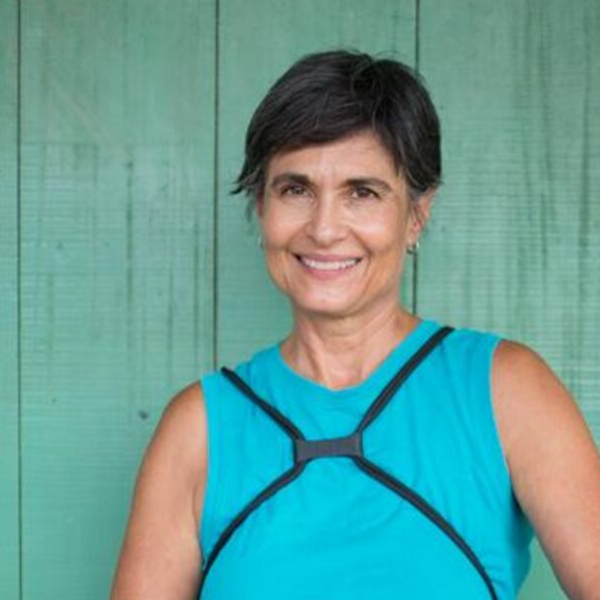 Scientist
Currently, using my experience and training in aquatic toxicology and fish biology to monitor, protect, and remediate ecologically sensitive areas of the globe adversely impacted by extractive industries, especially hydrocarbons a raw material of plastics.
Diana was eXXpedition Science Advisor from Atlantic 2014-North Pacific 2018. She continues to provide invaluable support to our science programme.
She was Mission Leader for Ascension 2015, Amazon 2015 and Round Britain 2017 Leg 3. 
Guest Crew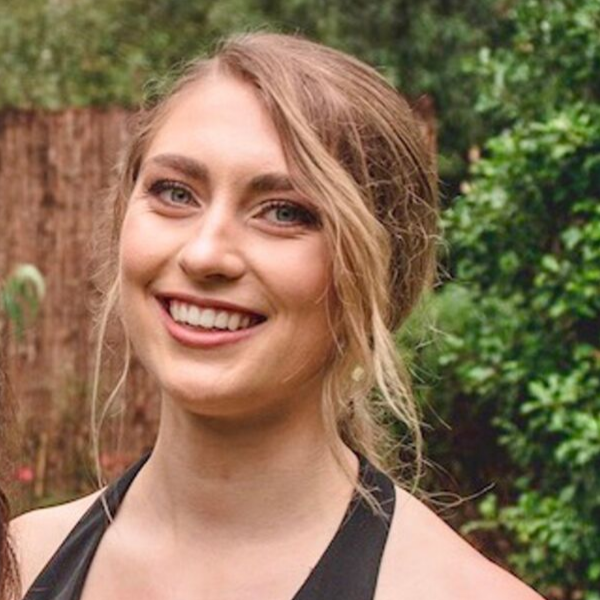 Amanda Dendys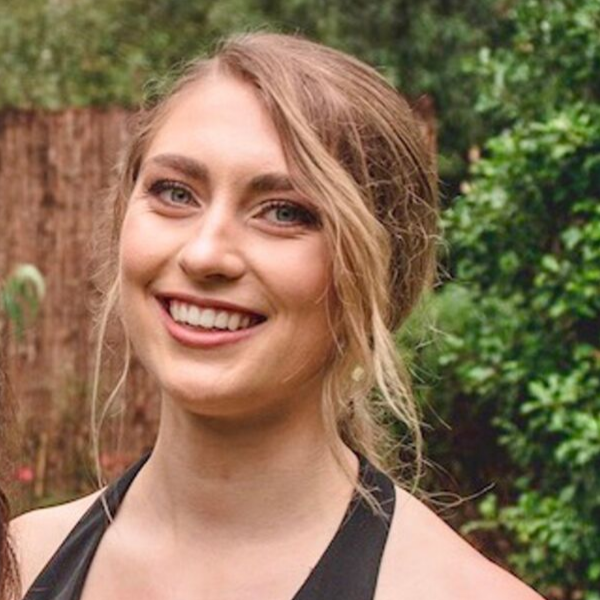 Scuba Diving Instructor and Commercial Diver
Scubaholic working to better the management of marine and coastline sustainability.
AMANDA simply loves the outdoors, growing up North of 60 in Whitehorse, Yukon Canada. Whitehorse was named after the breath taking Rapids that resembled the flowing main of a white horse. The Yukon is mainly known for its rich history from the Klondike gold rush, today mining still remains an important industry. Amanda experienced first hand the world of mining threw her parents family business, and was always surrounded by natures simple beauty.
She is a High School Graduate, Dive master, equestrian rider, and sailing advocate, and developed a need to always be outdoors riding her horse and embrace every opportunity for adventure from a very young age. Her passion for the ocean began on a few family vacations to Maui, Hawaii, where she couldn't get enough of the salt water and marine life while diving.
Through multiple outdoor and experiential school programs such as Class Afloat: an international school aboard a Traditional Tall Ship. The crew sailed the Great Lakes of Canada followed by two South Atlantic Crossings with many ports of call through the semester.
Amanda understood the great power of the seas and saw first hand the pollutants that were being dumped of the coast of under developed countries that simply could not afford to dispose of it properly. She gained her confidence to expand her goals to having a global impact once realizing the varsity and remoteness of the ocean.
Sarah Mooney
Sarah Mooney
United Kingdom
Myth Maker
Creator of new myths for new times.
SARAH has been resident storyteller onboard the S.S Great Britain in Bristol, UK for the last five years, creating stories, characters and games about life onboard, and tales of the high seas.
Sarah is narrative director and performer with the Whispering Wood Folk, an outdoor ritual and performance company that tours around woodlands.
She is dedicated to womens' work, holding various red tents, moon lodges and circles.
Sarah is passionate about creating narratives that provoke thought, compassion and stewardship for the natural environment and Mother Earth, and she hopes to use her time onboard Sea Dragon to expand her understanding of plastics research, and translate this through the power of storytelling, to reach a wider audience once her feet are back on the earth.
Heather Peters
Heather Peters
United States of America
HEATHER is a retired sheet-metal worker from San Francisco, California.
She worked for thirty years in the building trades and says she is very handy to have about!
Never one to shy away from a challenge, Heather believe life is made up of a series of opportunities, and it's our job to grab hold of them with both hands and grow.
In April 2015 she reached Everest Base Camp 5,364 metres (17,598 ft) deep into the heartland of Nepal. Heather completed her greatest challenge to date via Kongma la Pass after being forced down the mountain the previous October due to snow.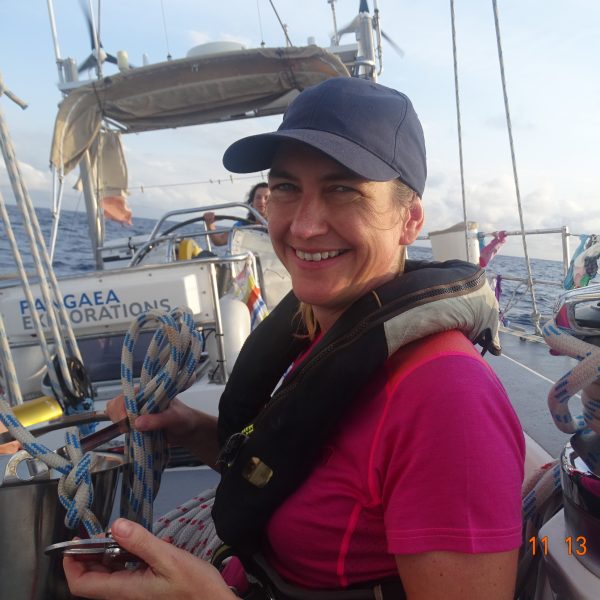 Jan Brant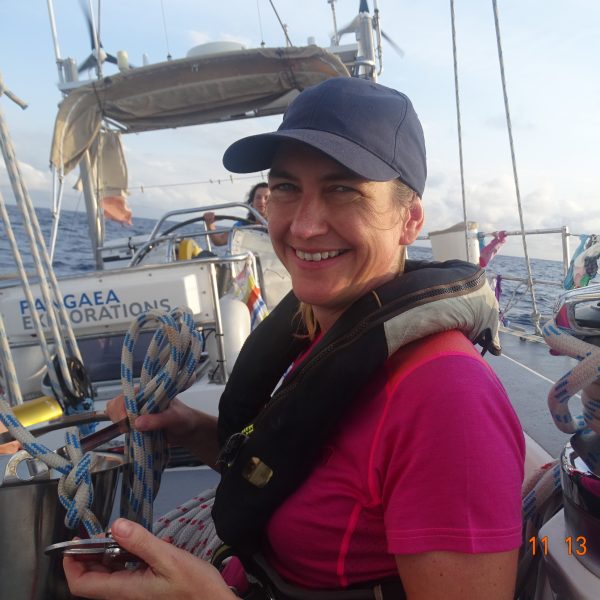 JAN is a marine chemist from the UK, and has over 17 years experience, carrying out and managing research into contaminants in the marine environment, focusing on identification of toxic (particularly endocrine disrupting) chemicals in marine sediments, and the development of new technologies designed to detect and identify emerging chemicals in sediments and water.
She is an experienced sailor, having started sailing with her parents as a child.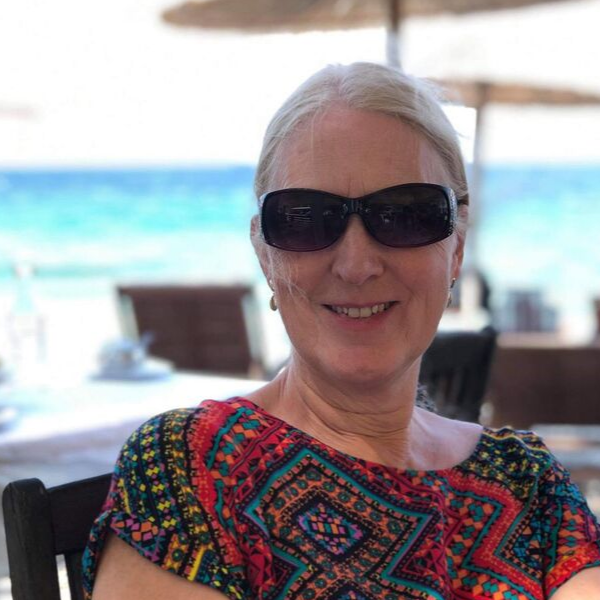 Fiona Edwards
Fiona Edwards
United Kingdom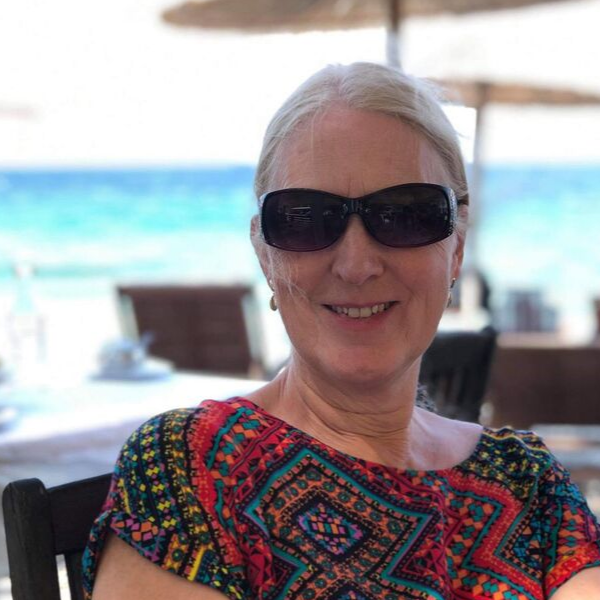 An advocate of thoughtful minimalistic living. Passionate about healthy living from all aspects particularly ocean health as it has such huge impact on all living species. Loving learning different ways to become involved with solutions for plastic problem .Networking with other likeminded inspirational people to gain impact on the situation.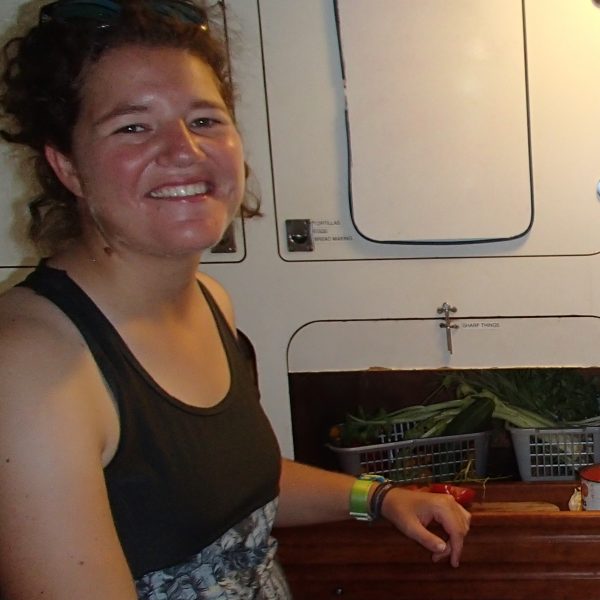 Tegan Mortimer
Tegan Mortimer
United Kingdom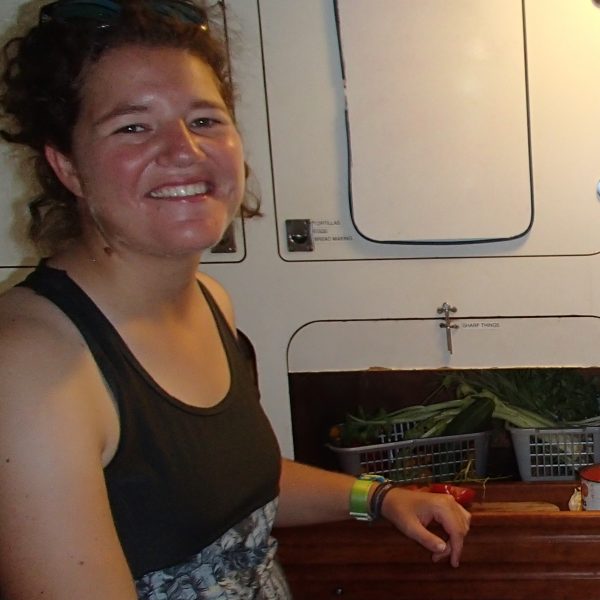 Marine Biologist and Science Educator
TEGAN is a marine biologist and science educator. When she can't be found in the classroom she spends her time studying humpback whales (and ocean trash) in New England and teaching people about these amazing animals and their habitat. Tegan was previously a crew member on board eXXpedition Ascension in 2015 and since then has continued her coastal at-sea marine debris research with a strong emphasis on education and outreach work.
Tegan grew up sailing and although she now spends much of her time on board commercial whale watching vessels, she still finds time to sail. Apart from her Atlantic crossing on RV Sea Dragon in November 2015, she also sailed and beach cleaned along the coast of Maine on board RV American Promise last summer. Tegan has said that her time on Sea Dragon was life changing. She would like nothing more than to get back on board and do what she loves – engaging people about the issues that face our oceans – and in a place that is extremely special to her. She would also like to use her time on board to pilot her data collection on marine debris in the biological important waters of western and northern Scotland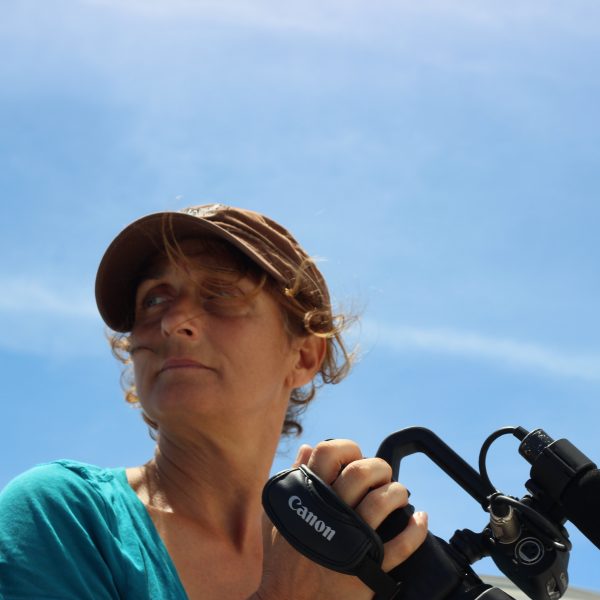 Simone Machamer
Simone Machamer
United States of America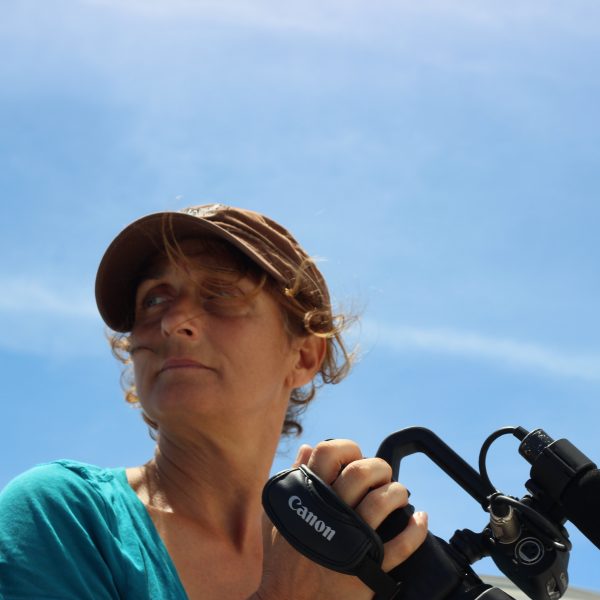 SIMONE read a book in college called Our Bodies, Ourselves now published in 30 languages. It was revolutionary. Published by 12 women in the late 1960's it discussed women's bodies, health and sexuality which challenged the medical establishment of the day.
It also changed the patient doctor relationship for the better for everyone in the U.S. Since then I decided I wanted to do something that made a positive impact on people's lives and realized progress for women is fought for, usually by women.
Finding strong women role models making big changes like those authors would be very inspiring. After short jobs with the U.S Forest Service, commercial fishing, abalone and sea cucumber diving in Alaska Simone worked in video production.
She began making in-kind promotional videos and public service announcements for charities, T.V and non-broadcast. Simone became a Board Member of the local women's shelter and the United Way of Anchorage which helped her find out about the needs in the community.
One example is Susan Butcher who won the Iditarod consecutively, a 1,500 mile sled dog race in the freezing Alaska wilderness and climbing Denali aka Mt. Mckinley by dog sled. Simone's most memorable endeavors were a T.V news style program called Young Alaskans where the positive achievements of teenagers were highlighted, a promotional video for a charity Moving Mountains in Kenya to assist Nairobi's street children to attend school and Kham Aid Foundation to help marginalized Tibetans living in the Autonomous Region of Tibet.
Although she has not worked in the video industry for some time since she is raising two home birthed boys, she is still involved in the community. Most recent hosting a fundraiser to assist sex trafficked women and supporting a center for abused children.
Simone is very inspired about the research, message and achievements of the other crew with eXXpedition. This is the first time her activist spirit combines with her hobby of sailing. When not cruising with the family in the summer Simone takes care of her eighty-nine year old mother and runs an art gallery in Sarasota, Florida.
Since then she decided she wanted to do something that made a positive impact on people's lives and realized progress for women is fought for, usually by women.
Her goals are to learn about the ocean research so that I may be able to do the same with her family on their Camper Nicholson 35 foot sailboat. She also hopes to assist with the video needs and increase her sailing knowledge to prepare for her Yachtmaster Offshore and Ocean exam.
Simone will be teaming with Suncoast Waterkeeper during the next year to raise awareness about the toxics in our seas. Based out of Sarasota, Florida it has a similar mission to eXXpedition. Suncoast Waterkeeper is protecting and restoring Florida Suncoast's waterways through enforcement, fieldwork, advocacy, and environmental education for the benefit of the communities that rely upon these precious coastal resources.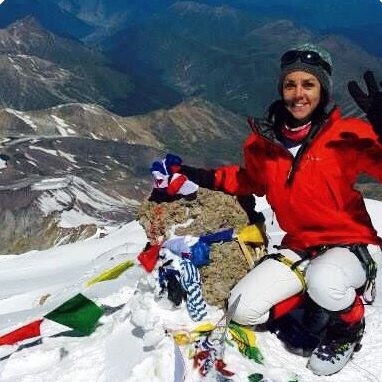 Katie Johnson
Katie Johnson
United Kingdom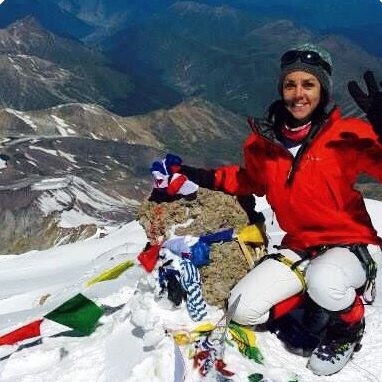 KATIE loves wild places. Born and raised in South Yorkshire, on the edge of the Peak District, she graduated from Bournemouth University in 2007 with a Bachelor of Science degree in Safety, Health and Environmental Management.
After graduating Katie followed her passion for conservation and stewardship of our natural environment, and focused on delivering educational training and implementing environmental management systems for businesses, specialising in the food, drink, and manufacturing industries. Her work has taken her to all four corners of the UK and across Europe. Katie has worked across all sectors of business in her consultancy roles, for non for profit organisations, private  industry, local government, and the Environment Agency.
She has lobbied government on many issues related to packaging and waste legislation and has regulated and licenced producers, reprocessors and compliance schemes in line with the fulfilment of the Producer Responsibility Regulations for Packaging, Batteries and Waste Electronics.
Katie has a diverse history of non-profit work, from advocating and fundraising for wounded veterans in the UK and USA, community engagement with under privileged children in Marrakesh, and more recently she has pledged her commitment to help rebuild the Children of the Universe orphanage, destroyed in the April 2015 Nepal earthquakes.
No stranger to expedition life, in 2010 Katie got the bug for high altitude exploration when she trekked to Everest Base Camp, through the Khumbu Valley of Nepal. Last summer she reached her highest point to date when she summited Mount Elbrus, Europe's highest mountain, and one of the 7 Summits.
Now based in the South West of England, Katie founded the Intention Project in 2015,  a platform that inspires change through engaging, educating, and empowering people to focus their Intention to create a  sustainable future. Katie is a firm believer that we all have a unique gift to share with the world, and she is passionate about connecting people with their unique purpose, to unlock and reach their full potential.
When she's not exploring, Katie loves all pursuits that allow her to be creative, anything from painting and jewellery design to yoga, blogging and cooking. Clean living is her highest priority, and Katie hopes that through eXXpedition she can better understand the implications of this up and down the food chain, and also champion more conscious consumer choices amongst her peers.
Katie is a proud and passionate Plant Powered athlete, and as Head Chef aboard Sea Dragon, she is excited to show off the benefits of a clean, organic, plant based diet. Our mental and physical well-being all start with our food choices, and Katie is keen to explore and carry out research into the diet and lifestyle choices of the crew, to compare the levels of pesticides present in their bodies before setting sail and again after docking in Recife, following a 23 day 'sea-tox'
Katie believes that connecting people to the natural environment through the power of story telling and creating a dialogue around the unseen affects of ocean pollution, and the affect this has on human health and wellbeing is critical to the future of conservation. Only when people realise their own health is damaged when the health of the oceans are damaged, will people take responsibility and act to instigate change.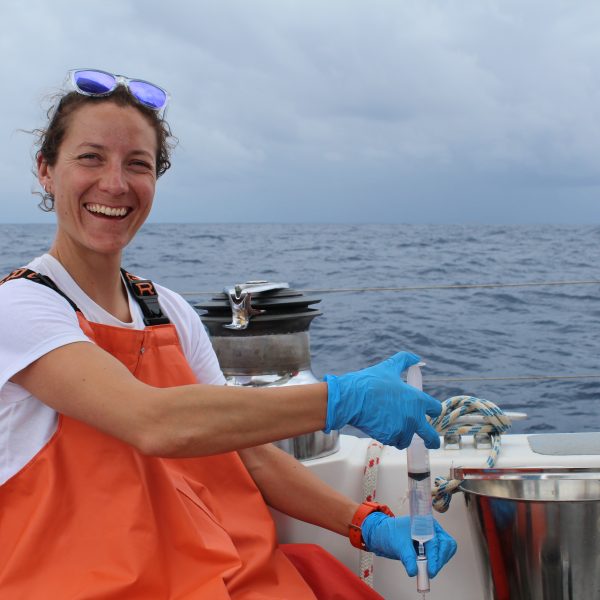 Jess Donald
Jess Donald
United Kingdom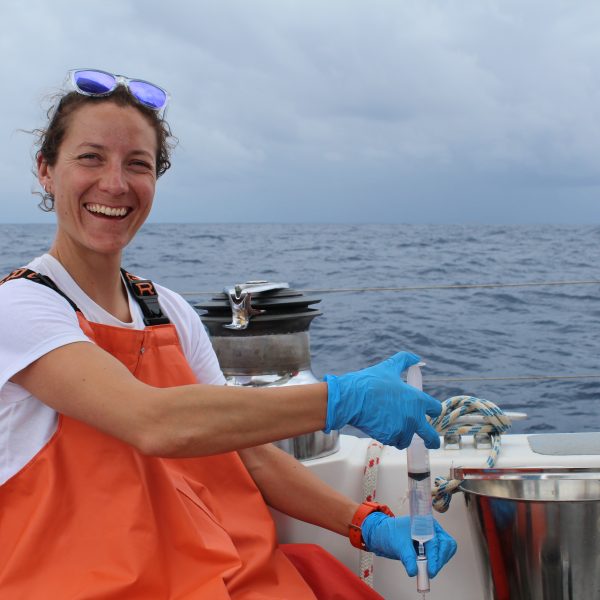 JESS loves adventure, exploring and learning about the world. Having always been a sports enthusiast, the outdoors and being active is her favourite pastime.
Jess was born in London, but shortly after moved to Germany. The first language she spoke was German in Kindergarten, and can credit her operational efficiency to her german schooling! Living so close to Austria, Jess started skiing at the age of 3 and has loved it ever since.
Once back in the UK, Jess went to school in Berkshire, played Lacrosse for Junior England, learnt to sail in South Devon, went to Exeter University, carried on sailing in South Devon, and graduated with a BSC in Psychology and a MSC in Tourism Development and Events Management. Since 2008, she has been working as an operations project manager on large scale, international events such as the FIFA World Cup, Asian Football Cup, Olympics and Rugby World Cup. These events have enabled her to live in cool places around the world and given her time to travel and experience many countries in between events, fulfilling a major passion of hers.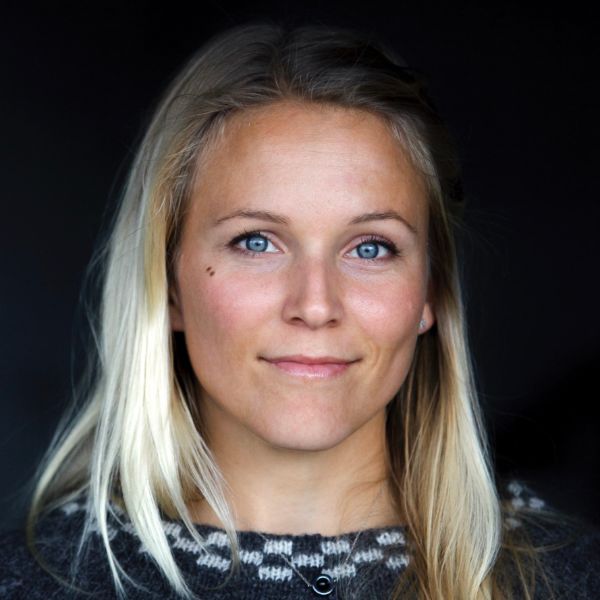 Christine Spiten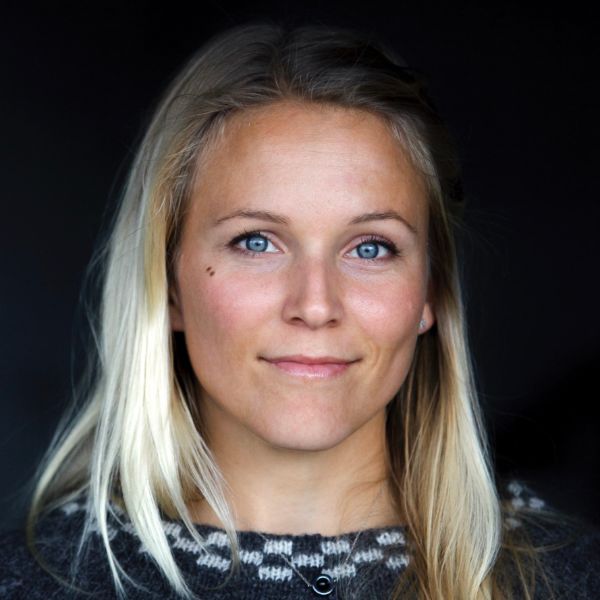 As senior advisor in WWF Christine is working on making Norwegian corporations and sports plastic free!
She is the co-founder of Blueye Robotics, the company making the Blueye Pioneer Underwater drone which lets you explore the ocean down to 150m deep from your own smart phone. She is also Captain of Entrepreneurship One, a former Norwegian champion in sailing, living onboard her sailboat and focusing on increasing care for the sea through empowering ocean exploration, learning and understanding through the use of technology – based on the belief that "You take care of of what you love.
Christine has been named by Forbes Magazine as 30 under 30 most important Tech Founders' and 30 under 30 and 'World's Top 50 Women in Tech 2018', 'Norway's 50 most important female tech founders' 2017 + 2018 , and 'Top 10 Norwegian female tech entrepreneurs 2018'.
Christine will be Mission Leader for Round the World voyages Cairns to Darwin and Darwin to Perth.
Cooked, A Plastic Perspective
Recently I have been watching a four part documentary on Netflix called Cooked based on the book by food author, Michael Pollan. It's a fascinating look not just at the chemistry and history of cooked food but also the place cooking and food holds in society. Anyone who knows me, especially my crew mates on […]